6 Pet Portraits and Custom Gift Ideas for The Dog Lovers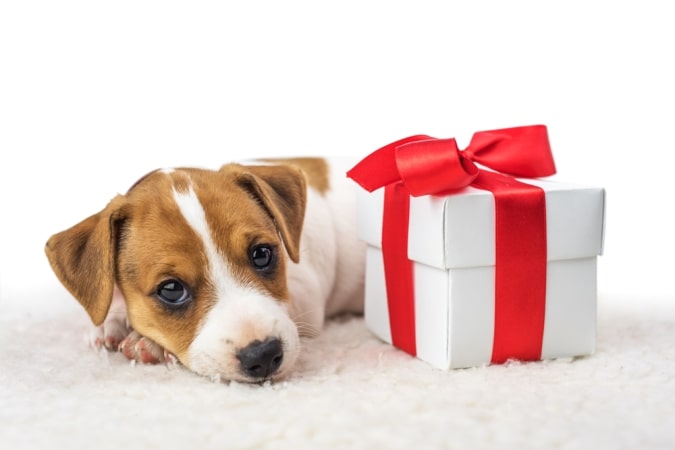 Do you have friends or family that pride themselves on their unmatchable love for their fur-babies? Dog parents are a different breed. They love their canine children and care for them as if they were kids of their own.
If you're looking for a gift to please your dog, we've got you covered. When your loved ones unwrap these gifts, they'll be howling for joy!
Read More:
A Custom Pet Portrait
A custom-painted pet portrait of your loved one pup is thoughtful and adorable. You can find an array of artists who work on a commission basis and will love to create an artistic version of your friend's Facebook pics.
Choose an artist whose style encapsulates the personality of your friend or family, and visit their page. Your dog-loving friend will be over-the-moon that they got a present that shows their love for their pet is ever-lasting.
Canines of New York
This dog-lover spin on the classic Humans of New York is a visual celebration of our four-legged friends. The book Canines of New York includes over 500 photos taken by Brooklyn-based photographer, Heather Weston.
It's a wonderful coffee table book that's a perfect gift for any dog mom or dad. It's simple but adorable, and we highly recommended it for any animal lover.
Customized Dog Apparel
When it comes to expressing their love for their pup, dog-lovers have no shame. They'll rock tee-shirts, socks, and even slippers around the house all day, every day if it has their pet's face on it.
Dog parents from around the world jump tend to love the idea of promoting their pup with clothes. With custom-apparel, you can design different products to fit their tastes. Whether they're more subtle or bold in style, you're bound to find something that will bring out a smile.
A Cute Leash or Collar
When your friends are going on a walk with their furry pals, they'll be happy to do so in style. If you buy a new collar or leash, they'll be sure to show it off with pride. Neither snow nor rain will keep a good dog-parent from their daily strolls, so it's a gift they'll use often.
There are many fashionable options for your aspiring dog-fluencer friends. With a collar or leash that matches their aesthetics and personality, their four-legged friend will be the coolest at the dog park.
Furbo Dog Camera
The only downside to owning a dog is the time you have to spend away from them. If your dog-person works during the day, give them this priceless gift. With the Furbo Dog Camera, they'll be able to interact and see what their pup is up to while they're at work and on the go.
This innovative technology gives them the ability to press a microphone button and communicate with their best friend when they're barking or upset. They'll even be able to press a button to toss a treat to their dog!
Wipe Your Paws Welcome Mat
A cute welcome mat makes the perfect housewarming gift. Whether they want to use it indoors or outdoors, any dog-lover will swoon over this present. Every time your loved-one and their pup come in from their daily walk, they'll think of you with a smile on their face.
Conclusion
There are two types of people in this world – people who love dogs and people who don't. While there are several options available to you, if you want to get a special gift for the dog-lover in your life, these six options are foolproof. When they open up these presents, it'll bring joy to them and their precious fur babies.