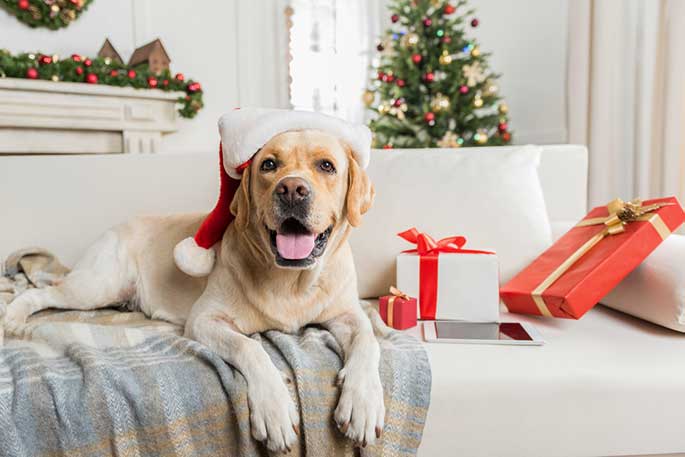 Most people have at least one crazy cat lady or dog fanatic in their life. After all, who can resist the allure of a cute puppy or charming cat?
If your favorite person adores all things cute and fluffy, read on for a guide to suitable gifts. Whether you are shopping for a birthday, Christmas, or any other special occasion – we have you covered!
Read More:
Commission a Pet Portrait
If your friend is the proud owner of a beautiful pooch or stylish cat, why not pay an artist to create a bespoke portrait of their beloved pet? Pet artists usually work from photos, so as long as you have a decent photo taken in good light, you can commission a portrait. Browse your friend's social media feed if you don't have any photos – there are bound to be at least 5,000 pics to choose from.
Artists work in many different mediums, so look for an artist whose work you admire. Instagram is the best place to start, as many pet artists post their work on the site.
Pet Socks
Looking for a cute pet-themed gift you can post? Pet lover's socks from funatic.com are a great gift for people who love pets. There are all sorts of designs to choose from, and you aren't limited to cats and dogs. This is handy if your friend is besotted with a lizard or horse.
Pick the design that best fits your friend – in fact, buy a few pairs, as one pair of cute cat socks is never enough!
Custom Tee
Customized clothing is a cool gift for any occasion, but for pet lovers, it is a real treat. Thanks to the wonders of technology, you can upload a digital image and have it printed on a garment for a small fee. This is a great opportunity to buy the kind of gift your friend will love. They can walk around with a photo of "Fluffy" on their chest all day long. And if they're really lucky, Fluffy will lend them some cat hair to ensure the tee-shirt feels just like the real thing.
If a custom-printed tee isn't quite the ticket, why not splash out on a custom cushion cover or pillowcase? There is no end to the number of items you can customize with a photo these days!
Pet Accessories
Most pet lovers would rather spend money on their pet companions than themselves. Rather than buy new clothes or makeup, they are happier splashing on a luxury cat bed for their feline friend or a designer coat for their pampered pooch.
Well, we're not judging here!
If this sounds like your friend, ask them for a link to their Amazon Wish List. Chances are it is full of cat towers, dog leads, and all things pet-friendly. Choose an item and have it gift-wrapped and delivered straight to your friend's home.
Finally, don't forget to add a cute pet-themed card to the gift. Nothing beats a card with an adorable picture of a cat or dog.