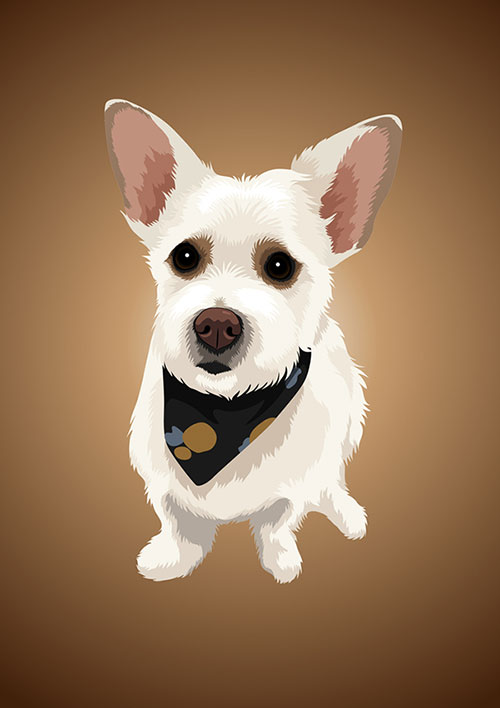 PetDogPlanet.com is an Amazon Associate, and we earn from qualifying purchases.
Custom pet portraits have been very popular for a long time. It has become a means by which people show their love for their pets. Custom pet portraits are made according to the instructions of the consumer, i.e., you. You can get it done from an artist online or by someone whom you know. Either way, its it's the emotion that matters and how much the artist is able to capture the soul of your furry friend in the portrait.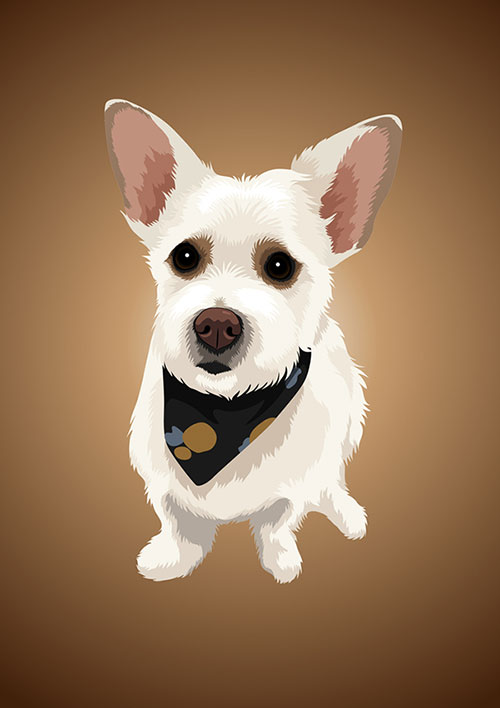 Having a pet portrait serves different purposes. For some, it is for grieving, and for others, it's for remembering a member of your family. Pets become a member of our families, and it's only natural to have a dog portrait or cat portrait in their memory. It does not matter if they live an entire life or not; they become an inseparable part of our home. Having a picture is excellent, and one should keep that, but a custom portrait can only capture the true essence of your pet's soul and character.
Read More:
Now, what are custom portraits?
Custom portraits are drawings or illustrations usually done by an artist to capture the image of your pet. It is done manually, unlike a photograph, and looks amazing if it is done right. The regalness of a custom portrait can not be compared to a photograph. It depicts the efforts of both the artist and you, yourself.
Last update on 2023-12-11 / Affiliate links / Images from Amazon Product Advertising API
Earlier, it was difficult to get in touch with artists who could make such portraits, but now, with the rise of social media, the ordeal has certainly become less. You can now find awesome artists on social media platforms. Instagram and Facebook are two such portals where you can easily get in touch with artists who can make your pet's portraits.
However, it is always better to do some background checks before you pay them to do your work. You should see their previous work as they are usually showcased in their Instagram handle or Facebook page. Read the comments and the reviews given by customers and then finalize someone. As there are a lot of options, it is very important not to get confused. Be patient and don'tdon't compromise.
Another way of finding someone who can do this job for you is by searching the web. There are numerous dedicated websites that sell custom portraits at very affordable rates. Over there, you will also be exposed to new ideas for making the best custom portrait for your furry friend. These websites are safe and offer doorstep delivery which is just what you want at the time of a global pandemic.