Top 9 Advantages Of Artificial Grass For Pets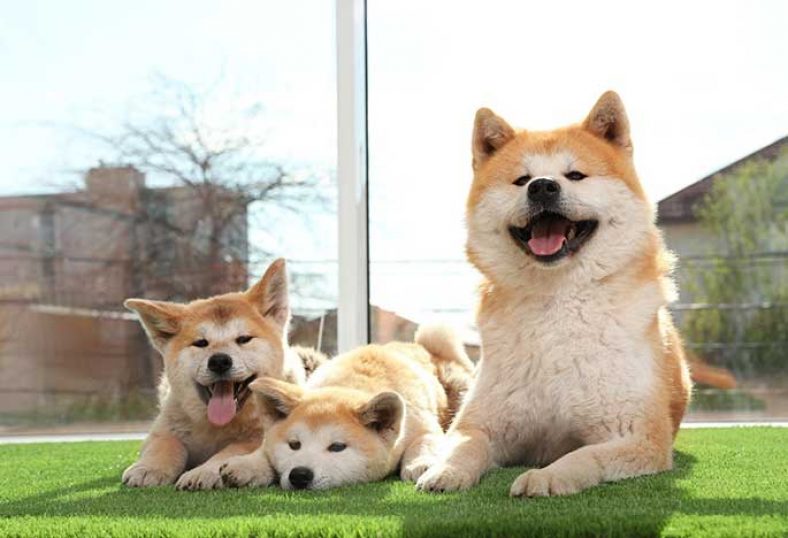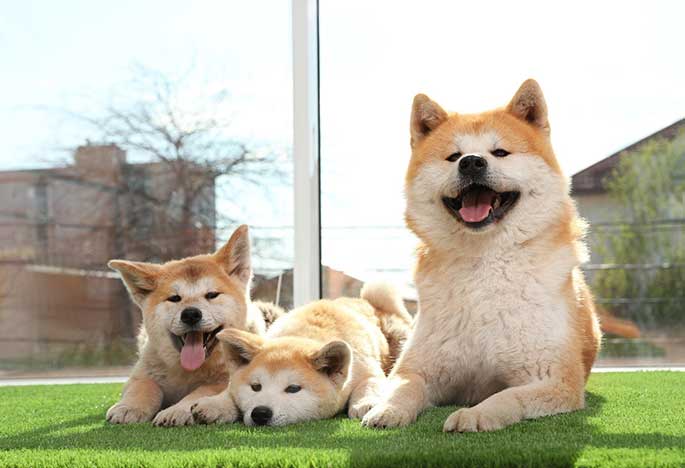 Pets are our greatest companions. Playing with them is fun. They gradually become an integral part of our daily lives, and spending time with them can relieve any kind of stress.
The pets love to play in the lawns or gardens, and hence many owners always look for a nice yard for them to run around and enjoy themselves.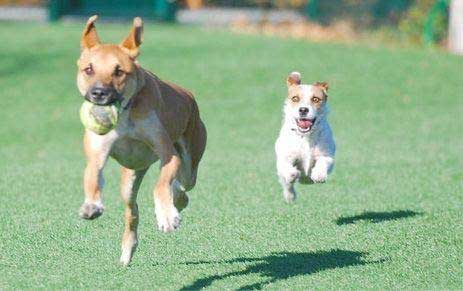 But a dedicated yard for them comes at an expense as the pets love to dig holes in the garden or chew the grass. They often urinate, leading to dead spots. Hence, many owners prefer the best artificial grass for their lawns. They incur low maintenance solutions as they are easily manageable and solves most of the problems.
Read More:
The lawns look greener with the artificial grass. They also pose several benefits to the pets and their owners. The following are some of the advantages of using the best artificial grass in the lawns:
1. Easy to maintain
Unlike natural grass, artificial grass is hassle-free and does not require high maintenance. One does not have to water, fertilize, or cut the lawns' grass every week. Instead, sit back and watch your pets enjoying.
Artificial grass lawns are cleaned effortlessly by applying water through hose pipes. The pet waste can also be very easily disposed of, thus providing a spotless look.
2. No presence of mud
Mud is often created in lawns due to the rarest presence of moisture. Pets love to roam on the property and carry the dirt inside the house to make a mess. Artificial grass eliminates this problem.
Artificial grass does not allow mud to accumulate even after torrential rainfall or storms due to the efficient porous backing causing fast drainage. Thus, the dogs can play freely on the lawn without the fear of falling or carrying the mud inside the rooms.
Gives a pleasant outlook:
One of the major benefits of using artificial grass for the lawns is that it is not damaged or does not suffer any wear despite hours of play. The synthetic grass does not allow the rainwater or snow to settle with the quick drainage system, thus always looking good.
It is challenging to maintain the lawn with natural grass as it often gets filled with mud, and with continuous play, spots begin to appear on the surface.
3. Good for playing
Artificial grass on lawns is perfect for playing. Pets love the feel of the grass under the paws and feel extremely comfortable. They can run around, roll over and play on the grass along with the kids of their owners without any fear of getting injured or cuts which is one of the main benefits of artificial turf for dogs, cats, and other pets.
The surface is exceptionally smooth and even, making it safer and more fun to play. Unlike natural grass, it does not require maintenance even after hours of play and is thus hassle-free.
4. Cannot be dug by pets
Pets, especially dogs, have a habit of digging holes in yards that do not look good. It is a habit that is very difficult to be changed and requires regular maintenance in natural grass lawns. Installing artificial grass is a simple yet effective solution to this problem.
Dogs cannot dig holes in artificial grass, thus maintaining the beauty of the lawn. The dogs also tend to forget this habit and instead indulge themselves in other games and running around.
5. Antimicrobial
Natural lawns are usually home to several bacterias hiding on the grass's blades and the ground. Pets come in contact with them, which is harmful to their health.
On the other hand, the best artificial grass contains antimicrobial properties, which prevent the harbor of bacteria and keep the pets safe.
6. Odor-resistant
Pets often harm the grass of lawns with their liquid or solid waste, which usually soaks into the ground. As a result, a foul smell emerges from those areas which are not healthy for the environment.
Artificial grass, however, possesses an efficient porous backing, which results in quicker drainage of the liquid waste. The solid waste can be cleaned easily with paper. The lawn area can then be cleaned with soap water to remove the stains.
7. Pest-free
House-owners do not enjoy a flea and the tick-infested lawn, as these insects can be harmful to their pets. They not only infest onto animals but also harm the home furniture or other objects.
One can breathe a sigh of relief with artificial grass lawns as the turf does not allow the fleas or ticks to take shelter. This will allow the pets to roam freely on the property without the fear of getting infected.
8. Affordable price
Many do not opt for artificial grass as they believe it requires a huge investment. But if thought wisely, it is worth investing in as natural grass requires high maintenance costs every week. Artificial grass is thus a one-time investment and does not require regular maintenance charges.
Another alternative is to use recycled artificial grass, which is available at reduced prices. They were once used but have been modified to look perfect again and are a very eco-friendly approach. They are ideal for the pets to play in without the fear of any wearing or maintenance costs.
9. Conclusion
Best artificial grass is very safe for the pets to play around and very comfortable for their paws. They cannot harm the grass and be infected with insects or other bacteria. Thus both the health of the pet as well as the beauty of the yard remain preserved.
They do not require maintenance costs regularly and are much easier to handle. Thus due to their added benefits, they are worth investing in more than natural grass. Pets can play around more freely in artificial grass without causing much damage to the lawn.
Popular Posts: