How Do I Make My Dog Comfortable on a Plane?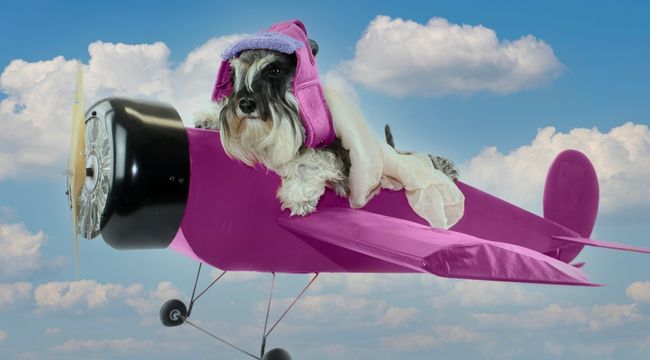 If you are going to be traveling on a plane with your dog, it is important that you know how to make them comfortable. Sleeping tips on a plane can benefit both humans and dogs.
There are a few things that you can do to help your dog get comfortable on a plane, such as keeping them calm and sedating them before the flight. It is also important to find the right pet carrier for you and your dog. Finally, you should make sure that you have a pet travel insurance policy in place.
Sedate or Tranquilize Your Dog Before Flying
Traveling with your dog can be stressful. Luckily, there are ways to reduce stress and help your pet have a good time while you're on the road. You can choose from a variety of methods, depending on your dog's temperament.
If your dog is nervous about traveling, you may consider a tranquilizer. These medications are available both over-the-counter and prescription. But if you're considering a prescription sedative, check with your veterinarian first.
Sedatives can have harmful effects. They can make your dog woozy and increase the chances of respiratory problems. Depending on your dog's temperament, your vet might suggest a lower dose of the sedative, or even a combination of two sedatives.
Sedated pets may also become more anxious during air travel. This may hinder their ability to react appropriately to turbulence. Some animals have even had abnormal reactions to sedatives after they have traveled.
Find The Right Carrier
If you are planning to take your dog on a plane, you need to find the right carrier. A quality crate is an investment that will make your trip less stressful.
Before you purchase a carrier, check with your airline. Some airlines have restrictions on the size of pet carriers. They may also limit the number of pets you can have on a particular flight. The Federal Aviation Administration recommends calling the airline prior to your trip to find out about their policies.
You should be able to find a carrier that fits your pet's weight, height and length. This is important for the security screening process. It is also recommended that you buy a carrier with multiple openings.
Keep Your Dog Calm
If your dog is anxious about flying, you may need to take steps to keep him calm on a plane. Anxiety is a common problem in dogs, and many become agitated and even aggressive when traveling by air. However, with a little preparation, you can make your dog's trip go smoothly.
While there are sedatives available for dogs, they are not recommended.
They have numerous side effects, and you should never put your pet on them. One method for keeping your dog calm on a plane is to get him used to a crate. This will help him to feel more comfortable in the space, and it also helps him to develop a positive association with the space. Ensure that the crate is the right size for your dog.
Avoid Stressful Situations
The best way to avoid stressful situations with your dog on a plane is to plan ahead. While it is not possible to prevent every scenario, a little forethought will go a long way in avoiding pet accidents on the flight deck. You should also get your dog a good night's sleep in advance of the trip.
Some of the best pet travel advice involves making a visit to the vet to make sure your dog has all of its recommended vaccinations. This will also ensure that you don't have to deal with an ill-prepared pooch at the airport. Another tip is to bring a leash with you, as well as plenty of doggie treats and toys.
To keep your hounds happy on a flight, you can bring along a nice pet carrier to keep them confined in one spot. Make sure to check the carrier's certification. It's also a good idea to bring a comfy blanket to keep your dog snug.
Prepare Your Dog For Sleeping On a Plane
For dogs, the in-flight experience can be a miserable one. In fact, most airlines limit the number of pets on board the plane. The good news is that behavioral modification can help reduce your dog's stress level and keep him or her comfortable.
Whether you're traveling long-distance or within your city, the most important thing is to prepare your pet in advance. Your dog should be prepared with water, treats and toys. You can also engage in activities with your dog in the air. This will prevent him or her from getting bored.
If you're going on a long-distance flight, your dog will probably need a few hours of rest. A dog bed or blanket will help him or her sleep comfortably. Don't forget to bring a favorite toy to keep him or her entertained. Also, let your dog sleep in the dog's favorite sleeping positions while on a plane.
Make sure you've got all your documentation ready before you leave for the airport. Bring a photo of your dog as well. Photos will make it easier for airline officials to find your pet if it disappears. You can also prepare your dog for a flight by giving it a short walk beforehand. This will tire him out and keep him from causing trouble.
Conclusion
Although it may seem daunting at first, there are a few easy tips to follow to make sure your dog has a comfortable flight. By following these steps and keeping a close eye on your dog during the flight, you can ensure that your pet arrives happy and healthy. If you have any additional questions about flying with a service animal, be sure to contact the airline or check out our blog for more helpful tips.
Read More