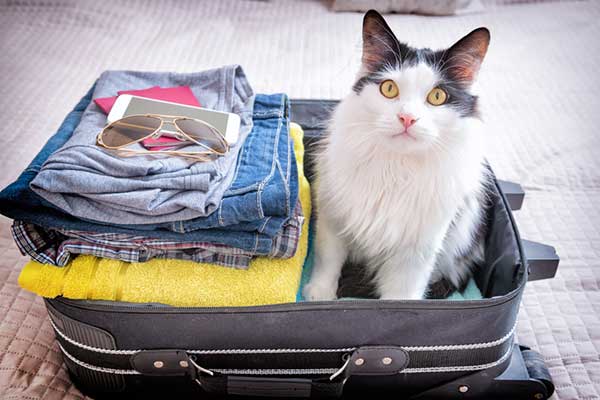 PetDogPlanet.com is an Amazon Associate, and we earn from qualifying purchases.
An important factor to note when traveling with your cat is its likes and dislikes. If the cat loves its territory and is unwilling to see new things, traveling with it will be a form of torture. Preparation makes the experience better: before traveling with your cat on a journey or going on a short trip (even a five-minute drive).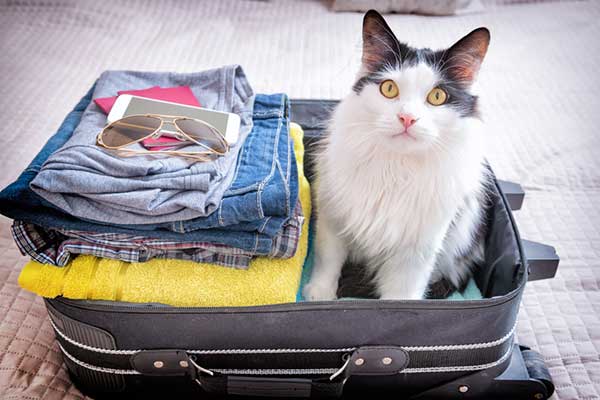 Read More:
Here are some tips that might come in handy:
1. Carry Comfort Items
You have to pack toys for your cat to play with during your journey and that might include a fishbone. Make sure the toys you choose hold scents that are familiar to your cat. Get clear and transparent backpacks for the journey if a need arises to transport the cat from one place to another. Pack the litter it uses at home and its a favorite food. Carry along with your cat's regular items, don't get new ones or items that aren't routinely used at home, this will seem new and make the cat uncomfortable. Choose comfort items that are well suited for your cat at home and traveling, this includes its common use items.
Last update on 2023-12-10 / Affiliate links / Images from Amazon Product Advertising API
2. Cats love soft, cozy beds and places.
You need a bed cave if you're going to be flying with your pet. It is a lighter and more compressible option that can serve as an enclosed space for your cat. Choose an amazing bed cave for your cat and use it at home prior to travel, so the cat can get used to the cave. You could occasionally use a travel-friendly blanket for your cat at home so it can also get used to it prior to traveling. The blanket will be soothing and provide security for your cat on the trip. With both bed caves and blankets, place emphasis on softness and flexibility, for ease of transportation.
3. The trip is likely to be stressful- especially if your cat is new to traveling
Even with proper preparation in place, it is important to note that the trip could go awry. Your cat may be restless all through, have a bowel accident, throw up, or even cry throughout the journey. It is likely to be a difficult experience- especially for the first few times, as cats hate moving out of their territory. But with familiar items all-around your cat, safety is assured and this will make the trip bearable. Make sure you're properly equipped and use this as a learning process for both you and your cat. It will get better and once it does, you will be glad you started taking your cat on trips!
4. Consult a vet
Appropriate medicines can be given to your cat to make it more comfortable, and this may include a sedative for a hyperactive cat. See the options you have to make the trip easier, less stressful, and ease your cat's anxiety. Note that cats release pheromones that alter their emotional states, so they need to be assured of their safety and comfortability through familiar things. Easy alteration of its emotional state makes it prone to health issues. Is your cat vaccinated? This would be very helpful too. Your cat's backpack can also be handy here, to keep your cat's medicines.
5. Be vigilant and take necessary precautions
It doesn't take anything to be careful of your surroundings and activities around you while journeying with your cat. Noting the environment makes it easier for you to spot corners or holes where your cat may try to escape to. Also check regulations in areas, airports, hotels for traveling with a cat. Let your cat wear a form of identification during the trip.
6. Choose Pet-Friendly Services
Ensure the hotel or flight you've picked is pet-friendly. Call ahead of time and confirm if the environment is suitable for your cat and can accommodate its needs. Never undervalue the need for the comfort of cats. Their comfort stems from their familiarity and this is important for their health and safety.
7. Don't leave your cat alone
You should never leave your cat alone. Especially if traveling is a new experience, your cat needs you by its side to make it feel secure and safe. It is best to wait till you arrive at your final destination before taking your cat out of the carrier. Put a leash on the harness before you carry your cat out of its backpack too. More tips for the new cat owners.