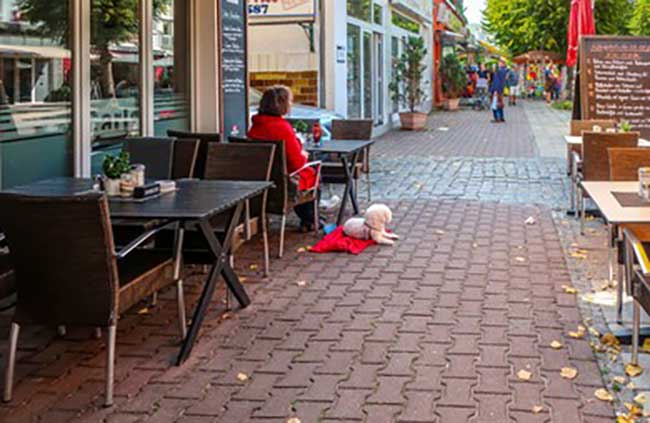 PetDogPlanet.com is an Amazon Associate, and we earn from qualifying purchases.
Taking your furry friend on a walk is a great way to get some exercise, but sometimes it's nice to be able to sit down and enjoy a meal outdoors. Luckily, there are plenty of dog-friendly patios in Canada where you can do just that! In this blog post, we'll highlight some of the best places to take your pup for a bite to eat. So whether you're in the mood for Mexican food or Canadian pub fare, these restaurants have you covered. Read on for more information!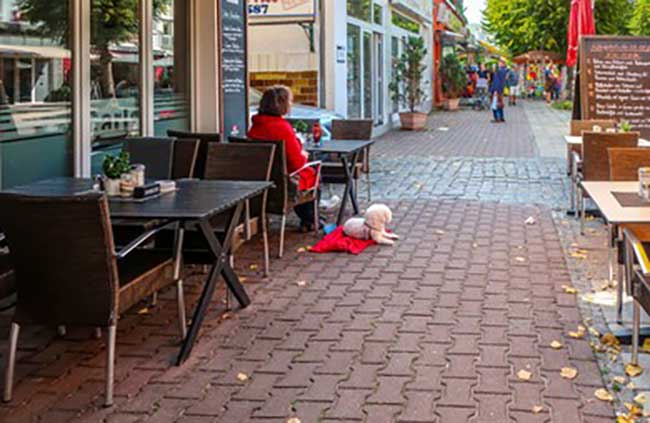 Read More:
1. Black Lab Brewing
If you find yourself on the Beaches at any point during the summer, I highly recommend popping into Black Lab Brewing for a Dog friendly patio and craft beers. When checking out their Dog-Friendly Patios In Canada page, you will learn that they have Dog-Friendly Patios and Doggy Daycare & Doggie Treats!
Black Lab is a dog-friendly brewery in Toronto with rotating food vendors, so your experience here will be different each time. They have a decent size Doggy Daycare area in front of their patio, which is perfect for chilling on some dog comfy furniture or playing fetch if your pup loves running around. I've been here when two dogs kept running off-leash, and it was great to see the staff keeping an eye on them and making sure everyone was having a good time.
Last update on 2023-12-11 / Affiliate links / Images from Amazon Product Advertising API
They also provide Doggie treats which are always a nice touch. Black Lab Brewing is dog-friendly, but they are also wheelchair accessible, which makes it perfect for everyone! They're open Sunday-Thursday noon to 9 pm and Friday & Saturday 3 pm to 9 pm. Check out their website for more information.
Address: 818 Eastern Avenue, Toronto
2. Carmelina
If you're looking for Dog-Friendly Patios, then look no further than Carmelina. This classic Mediterranean restaurant has a dog-friendly outdoor patio and will happily create a menu suited to your party or guests' needs. Choose from homemade pasta, steaks, and gourmet pizzas, as well as an extensive wine list. The patio is great; there's lots of green space and beautiful flowers, even a fountain! Your canine companion will love the setting, too – the atmosphere inside and out is friendly for dogs and their owners alike.
Address: 7501 Woodbine Ave.
Markham, ON
L3R 2W1
3. Lobster Burger Bar
Dog-Friendly Patios are becoming increasingly popular across Canada, with restaurants and cafes opening their doors to our four-legged friends. At Lobster Burger Bar, you and your pup can enjoy a delicious meal together. The restaurant offers a menu just for the dogs, featuring Toronto's Puppy Gang Fresh Foods. You can choose from dishes such as Thanksgiving Turkey, Zesty Rosemary Chicken, Beef Lovers, and Fisherman's Catch. So whether you're looking for a place to have lunch or dinner, Lobster Burger Bar is the perfect spot!
Address: 214 King Street West
Hours: Wednesday to Sunday from 12 pm to 10 pm
4. Dundas and Carlaw
Dundas and Carlaw is a popular spot for dog owners in Toronto. Not only are there plenty of restaurants and bars to choose from, but many of them also have pet-friendly patios where you and your pup can relax and enjoy a meal or drink together.
Some places that allow dogs on their patios include the Dog and Bear Gastropub, Pizzeria Libretto, and The Local. So whether you're looking for a place to have lunch or dinner with your furry friend, Dundas and Carlaw is worth checking out.
Address: 1173 Dundas Street East
Happy Hour every day 4-6 pm | 10 pm-close
5. Cafe Brio
Cafe Brio is an upscale restaurant located in downtown Vancouver on Robson St., which allows dogs to dine at the two outdoor tables in the courtyard. The menu features handmade cured meats, fresh salads, pasta, seafood, and meat dishes.
They offer half and whole portions of all items, so whether you're a light eater or not, you can find something to your liking.
The staff are amiable and knowledgeable about the menu, wine list, and the restaurant itself.
Half orders are definitely enough for light eaters and a great way to try a little bit of everything.
Dogs are most welcome at their outdoor tables, and the staffs love dogs.
So if you're looking for a great patio to bring your pup to, head to Cafe Brio, you won't be disappointed.
Address: 944 Fort St, Victoria, BC, CA, V8V 3K2
6. Lido Waterfront Bar & Bistro
First off, I'm psyched to see dog-friendly patios becoming more commonplace. And Lido Waterfront Bar & Bistro is one of them! We love it when dog parents can relax with their pups by their side and socialize on a patio space on a sunny day. That's why I was excited to head over to Lido's dog-friendly patio.
The location is perfect, right on the water in Victoria, BC, dog-friendly but not overcrowded. There are even dog water bowls at each table! The patio itself is lovely, with plenty of seating and nice decor. We sat outside but could see inside the bar area, which looked very cozy as well.
The menu has a good variety; we ordered fish tacos, hummus and corn chips. The tacos were delicious, made with fresh fish and a great sauce. The hummus was excellent too, flavorful and garlicky.
Overall, Lido Waterfront Bar & Bistro is a great place to enjoy a meal with your dog. The patio is spacious, dog-friendly and has excellent views. And the food is fresh and tasty.
Address: 1234 S. Wharf Street
Victoria, BC, Canada
7. Hunters Landing
Hunters Landing is a popular restaurant in Toronto. They have a small patio that faces south near Fort York Blvd. Pets are welcome to stay outside with you while you eat. It would be best if you started with a cold beer and Mexican Street Corn, spicy tomato sauce, cheese, pepper, and more. Then order the sausage Picante pizza with spicy tomato sauce on it.
Or try the Landing Carbonara with house-smoked chicken, pork belly, egg, and pasta. It has excellent food and drinks.
Conclusion
The first rule of going to a restaurant with a dog is "don't be a jerk." You want your canine companion to have a fun experience, too.
The next thing to do is–check the website! Most places that truly dog friendly will have their policies posted very clearly on their webpage. And if they don't, give them a call and ask.