An Easy Guide To Creating A Customized Dog Tag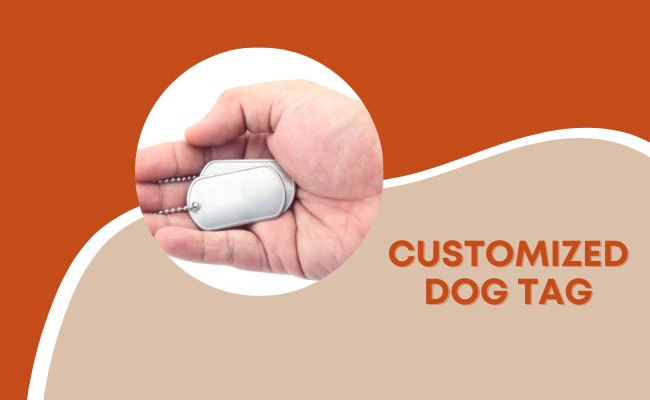 If you're looking to adorn your dog with a personal touch, creating a customized dog tag is the perfect way to do it. They can be engraved and personalized in so many ways. However, if creating one from scratch seems like too much trouble for you, read on to see how easy it is actually!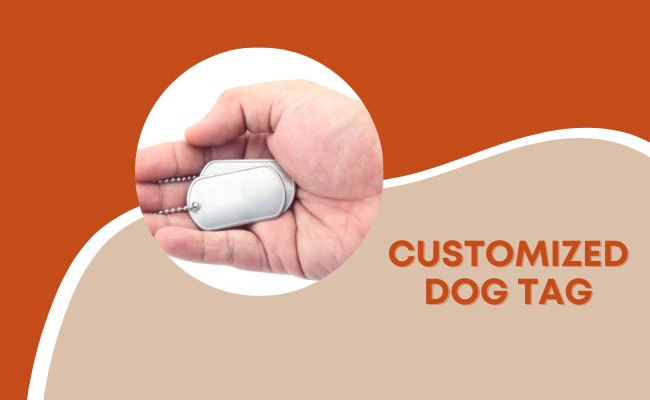 Read More:
Get A Crafting Printer
Whenever you're doing something like this, you need proper hardware, which is why you need to find the right crafting printer. According to this silhouette curio review, having a tool like this is essential when it comes to crafting your own customized dog tag. It'll help you get the precise results that you're looking for, and it won't take up too much of your time or effort in the process.
Do some research on the different crafting printers that are available to you, and find one that is going to be right for your specific needs. With the right printer in hand, you'll be able to create a customized dog tag that is perfect.
Select The Material
There are a lot of materials you can make a dog tag out of. The most popular are the following:
metal
plastic
cloth
leather
silver
gold
When selecting the material for your tag, it's important to think about what you want your dog tag to look like and how durable it needs to be. Metal tags are the most durable, while cloth and leather tags are the least durable. If you're looking for something flashy, go with a metal or silver tag. If you want something classic, choose gold or brass. Plastic is a good option if you need a lightweight tag that can get wet without rusting.
There are also a lot of different sizes to choose from when selecting your material. Most dog tags are around two inches long and one inch wide, but there are some variations depending on what style you choose. Be sure to measure your neck to make sure the tag will fit properly, too big or too small, and it could be uncomfortable.
Learn as much as you can about different materials and their properties to make the best decision for your customized dog tag.
Choose The Shape
One of the best things about having a custom-made dog tag is the fact that you can manipulate the shape of your choosing. This means that you can really make it your own, and it will be unique to your personality.
There are a few different shapes to choose from when making your custom tag. You can go with something simple like a rectangle or square or get more creative with designs like hearts, stars, circles, and ovals. The choice is yours!
When choosing the shape of your dog tag, think about what best represents you and your personality. If you're the sporty type, go for a rectangular or square design that is simple but sleek. If you want something more feminine, try a heart-shaped pendant. The options are endless!
Once you've chosen the shape of your custom tag, it's time to start thinking about the text and design. What do you want your tag to say? Do you have any special symbols or fonts in mind? Be sure to communicate this information to your designer so they can create a tag that is perfect for you.
Creating a customized dog tag is an easy way to show off your unique style. By choosing the shape and design of your choosing, you can create a one-of-a-kind pendant that is perfect for you. So don't wait any longer; get started on your very own custom dog tag today!
Decide On A Personalized Design
This piece of jewelry should be personalized to you, as it will be one-of-a-kind. It is important to decide on a personalized design before moving forward with the project.
When deciding on a design, think about what best represents your personality and interests. If you're into sports, go for a simple rectangular or square tag that is easy to read. If you want something more feminine, try a heart-shaped pendant with your name and birthdate engraved on it. The possibilities are endless!
The shape is just the start, and the design of your tag is just as important. Make sure to communicate with your designer so they can create a tag that you will love.
Add Text
A short text within a dog tag is a great way to show your personality and make it unique. You can choose any text you want, as long as it fits the dimensions of the tag and doesn't contain any offensive language.
There are many fonts to choose from, so take your time to find the perfect one for you. You can also change the color of the text, adding an extra touch of customization. If you have a specific design or quote in mind, adding text is a great way to bring it to life.
Adding text is a fun way to create a personalized pendant that will show off your unique style.
Add Images
You should put a small picture of your dog on the tag. You can also find creative ways to add images to your tags. Some people use vintage postcards, while others prefer adding their pet's picture in a fun and unique way. If you're looking for more ideas, take a look online or in stores that sell custom jewelry. There are many different options when it comes to adding pictures to your tags!
When adding images to your tag, make sure they are high quality and fit well within the dimensions of the tag itself. You don't want them to be too small or too large. Otherwise, they may not look as good as you'd hoped.
Choose The Right Chain
Finally, you need to see what the dog tag will hang from. This is an important decision because the chain will show off your tag and create a customized look for you. There are many different chains to choose from, so take your time to find the perfect one. You can find chains made from all sorts of materials, including metal, plastic, and even leather.
Don't be afraid to experiment until you find the perfect chain for your pendant! A good rule of thumb is to pick a chain that's about twice as long as the dog tag itself. This will give you plenty of room to play with different styles and looks.
Having your own customized dog tag is very cool and attractive, so make sure you have the right gear to make it. Select the material and choose the shape. After that, devise a personalized design and add some text to make it even more yours. A final touch would be adding an image of your choosing. Once all that's done, all you need to do is select the chain. Enjoy your tag!