7 Easy Watermelon Treats to Make for Your Dog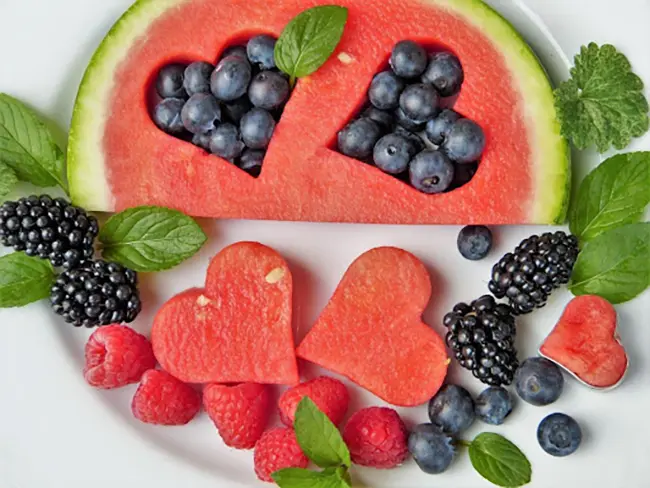 Are you looking for ways to pamper your pooch? The bond between humans and dogs is a special one, so it's natural to want to do everything in your power to keep your pet happy and healthy.
Watermelon is a superfood that can benefit both you and your dog. While you may not normally associate watermelon with man's best friend, it is actually a yummy treat dogs go crazy for.
Have a look at these super simple watermelon treats and find out how your pup will be begging for more.
1. Glorious Watermelon Pup-Sicles
Glorious Watermelon PupSicles is a cool and refreshing way to keep your pup hydrated and happy on a hot summer day. Not only are they your pup's favorite treat, but they're also easy to make! All you need are some watermelon slices and a popsicle mold.
Simply pop a few slices of watermelon into the molds, place them in the freezer, and voila! Your pup can enjoy a cool snack that's healthy and delicious. You can also make frozen watermelon sandwiches for a decadent treat.
Simply put a slice of watermelon between two slices of plain bread, then place them in the freezer. When frozen, cut the sandwiches into bite-size shapes and offer them to your pup as a special snack.
2. Crunchy Watermelon Bites
Crunchy Watermelon Bites are a refreshing, easy-to-make treat that your pup is going to love! All you need is a seedless watermelon and some cookie cutters. Cut the watermelon into small pieces and use the cutters to make shapes like hearts or stars.
Once the shapes are cut, arrange them on a cookie sheet and freeze for an hour. When your pup is ready for a snack, serve them a few crunchy watermelon bites. These are healthy alternatives to processed treats, both sweet and nutritious.
Packed with antioxidants, vitamins, and minerals, Crunchy Watermelon Bites will keep your pup happy and healthy. So next time you're looking for an easy treat to make, remember these tasty Watermelon Bites. Your pup will thank you!
3. Refreshing Watermelon Bone Treats
Making Watermelon Bone Treats for your dog is a fun and refreshing way to show your dog you care! Begin by cutting a watermelon into small cubes and freezing them overnight. The next day, use cookie cutters to cut the cubes into bone shapes.
Place the bone-shaped Watermelon treats on a baking sheet and freeze again for one hour. Place the finished treats on a cool plate in the fridge. Your canine friend will love this cool, juicy treat!
Don't forget to serve in moderation to keep your pup safe. The sweet, fruity taste of the watermelon is sure to keep your loyal companion happy and well-hydrated during the hot summer months!
4. Sweet Watermelon Furry Friend Delight
Sweet Watermelon Furry Friend Delight offers a simple and delicious way to show your pup a little extra TLC. This recipe is easy enough for you to make with your little one in no time.
All you have to do is mix diced watermelon, plain yogurt, and a little bit of coconut oil. Throw in some chopped walnuts and cranberries for a tasty crunch and sweetness. Your pup is sure to love the delicious treats, as well as the nutrients they offer.
Get creative and add some of your pup's favorite fruits and nuts too. Your dog will be sure to thank you with excited barks and tail wags once they take the first bite!
5. Delectable Watermelon Dog Donuts
Watermelon dog donuts are not only fun to make but also make delicious and healthy dog treats for your pup. To make these delectable treats, simply gather cubes of seedless watermelon, peanut butter, a medium-sized bowl, and a muffin or donut tin.
Begin by cutting the watermelon into cubes and putting them into the bowl. Mix in one spoonful of peanut butter. Next, use a spoon to scoop the watermelon mix into the tin, filling up the molds until it is nearly full. Place the tin in the freezer for several hours.
Once frozen, remove them from the tin, and your watermelon dog donuts are ready to be served! Since these treats are low in calories and sugar, they are a great occasional treat for your pup.
6. No-Bake Watermelon Dog Treats
Wondering what fruits can dogs eat? No Bake Watermelon Dog Treats are a simple and tasty treat your pet will love. All you need to make these treats are some delicious watermelons and a signature paw-shaped silicone baking tray.
Simply place small cubes of watermelon in the paw-shaped molds and freeze overnight. Once frozen, the treats are ready to serve! These treats are a great way for your pup to get a nutritious snack while enjoying the taste of summer.
They also offer a welcome relief from the hot temperatures as they provide a refreshing frozen treat!
7. Grilled Watermelon With Cob Bits
Grilled Watermelon with Cob Bits is a delicious and easy watermelon treat you can make for your dog. Start by preheating your oven to 350 degrees, and then cut the watermelon into cubes.
Spread the cubes evenly onto a sheet pan and place the cob bits on top. Roast everything in the oven for 20 minutes and then take it out and let it cool. When it is cooled off, cut the cob bits into smaller pieces and let your pup enjoy!
As an added bonus, watermelon is a great source of vitamins A and C, providing essential vitamins and minerals to your pup. Grilled Watermelon with Cob Bits is an excellent, tasty, and easy treat that you can make for your pup!
Make the Best Watermelon Treats Now
Making watermelon treats for your pup is adorable and easy. Not only do your furry friends get a cool and refreshing treat on a hot day, but you get the satisfaction of knowing that they are safe.
So why don't you try one of these easy watermelon treats now and see how much your pup loves it?
Did you find this article helpful? Check out the rest of our blog.