How To Find A Reputable Dog Breeder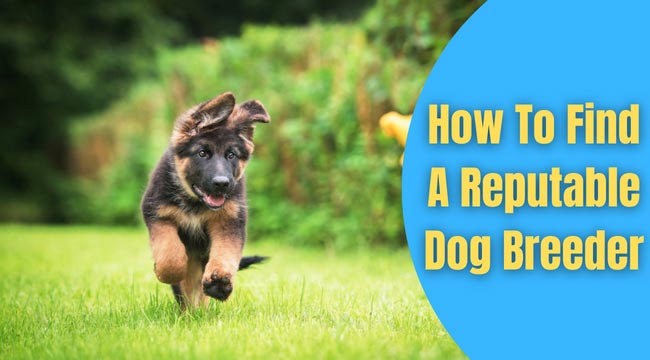 The first—and most important—step to finding your new best friend is choosing a responsible breeder. They are an invaluable resource that can help you through every stage of life with their knowledge, from choosing what kind of dog will best suit your needs all the way up until he passes away after many happy years together as family members!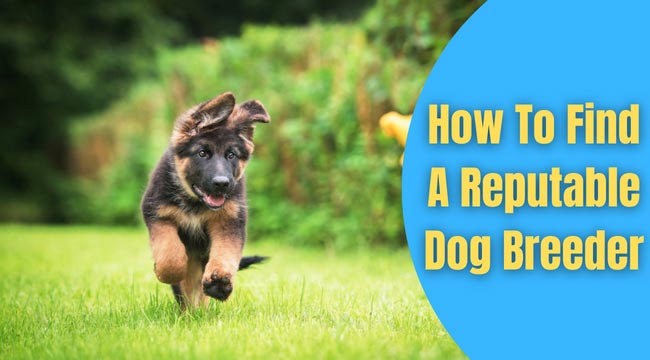 When looking for a breeder, it is important to do your homework first. There are a few things you can do to make sure you are getting a responsible breeder. Here are some tips:
Meet the Breeder
The best way to learn about a breeder is to meet them in person. This might be at their kennel or at their home. But during COVID-19, it might not be possible for you to meet them in person. You can ask to meet them and see their dogs through a video conferencing system. During this time, you should observe the breeder and the dogs. Are the premises clean? Odour-free? Does the breeder show a genuine passion for dogs? Are the dogs well-fed? Watch how the breeder interacts with their dogs and with strangers. The dogs and puppies should not be shy around the breeder, and they should be outgoing with strangers.
Read More:
Ask questions
If you work with a good breeder, they will be there for you throughout your dog's life. When you first meet the breeder, come prepared with questions about the breed and the puppy. There are no dumb questions, so ask as many as you want! See how the breeder reacts. Are they patient with your questions? Do they explain things clearly? If they're a niche breeder, like a whoodle breeder, do they have the proper paperwork? Do you feel like you have a good rapport? Responsible breeders want to see their dogs in happy, loving homes and will be happy to share their knowledge.
Get a full medical history
Health screenings, such as OFA and CERF certificates, are important for breeders to have. They should be able to show proof of these screenings. Breeders should also be open about any health conditions that are common in that breed. This way, you will know what to look out for in the long term.
See the pup's parents
Looking at your dog's parents is the best way to see how your dog will turn out. You will be able to see what kind of temperament he has, how big he will be, and what his appearance might be like.
Be patient
Don't expect to bring home a puppy the same day you meet the breeder. Puppies need time to grow and learn how to socialize with other dogs. The breeder will usually keep the puppy at the kennel for two or three months. This will give you time to prepare your house for a new pet and get supplies ready.
When it comes to finding a reputable puppy breeder, you'll want to do your research. There are many reputable breeders out there, but there are also some that are not so reputable. To find a reputable breeder, you can ask your friends and family for recommendations or search online for reviews. Once you've found a few reputable breeders, take the time to visit their websites and see what they have to offer. You'll want to make sure that they have a wide variety of puppies for sale, from teacup Pomeranians to Toy Cavapoos. You'll also want to make sure that they have a good reputation for being healthy and well-cared for. When you visit the breeder's website, be sure to read through all of the information carefully. This will help you make sure that you're getting exactly what you're looking for.
We have shared some reputable breeders below-
Premier Pups
When you're looking for a new puppy, it's important to find reputable breeders who can offer you a healthy, well-adjusted pet. Fortunately, Premier Pups is one of the nation's most reputable breeders of small breed puppies. They offer a wide variety of breeds, from Teacup Pomeranians to Toy Cavapoos, so you're sure to find the perfect puppy for your home. All of our puppies are raised in loving homes and socialized from an early age, so they will be well-adjusted and ready to join your family.
Central Park Puppies
Central Park Puppies has long been a trusted source for those looking to add a furry friend to their family. They believe that the key to a successful relationship with your new puppy lies in the quality of human engagement. Traditional pet stores often skip the orientation process, so people don't know how to take care of their new puppy properly. At Central Park Puppies, they go above and beyond to give customers the help they need to make sure they have a positive experience that leads to a strong bond between humans and puppies. Central Park Puppies is committed to providing the highest quality of care and customer service, and they will continue to strive to be the best in the business.
USA Purebred Labs LLC
USA Purebred Labs LLC was established in 2012 in Scottsdale, AZ, with the goal of becoming the premier leader in responsible breeding. We strive to achieve superior breeding lines to enhance the Labrador Retriever breed. As of Jan 2018, we are the world's first breeder to be able to consistently produce low shedding labs. We are professional breeders with advanced knowledge in genetics, expertise in all aspects of puppy rearing, and basic, advanced, and Service Training. We raise DNA-tested, genetically healthy, conformation, pure breed Labrador Retrievers Puppies for Sale in Scottsdale, Arizona. USA Purebred Labs is committed to producing the highest quality puppies and providing exceptional customer service. Visit us today to learn more about our available puppies!
Cabeza Grande Kennel
Cabeza Grande Kennel was founded in 1991 with the goal of breeding great dogs. The most important aspect of a great dog is its temperament. A dog with a great temperament is confident, friendly, and intelligent. They strive to breed dogs that are not only beautiful but also have great temperaments. In addition to temperament, They also believe that health and type are important aspects of a great dog. Cabeza has been very successful in breeding dogs that are healthy and have the Cabeza Grande type.
Farmstead's Puppy Paradise
Farmstead's Puppy Paradise is a family-owned and operated business that has been in operation since 2006. The kennel is situated on over 200 acres of land in Southern Maryland and offers families beautiful, healthy, and quality puppies. Farmstead Kennels are licensed and inspected by the United States Department of Agriculture (USDA) and the American Kennel Club (AKC). The Middleton family is proud to offer boarding and grooming services in addition to selling puppies. Farmstead's Puppy Paradise is a respectable kennel that takes pride in providing quality services to its clients.
Conclusion
So, what are you waiting for? Get started on your search for the perfect furry friend today, and be sure to choose a responsible breeder. They will be an invaluable resource that can help you through every stage of life with their knowledge, from choosing what kind of dog will best suit your needs all the way up until he passes away after many happy years together as family members! Please share this post with anyone you know who is looking for a new best friend – the more people who understand how to find a good breeder, the better off our furry friends will be. Thank you for reading!