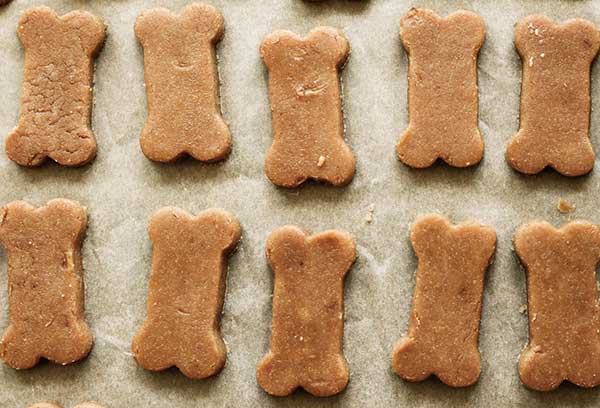 PetDogPlanet.com is an Amazon Associate, and we earn from qualifying purchases.
Pets love pet treats, and they tend to go the extra mile to extort an extra pet treat from you.
It's often amusing how much they tend to love these treats.
But there is a satisfying feeling in watching your beloved cat or dog nibbling away on it happily.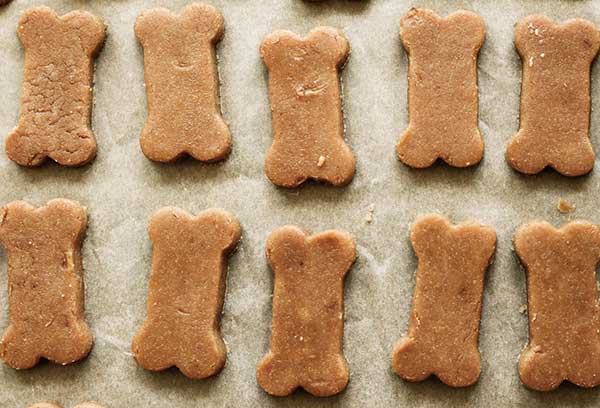 The caveat is that pet foods can be costly. Sometimes no local brands are good enough to make your pet happy.
Last update on 2023-12-10 / Affiliate links / Images from Amazon Product Advertising API
And often, you wonder if it's healthy for your pet to consume pre-packaged pet treats.
Read More:
Making your homemade pet treats is an excellent solution to this problem.
This article will give you some easy tips and instructions in making natural dog and cat treats.
Table of Contents
Starting to make pet treats
Doing something for the first time can be a bit daunting and nerve-wracking.
The recipes we are providing are easy to learn and are a proper undertaking for novices.
Post cooking knowledge gathering and preparation
Post cooking knowledge is one of the most important steps in cooking pet treats or any food in general.
Treats are also meals
Treats are food as well, and they are not the same as the air that vanishes after you breathe in.
Pets treat need to be treated in the same manner. You will need to calculate the proper calorie /nutrition intake of the treats.
Subtract that value from the meals that your pet will consume in a day to even things out.
This will make sure your pet won't start gaining unnecessary weight. And not reduce any of its nutrition value in any way.
Regulations
The second thing you want to know is that there are many strict regulations that companies have to adhere to when selling their treats.
And your pet treats also have to be within those rules and ranges as well.
Harmful/toxic ingredient doses
Many ingredients are very harmful to your pet that you might want to avoid products like dairy, milk, and cheese in large amounts.
There is an apprehensive list of toxic ingredients made by the ASPCA.
Pet treat recipes
All of the ingredients for these recipes can be interchanged with safe options for your dog if it's allergic to them.
peanut butter oatmeal dog treats no banana
The recipe for this dog treat is from http://www.dogtreatkitchen.com.
This dog treat is effortless to make.
Ingredients:
¼ of a cup of heated water, but not boiling.
2 cups of wheat or any flour that is safe for your dog. Excess flour might be needed for rolling the dough.
⅓ of a cup of peanut butter with any texture, suiting your dog's preferences.
1 cup of rolled oats, or any other oat alternative you can find (quinoa flakes, rice cereal, rye berries or hulled millets, etc.)
Cooking instructions:
Preheating the oven to 176.6°C or 350°F (depending on the standard unit you are familiar with)
In a large bowl, preferably non-stick to the dough. Mix all the dry ingredients, thoroughly.
Adding peanut butter and hot water slowly and kneading the dough (careful not to burn yourself).
The dough might be a bit sticky with the peanut butter, add more flour with it to make it easier to work with. Knead the dough until it becomes non-sticky.
Add flour to the surface where you will roll and shape the dough. Roll the dough into ¼ of an inch and use cookie cutters to make the desired shapes.
Add some egg wash over the shapes to add a bit of shiny flare. Also adds a bit of flavor and aroma.
Put the cut shapes in a greased cookie sheet and bake it in the oven for 40 minutes. The color will be light brown if cooked optimally.
Cool them for a night for the best flavor and texture or cool them in the open air in a rack for faster cooling.
Best eaten in a week or refrigerated for 2 to 3 weeks maximum.
Easy Organic Homemade chicken cat treats
Easy recipe with 6 main ingredients.
Ingredients:
One chicken egg or any other egg that your cat prefers.
One cup of oats or any other oat substitute like quinoa flakes, rice cereal, rye berries or hulled millets, etc. If the oat is used, it has to be quick-cooking or instant oats, preferably.
200g of organic tuna or chicken. Preferably deboned or boneless pieces like the chicken breast or prime cut of tuna. Based on the cat's preferences.
¼ of a cup of flour or any other alternative to wheat flour that is safe for your cat. Extra flour is needed for kneading the dough.
One cup of spinach leaves, preferably fresh.
One tablespoon of catnip, if available. This ingredient is extra and doesn't need to be in the recipe for it to be delicious.
Cooking instructions:
Preheating the oven to 180°C or 356°F.
If it's chicken, steam it for 30 minutes on a steamer basket over boiling water. And if it's a tuna, it takes about 6 to 8 minutes on a steamer over an inch of boiling water.
In a food processor or blender, add spinach, oats (or any alternatives), tuna/chicken, egg, and catnip. Blend/process the ingredients until it's a chunky mixture.
Knead the mixture with the flour in a bowl. Knead until the dough is non-sticky and add flour if necessary.
Add flour to the surface where you will roll the dough. And roll the dough to half an inch of thickness. And cut the rolled dough into desired shapes using cookie cutters.
In a tray with a greased cookie sheet or baking paper, add the shapes. Bake it in the oven for 20 minutes.
Let it cool for a while before feeding the cat.
Best eaten within a week of cooking or 2 to 3 weeks of refrigeration.
To Conclude
Hopefully, all of this helps you make the best treats for your pets.
Read More:
https://www.petdogplanet.com/homemade-dog-treats-your-dog-will-love/
American Journey Grain free Oven Baked Dog Treats With Peanut Butter