Reasons To Buy Custom Pet Portraits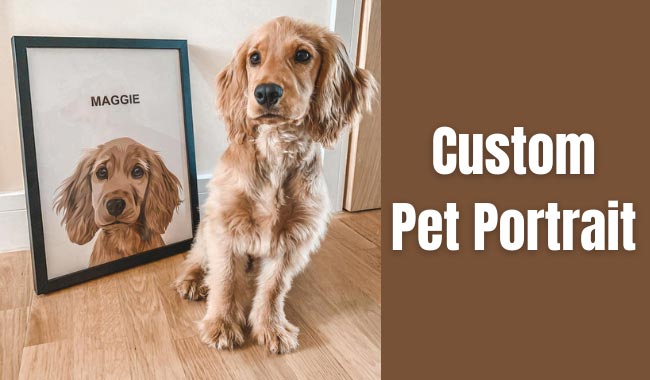 Are you looking for a perfect way to gift a loved one, brighten your home, or memorialize your pet? Why not consider a custom pet portrait? Pets have become part and parcel of many of us today, with the average home having at least one pet. Many homeowners and pet lovers have pictures of their favorite pets on their phones or display around their homes. A custom pet portrait is one of the best gifts you can gift anyone and is also an excellent way to honor your beloved pet.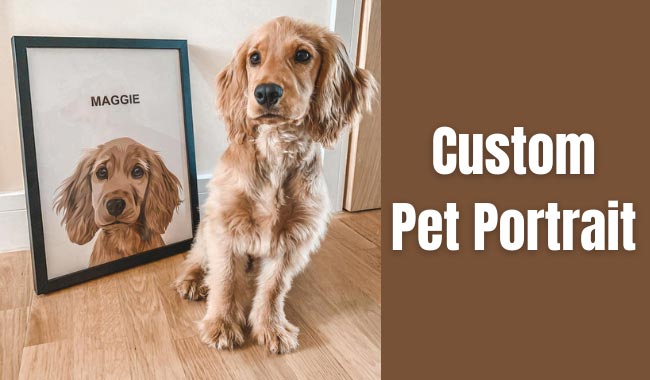 Read More:
Many pet owners use Impersonateme to create custom portraits of their pets as a way of appreciating them as well. Unlike random photos, a custom pet portrait creates a lasting impression and is an excellent addition to your wall hangings. The best thing with custom portraits is you can have them designed and customized just how you like them. Outlined below are some of the reasons you, too, should consider creating a pet portrait. 
1. To Memorialize Your Beloved Pet (Deceased)
Losing your beloved pet is like losing a best friend or a part of the family. It is even more challenging if you had the pet for many years and made many memories with them. It can take months or even years before most people can overcome losing their beloved pet. Creating a custom portrait for your beloved pet is one of the best ways to deal with the loss. The portrait will help you remember him/her or many days to come, especially the fun and happy times you had.
2. As a Gift
We all have that one friend whose pet means the world to them. A custom pet portrait would be a perfect gift to appreciate them. All you'll need is a good photo of the pet to create the custom portrait with. The fact that the portrait is unique, unlike those mass-produced photos out there, will mean a lot for them. Instead of racking your mind on what birthday, Christmas, or appreciation gift you can get your friend, a custom pet portrait will be more than enough.
3. For Fun
One thing about custom portraits is that you can have them designed in whatever color, size, and shape you like. This gives you a unique way to appreciate your pet, showing how much you care. You can thus have fun creating just the perfect and memorable portrait of your beloved pet and best friend. Aside from creating portraits to hang in the house, you can have the portrait printed on pillows, t-shirts, and mugs. There are plenty of sites that would do an excellent job with this.
Factors To Consider When Choosing A Pet Portrait
You definitely will have to spend money to create a custom pet portrait. You thus want to ensure the portrait looks its best. A number of factors thus have to be taken into consideration to achieve this. Some of the factors to consider include:
a. The Quality Of The Photo
Make sure the photo is taken in good lighting to ensure everything is captured in detail. The background shouldn't have much going on too. Take multiple photos of the pet, then browse through all of them to identify the best one to use for the custom portrait.
b. Style
Most sites will require you to choose a preferred style for the portrait. Choose a style that best suits your pet. Try out different styles before settling for the best one.
c. size
How big/small do you wish the portrait to be. If looking to use the portrait on an office desk, a miniature portrait would be ideal. You could, however, go for a much bigger one if looking to hang it on a vast wall. Other factors to consider are theme, background, and frame. Choose these carefully to create the best custom pet portrait possible.