Custom Pet Portraits: A Growing Trend in Personalized Pet Art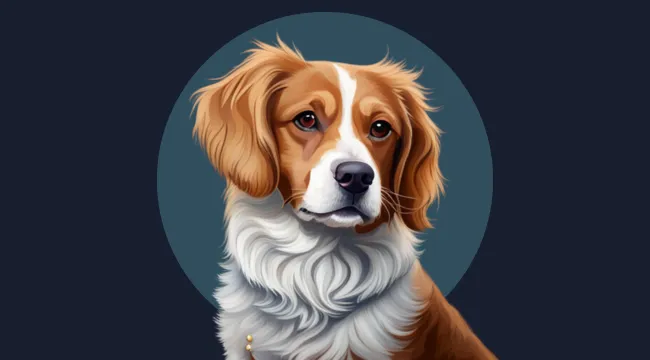 In the last few years, an interesting trend has popped up among pet owners – the rising trend of custom pet portraits. These special pieces of art highlight the unique character and charm of our loved animal buddies, giving pet owners a deeply personal and treasured keepsake. Whether it's through classic oil paintings or modern digital drawings, more and more pet owners worldwide are choosing custom art to honor their pets. This article digs into the reasons behind this growing trend and explores the different factors that make it so appealing.
Besides being a special personal item, custom pet portraits have also become a stand-out gift choice for pet owners. These portraits are thoughtful and heartfelt presents that work well for any occasion, from birthdays and anniversaries to holidays. By giving a custom pet portrait, folks can wow pet owners with a truly personal and lasting gift. Plus, these pieces of art are a great way to decorate, adding a personal touch and a bit of coziness to any room.
Here are six reasons why custom pet art is all the rage:
Emotional Bonding and Pet Celebration:
Pets have a special spot in the hearts of their owners, often becoming family members in their own right. Custom pet portraits are a way to celebrate this deep emotional connection by making a lasting visual tribute to their beloved pets. These portraits capture the personality, unique quirks, and individual traits of pets, creating a lasting memory and honoring their role in the owner's life.
Personalized and Significant Art:
In contrast to generic pet-themed art, custom pet portraits let owners request a piece that truly embodies their pet's uniqueness. Whether it's the medium, style, or composition, or the addition of specific details, every element can be customized to the owner's liking. This personal touch transforms the artwork from just a decorative item to a meaningful representation of their pet's existence in their lives.
Remembering and Honoring Passed Pets:
Custom pet portraits aren't just for living pets; they also serve as a beautiful homage to pets that have passed on. When a pet dies, it's a tough time for owners, and a custom portrait can offer comfort and a lasting memory. By preserving their pet in an artwork, owners can keep their memory alive and honor the happiness and companionship they provided.
One-of-a-kind Gift and Display Choices:
Custom pet portraits are thoughtful and emotional gifts. They're perfect for various occasions like birthdays, anniversaries, or holidays, letting people surprise pet owners with a personalized and unforgettable gift. Plus, these pieces of art are a great way to decorate, adding a personal touch and coziness to any room.
Support for Local Artists and Craftsmen:
The rise in popularity of custom pet portraits doesn't just benefit pet owners, it also creates opportunities for local artists and craftsmen. By ordering these portraits, pet owners directly support skilled individuals, encouraging a win-win relationship. This has led to the growth of a bustling market for custom pet art, creating economic opportunities and fostering creativity within the art community.
The Impact of Social Media and Pet Influencers:
The growth of social media platforms, particularly Instagram, has significantly helped popularize custom pet portraits. Pet influencers, with their large follower bases, often display personalized pet art on their profiles. These platforms have become a hotspot for pet owners to discover skilled artists and get inspired to order their own pet portraits. The desire to mimic these famous influencers has helped drive the trend.
Selecting a Pet Portrait Artist: A Guide
Artistic Style:
Does the artist's style align with your tastes?
Are they skilled in producing realistic, impressionistic, or abstract pet portraits?
Is there a consistent quality and style in their previous works?
Competency and Skills:
Does the artist display a high degree of technical proficiency and meticulousness?
Do they specialize in creating pet portraits?
Do they possess a solid understanding of animal anatomy and traits?
Portfolio and Examples:
Have you perused the artist's portfolio or examples of their past work?
Do their pet portraits accurately depict the animals' appearance and personality?
Are you captivated by the quality and overall aesthetic of their artwork?
Feedback and Testimonials:
Have you looked into the artist's standing and read reviews or testimonials from clients?
What feedback do other pet owners provide about their experience with the artist?
Do the reviews generally meet your expectations and are they mostly positive?
Communication and Teamwork:
Does the artist maintain open communication channels and respond quickly to questions?
Are they receptive to discussing your ideas and preferences for the pet portrait?
Do they keep you updated and include you in the creative process?
Costs and Packages:
Does the artist provide clear pricing and thorough information about their packages?
Are there various options based on size, medium, or additional features?
Does the pricing fit within your budget and the value you expect from the artwork?
Deadlines and Delivery:
Does the artist offer projected timelines for finishing the portrait?
Can they meet your preferred deadline, especially if it's for a special event?
Do they provide secure and dependable shipping options to ensure the safe arrival of the artwork?
Professional Conduct and Ethics:
Is the artist professional in their dealings and business conduct?
Do they have transparent policies about revisions, refunds, and client satisfaction?
Do they respect copyright and intellectual property rights?
Conclusion
The growing trend of custom pet portraits reflects the deep emotional connection between pet owners and their pets and the desire to celebrate and memorialize this bond in a meaningful way. This personalized art form, which spans from classic oil paintings to modern digital drawings, offers a unique and lasting tribute to beloved pets, living or passed. It also presents a thoughtful and heartfelt gift option for various occasions. The rising demand for these custom portraits provides opportunities for local artists and craftsmen, fostering creativity and economic growth within the art community. The influence of social media and pet influencers has further fueled this trend, with platforms like Instagram serving as a hub for pet owners to discover talented artists and be inspired to commission their own pet portraits. When selecting an artist, it's important to consider factors like their artistic style, technical skills, portfolio, client reviews, communication, pricing, delivery, and professional conduct. This ensures that the resulting portrait not only captures the pet's likeness but also the essence of their spirit and character, making it a truly cherished keepsake.