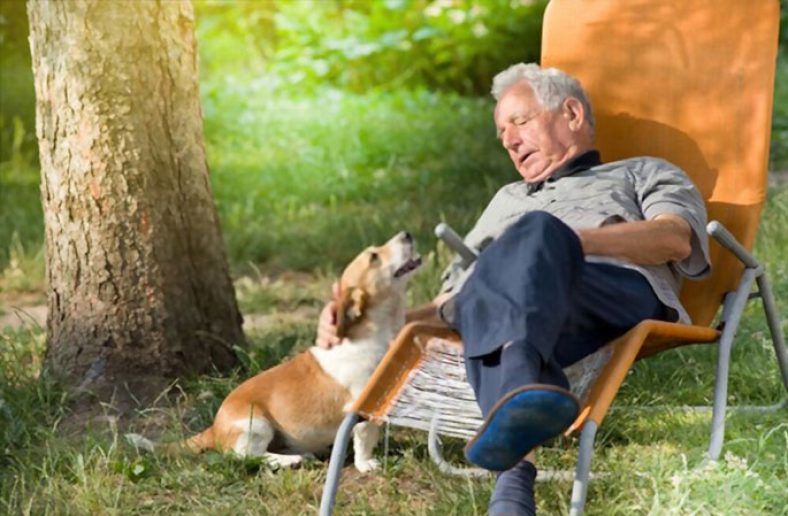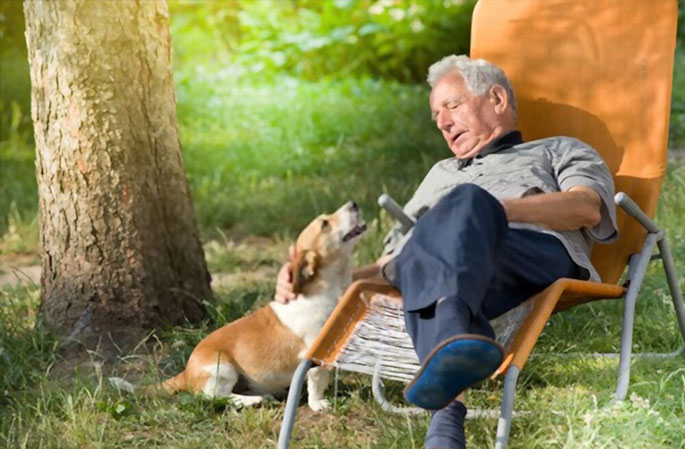 PetDogPlanet.com is an Amazon Associate, and we earn from qualifying purchases.
In many ways, dogs are the perfect pets. They're friendly, kind, trainable, and loving. As a result, they're ideal for everyone — but they provide unique benefits for retirees. If you're considering getting a dog, you may be wondering how they can help you navigate life as you grow older. Here's a look at how a dog can be a terrific pet for older adults.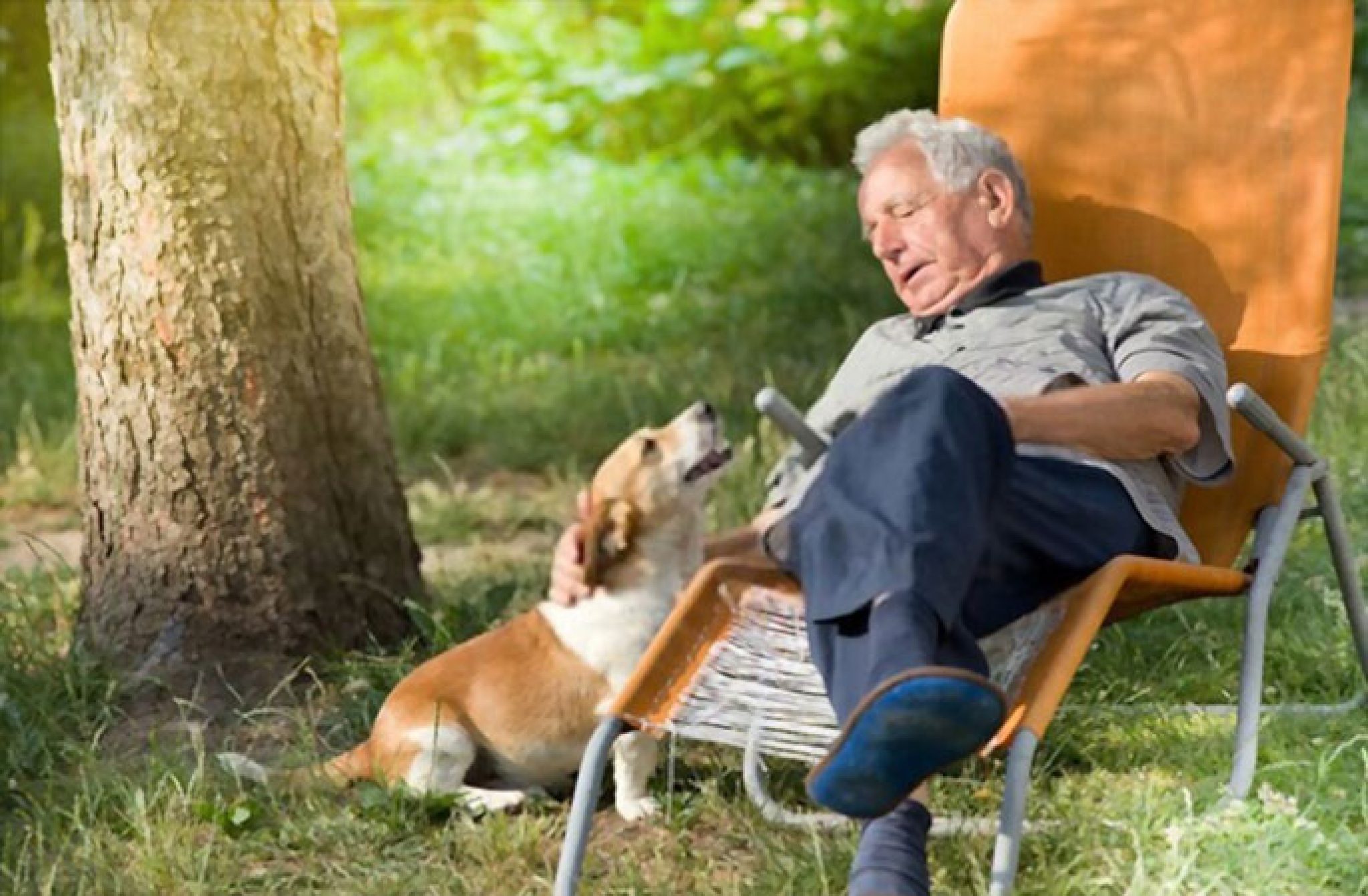 Read More:
1. Aid Anxiety and Depression
Did you know pet owners notice mental health improvements? In fact, 74% say they've experienced a better mental state due to their pets. That figure increases by 10 points if you talk to older adults who are baby boomers and silent generations. There's a special human-animal bond that contributes to these results. A dog can help you feel calm, happy and safe — especially if you suffer from anxiety or depression.
You may feel worried or stressed as you age. After all, it's hard to think about your next steps as an older adult. Thankfully, you'll find that a dog will allow you to be as present as possible. You'll focus more on them than you would on possibly overwhelming thoughts. That should make a difference if you struggle with any problems.
Last update on 2023-12-11 / Affiliate links / Images from Amazon Product Advertising API
2. Increase Physical Activity
As you age, you may find you concentrate less on physical activity. It's still important to exercise when you grow older. In fact, you must if you want to stay healthy. An effort to focus on fitness should be a priority as a retiree. Thankfully, you have free time! A dog will allow you to accomplish your fitness goals. Together, you can walk and play outside every day. As a result, you'll remain strong and well.
If you adopt a dog, you should think about their needs before you commit. Several breeds require extensive daily exercise. Can you keep up with that? A smaller pup may be a better fit if you can't manage more than a walk around your neighborhood. You'll want to get a dog that's manageable for your lifestyle.
3. Promote Social Interaction
There are a few reasons why retirees can be less social. There's the unfortunate fact that friends and family won't always be around. Plus, you likely don't have places to be every day like you did before with work and other commitments. As a result, it's easy to feel isolated. Fortunately, you don't have time to be lonely when you own a dog. They're always there for you as a friendly presence.
You can rely on your dog to help you meet new people, too. Who can resist a dog? As a result, you'll likely find that strangers approach you more often. You could also join a local dog training club or another group to be more social. In any case, your dog can ensure you're able to discover and create new connections.
4. Lower Blood Pressure
A dog may also help you manage high blood pressure due to a hormone called oxytocin. It's also known as the "cuddle hormone" or the "love hormone." As you spend time together, you and your pup will build a connection. These moments trigger your brain to release oxytocin to strengthen your bond. You'll notice improvements for your cardiovascular system because oxytocin modifies your central nervous system.
In other words, your heart health can improve when you own a dog. Your body releases "good" chemicals to make you feel content — and as a result, they offer added support for other functions. You may still need to take medication to address your blood pressure. That said, it's never a bad idea to adopt a pet if they can help.
5. Offer Emotional Support
There's no way to avoid sadness. But how do you deal with your emotions? It's imperative to have a healthy emotional support system. If you don't, you may default to bad habits like overeating, smoking or drinking. A dog can assist you when you're down and lonely. Their presence invokes a calm atmosphere that you can use to help you cope with your feelings. Their unconditional love will make you feel much better.
Your dog may not be able to solve every problem. After all, they're only animals. That said, you can expect to feel better after spending quality time with them. As your lifestyle changes, you may find that you need that constant presence to be happy. That's often the case for many retirees.
6. Tackle Specific Tasks
You may eventually need help with various tasks around your house. For example, if you use a wheelchair, you may want to adopt a service dog that opens doors. The possibilities are often endless because dogs can be extremely intelligent. In any case, you could get a dog to make your life a little easier at home and in public. You'll want to talk to your doctor before you make any decisions.
But even if you don't have a specific physical or mental condition, you can benefit from training your dog. They can learn how to carry grocers into your kitchen or get your mail from outside. These efforts will help when you'd rather not walk down your driveway to pick up a package.
A Dog Can Be an Older Adult's Best Friend
There are many reasons why dogs are perfect for older adults. From health benefits to social advantages, you can always rely on your pup for support. If you're on the fence about getting a dog, you should consider these advantages.