What Is The Best Wet Cat Food?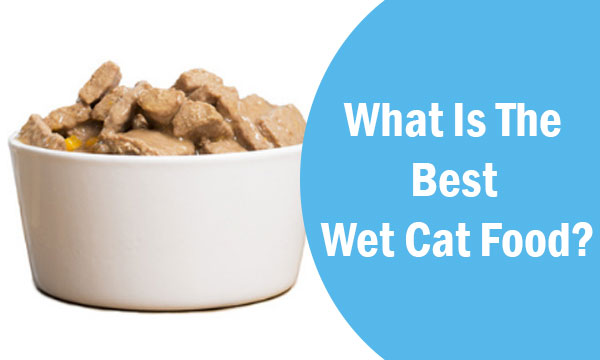 Veterinarians are often asked which type of cat food is better: canned or dry food.
The answer is that both canned and dry food can provide a good source of nutrition for cats, but the best type of food for your cat will depend on several factors, such as: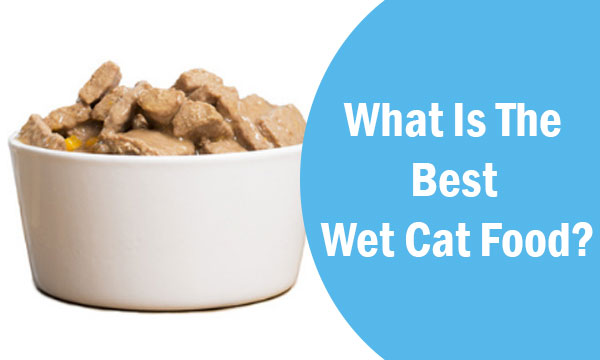 1. Your cat's weight
2. Your cat's health and any health conditions present
3. Your budget
You and your veterinarian will need to make a decision about what food is best for your cat. There are benefits to both dry and wet food, but it ultimately depends on what is healthiest for your cat.
Read More:
Canned Cat Food Benefits
The main benefit of a canned diet is that it has more water. Cats with health conditions that require them to drink more water, like kidney disease, diabetes, or lower urinary tract disease, may benefit from the additional water in these diets.
Many cats prefer canned food over dry food, particularly if they are picky eaters. This is because canned food is more palatable to them.
We researched and talked to a vet to find the best wet cat food based on the amount of water in the food, the list of ingredients, and the AAFCO certification.
Here are the best wet foods for cats.
1. Wellness Complete Health Turkey & Salmon Formula
We think Wellness Complete Health Turkey & Salmon Formula Grain-Free Canned Cat Food is the best because it has whole ingredients like turkey, chicken liver, whitefish, chicken broth, and salmon. Also, this food has a mix of cranberries, which are high in antioxidants and good for your urinary health. This formula has vitamins, minerals in the right amounts, and omega fatty acids, all of which work together to keep the body healthy.
This recipe doesn't have any grains, which is good because some cats have sensitivities to these ingredients.
Always talk to your vet to determine if a diet without grains is best for your cat. This formula doesn't have carrageenan, so your cat won't become sensitive to it over time.
2. Best for Weight Gain: Tiki Pets Tiki Cat Luau Wet Food Salmon
Tiki Pets is a good food for cats. It has proteins that help keep cats healthy. The salmon variety has 3.5 percent crude fat, which is slightly higher than other flavors, but it is still healthy.
If you think your cat is underweight, one way to help it gain weight is to give it more food. This 8-ounce can of food does the trick. But if your cat can't keep weight on or is losing weight for no reason, it's important to talk to a vet and find out why.
3. Best Kitten: Purina Fancy Feast Grain-Free Pate Wet Kitten Food
You should feed your kitten food that is specifically for kittens. Best Kitten food has more protein and calories, which helps them grow and stay healthy. The food should also have increased levels of vitamins and minerals, like calcium and phosphorus.
This grain-free blend comes in smaller cans that are perfect for kittens' appetites. If you do have any leftovers, cover and refrigerate; it will stay good for up to three days. The soft, paté style is easy for kittens to chew and digest. This box comes with four different flavors, so you can experiment until you find their favorite.
4. Best for Seniors: Purina Pro Plan Senior Canned Wet Cat Food
There are many different types of food that are good for senior cats. The best food for your cat depends on your cat's unique health needs. However, in general, you should try to feed your cat a diet that is high in proteins, healthy fats, vitamins, minerals and water throughout all stages of their life.
This grain-free blend from Purina is made in the United States and has at least 10% protein to help your older cat keep his or her lean muscle mass. It also has beta-carotene and vitamin E, which are antioxidants that help their immune system, and prebiotic fiber, which helps them digest food better.
5. Best Natural: Weruva BFF OMG Rainbow A Gogo Variety Pack Wet Cat Food Pouches
Wervua cat foods contain only the highest quality ingredients, so you can be confident about what your feline friend is eating. All six flavors in this variety pack are crafted with meat or fish as their main ingredient and provide high protein levels for leaner cats who want to maintain weight without sacrificing taste!
This product comes in a plastic pouch that some people find easier to open than a traditional can. A high-protein, low-carbohydrate diet is the best way to give your cat the moisture and nutrition they need. Added vitamins, minerals, and antioxidants provide a complete and balanced meal for adult cats. This diet is free of grains, which is a common allergy trigger for cats. The recipes are made in a human food facility to ensure the highest quality.
Final Verdict
There are different types of canned cat food for different ages cats. When buying canned cat food, think about your cat's age. Various products are made for kittens, adult cats, and seniors. Experts say you should look for a named source of protein, like salmon or chicken, rather than a meat by-product. Particular cats have specific nutritional needs, like ingredients that prevent hairballs or low-calorie foods to help them lose or maintain weight.
Wellness Complete Health Turkey & Salmon Formula Grain-Free Canned Cat Food is a good choice for your cat. It contains all the protein they need as well as other vital nutrients like taurine, antioxidants, vitamins, balanced minerals, and omega fatty acids.