Best Veterinary Internships Abroad in 2023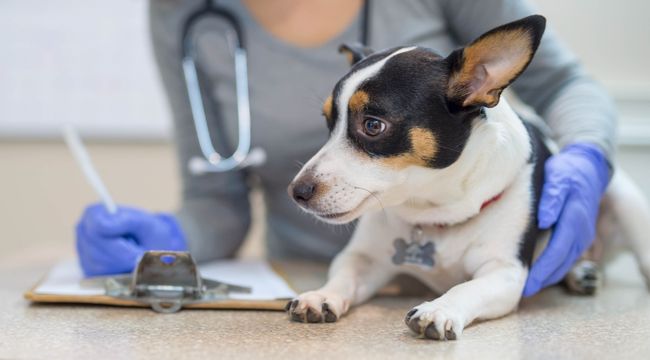 Veterinary studies deal with animals and the different ways in which one can care for them. It is a degree that is in high demand around the world. A veterinary doctor is an expert who can take care of animals and pets, perform surgeries and prescribe medical treatment to them if they are ailing.
Students who are pursuing veterinary education can take up summer internships in clinics to learn important skills within their industry. Furthermore, taking up an internship abroad can also teach students many important life skills. Therefore, in this article, we look at some of the popular veterinary internships worldwide.
Veterinary Internships Around The World
1. Internships in the United Kingdom
The United Kingdom (UK) is a popular place for foreign students to try and get an internship. The UK has many opportunities for veterinary internships. Students from the United States of America can apply to UK internships through different mediums. Some of their applications might require them to write an essay about their interests and aspirations. If they are not confident writing their own essay, they can get custom essay writing help from professional writers. Online experts can deliver even the most complex paper within a few hours for a reasonable cost.
The UK offers both internships and volunteer opportunities for students who are studying for a veterinary degree. Small Animal Surgery Residency in Winchester and Small Animal Surgical Clinic offer two popular internships that students can apply for in the UK.
2. Internships in Greece
Greece is a lush country that is a host to lots of indigenous flora and fauna. Due to its geographic location, Greece is surrounded by the Mediterranean Sea to the South, the blue Aegean Sea to its east, and the Ionian Sea to the west. As a result, there is a plethora of marine life in Greece. The government of Greece takes many initiatives to protect this marine life. Veterinary students who are passionate about caring for marine life can apply for internships in Greece.
Marine Mammals Research and Conservation offers many internships in this domain. The organization is very respected and reputable. The internships here provide students with many important life skills and allow them to think critically in their field of choice. Students who successfully complete the internship can gain a lot of real-world experience and contribute to caring for and conserving marine wildlife in Greece.
3. Internships in Costa Rica
Costa Rica has a booming pet culture. 2 out of 3 homeowners in Costa Rica have at least one pet. Popular pets include different breeds of dogs, cats, and other animals. All these pets require care. Therefore, Costa Rica has a high demand for veterinary doctors. Many students dream of going to Costa Rica for their summer internship. Internships are available for students at various levels of experience. Freshers can join clinics to assist doctors and nurses in caring for ill animals. On the other hand, more experienced students seeking internships can also serve as junior doctors in surgical clinics.
4. Internships in Germany
Germany is best known for its veterinary internships for small animals. As a student, if you are interested in taking care of household pets like dogs, cats, rabbits, or birds then Germany should be high on your list of countries where you'd like to pursue an internship. German internships can include diagnosing experience, surgical experience, and experience with giving vaccinations to animals.
If you wish to pursue your internship in Germany it is important to plan in advance. Students must learn German and preferably get their proficiency certificates before applying for internships. They can also keep a certified online translation agency handy in case they need to translate any documents into English.
A Few Concluding Thoughts
Doing a veterinary internship abroad will give students many important life experiences. Learners will have the opportunity to see how animal care is provided in different parts of the world. They will also be able to understand the efficiency of animal care back home. They will even have the opportunity to integrate practices from abroad that serve animals well in their home countries. Fortunately, today many internship opportunities come at different costs. If you are a student who wishes to pursue the veterinary practice, doing a summer internship abroad is definitely an option you should explore.
About the Author – Andrew Mazur
Andrew Mazur is a student counselor. His main job is to help learners from different universities find summer internships that will enable them to grow in their professional careers. He is also passionate about animals and often volunteers at animal rescue centers. He has built a strong network of professionals who work with animals. In his spare time, Andrew works as a freelance blog writer.
Read More: