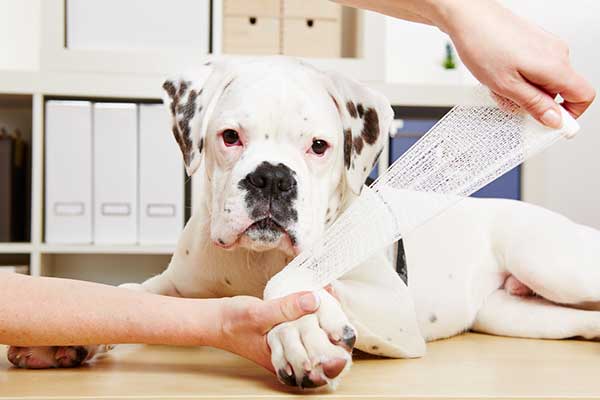 PetDogPlanet.com is an Amazon Associate, and we earn from qualifying purchases.
Dogs are an important part of our lives, and we want to do all we can to provide them with the best and healthiest existence possible.
While we cannot avoid all illnesses, we can make minor adjustments in the way we care for our dogs that may significantly affect how long and comfortably they live.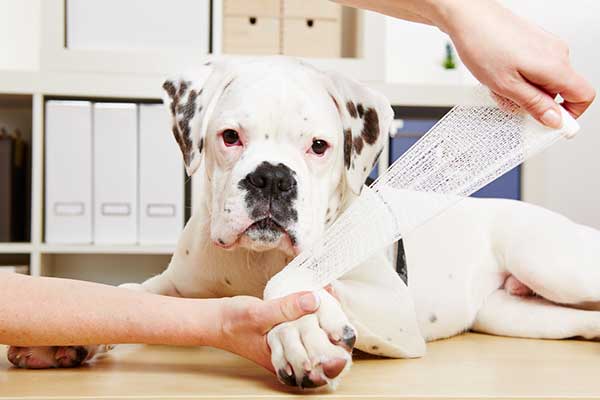 The sooner you begin to care for their arthritis, the better. Because there are many factors to consider, this procedure includes both you and your veterinarian.
Choose the best joint supplement for dogs to ensure no further problem occurs in the future.
Last update on 2023-12-08 / Affiliate links / Images from Amazon Product Advertising API
Read More:
Understanding the Root Cause of Arthritis: Inflammation
Arthritis, which means "inflammation of the joint(s)," is a gradual and progressive illness caused by a variety of factors that affect the WHOLE JOINT (joint capsule, muscles, ligaments, tendons, etc.).
Inflammation is a significant contributor to the development of arthritis. It makes no difference where in the body it happens or what causes it. Obesity is one of the leading causes of inflammation in dogs.
How to Spot Osteoarthritis in a Dog
Some dogs have exhibited indications of arthritis as young as one year old, and veterinarians estimate that up to 80% of elderly dogs have symptoms. According to Dr. Jerry Klein, AKC's chief veterinary officer, your dog may be developing osteoarthritis if you see any of the following symptoms:
After laying down, you may have stiffness, lameness, or limping.
Unwillingness to go upstairs, run, jump, or play.
Appetite changes.
Lethargy
When caressed or petted, you may experience a surge of irritation.
Difficulty urinating or unexpected accidents in the home.
If you observe any of these signs, you should take your dog to the veterinarian for a thorough examination. The veterinarian will do a physical check, speak with you about what you have seen, and order further testing to examine any damaged joints.
Treatments for Canine Osteoarthritis
If arthritis is confirmed, the veterinarian will suggest a treatment plan to manage the illness and reduce discomfort based on the dog's age and the severity of the disease.
Veterinarians may recommend beginning preventive therapy at a young age to preserve youthful joints and treat them on an ongoing basis as a dog matures if they are prone to arthritis.
Like those for humans, treatment plans for dogs may include combining several therapies simultaneously, such as joint supplements, weight management, activity modification, low-impact exercise, nonsteroidal anti-inflammatory drugs (NSAIDS), physiotherapy, massage, and acupuncture, and, in some cases, surgery.
Joint supplements are one of the most often suggested long-term, safe therapies for reducing inflammation and discomfort, improving function, and slowing joint degeneration and arthritis development. Human and canine supplements typically contain glucosamine and chondroitin, as well as green-lipped mussel (GLM).
Glucosamine
Glucosamine is a naturally occurring chemical used to relieve pain and stiffness in arthritic joints by reducing inflammation, preventing cartilage breakdown, and promoting cartilage regeneration.
Glucosamine, unlike NSAIDs, has been shown to be safe for long-term usage; thus, a joint supplement containing glucosamine may be beneficial as both an early intervention for dogs susceptible to osteoarthritis and therapy for dogs suffering from increasing joint deterioration.
Most supplements include 600 mg of glucosamine, which helps to prevent cartilage degradation.
What to Look for in Joint Supplements
When looking for a joint supplement for your dog that includes the joint health building blocks glucosamine, chondroitin, and GLM, keep the following factors in mind:
1. Constituents
Many products include glucosamine and chondroitin, but many supplements have clinically established amounts that offer the most significant potential of alleviating joint discomfort and promoting joint health.
They even eat the whole green-lipped mussel to get the most out of its nutrients. Supplements are made with organically derived, gluten-free ingredients; there are no artificial flavors, preservatives, or fillers; and chondroitin is not obtained from unsustainable sources such as sharks.
2. Manufacturing and product specifications
Parnell produces many dog joint supplements in-house at their FDA-accredited pharmaceutical manufacturing facility in Sydney, Australia, in complete accordance with Good Manufacturing Practices required by the US Food and Drug Administration and the Australian Pesticides and Veterinary Medicines Authority.
The components are blended using a cold-formation method, which maintains the substances' inherent advantages and effectiveness.
3. Dosing
You should divide the dosage of supplements into small weight bands to ensure that dogs get the correct quantity of nutrients for their particular requirements every day. The chews are heart-shaped, making them simpler to cut or split in half.
4. Smell and taste
Most dogs will not only eat the chews quickly, but will also come rushing for their daily dosage since they taste and smell like a treat, not medication.
Conclusion
Protecting your dog's joints with the appropriate supplement is a daily commitment that will help guarantee a high quality of life as you enjoy your dog's priceless company in life's experiences.
Supplements may help protect your dog's joints, prevent and manage joint discomfort, and even enable you to teach your elderly dog new skills.