How To Keep Your Puppy Happy And Healthy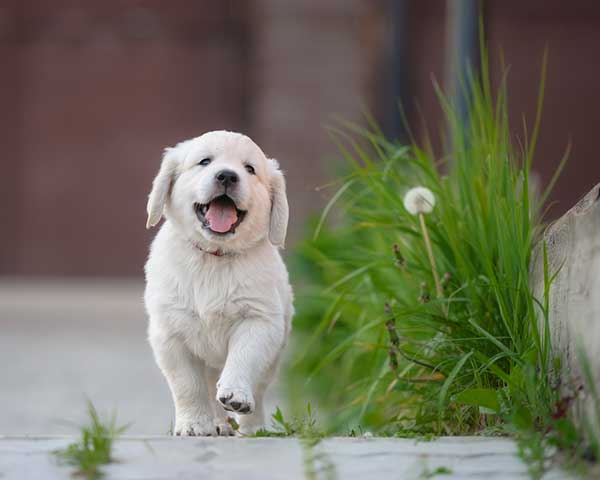 You must do numerous things for your puppy to be a well-rounded member of society. Puppies, like toddlers, are sponges that soak up all you teach them. It is critical to be a leader when interacting with a puppy and educate him on what you expect of him. Starting your puppy on high-quality dog vitamins and supplements is one of the essential things you can do for him.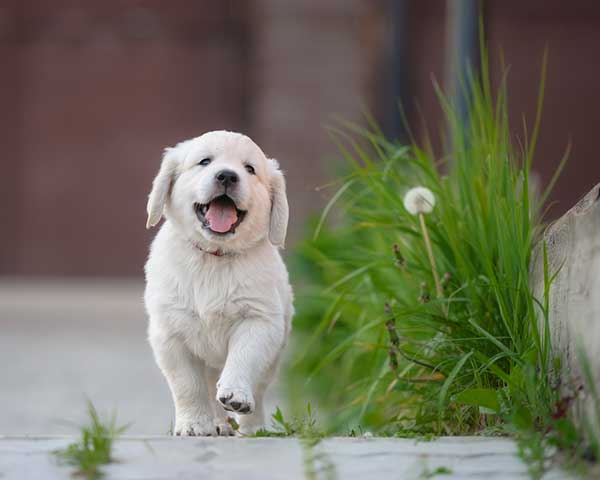 Read More:
It All Starts With You If You Want A Healthy Dog
Health is arguably the essential component of your dog's well-being. A sick dog will not gain as much from training and may develop behavioral issues.
Your veterinarian will play an important part in your dog's health, so choose the one you can rely on for many years. It all starts with puppy immunizations or your rescue dog's first examination and continues with annual checks and injections.
Your Pet Should Be Exercised
Regular walks, hiking, retrieve, and swimming may all help to keep your pet physically active and fit. But don't overlook mental stimulation! Providing toys, hiding treats, constructing obstacle courses, and performing new techniques all help to keep your dog interested and involved. Change up your walking schedule to introduce your pet to different sights and smells.
A Happy Dog Is A Well-trained Dog
A happy dog has been well-trained. Dog obedience must remain a priority since mental health and excitement are just as essential as physical health care. Create a simple training program for your dog and discover how to teach it commands. It's all part of getting your pup started on the right foot!
House training will be at the top of your priority list for obvious reasons, and dogs are clever enough to pick up on it quickly. You should also educate your dog on self-control so that you may function as a cohesive family unit rather than a human-animal power struggle.
Must-Have A Proper Nutrition
Feeding your pet the proper amount and type of food help him maintain a healthy weight, which is one of the most effective methods to prevent obesity-related diseases and lengthen his lifetime. A balanced diet of high-quality food may generally fulfill your pet's nutritional needs but consult with your veterinarian to determine if he needs any supplements.
Also, make sure your pet has enough freshwater, and keep an eye on the number of treats you give him; most doctors recommend that they should account for no more than 10% of your pet's daily calorie intake.
Read More: Beagle Pitbull Mix
Medication For Prevention
Regular veterinary exams and preventative actions go hand in hand. Preventative medicines help keep your pet's health problems at bay, such as heartworm, flea-related disorders, and tick-borne infections. Furthermore, cleaning your pet's teeth regularly and feeding him dental chews help prevent periodontal disease, which can lead to more serious health concerns.
Dogs Too, Require Socialization
Socialization is the process of teaching your dog or puppy to tolerate new people, animals, and environments. Socialization leads to a happier, better-behaved dog. Furthermore, it prevents the emergence of behavioral issues.
Dogs, unlike cats, are highly sociable creatures who like being around other people and visiting places. You may take them to the dog park or bring them with you when you visit relatives and friends who have dogs. Invite your dog's canine pals over so he can become accustomed to sharing his area.
Keep in mind that some older dogs may require further socialization, especially if they were just acquired.
Show Him Some Consideration
This may seem ridiculous to some, but being happy and fulfilled may prolong the lifetime of both humans and dogs. It has been proved that having a pet can enhance human longevity by lowering blood pressure, anxiety, and sadness (just to name a few benefits). Show your dog some affection and provide him with the same advantages. A little love and cuddle can go a long way.