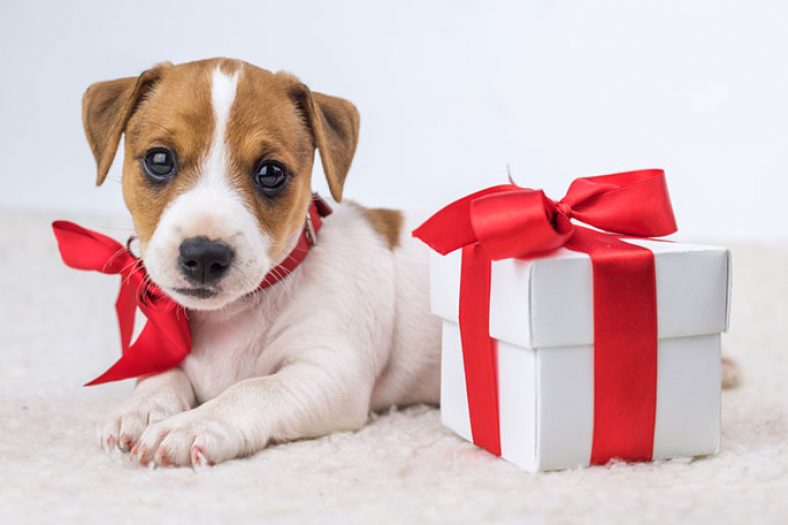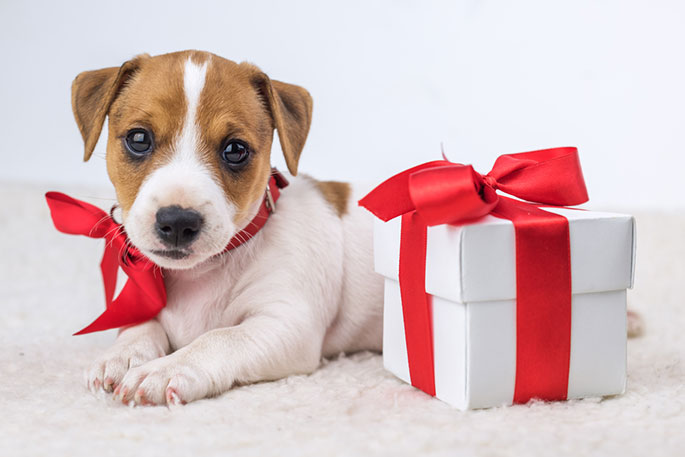 PetDogPlanet.com is an Amazon Associate, and we earn from qualifying purchases.
Are you looking for your dog a gift this Christmas? There are many different gifts out there that will make your dog happy. I love giving my dogs treats as gifts, but they also enjoy getting new toys and things to chew on. This year, I decided to give them each a Kong toy because it is one of their favorite toys!  I have written some blog posts about Kongs before, so if you're interested in finding out more about why these are a great choice for dogs check those out too!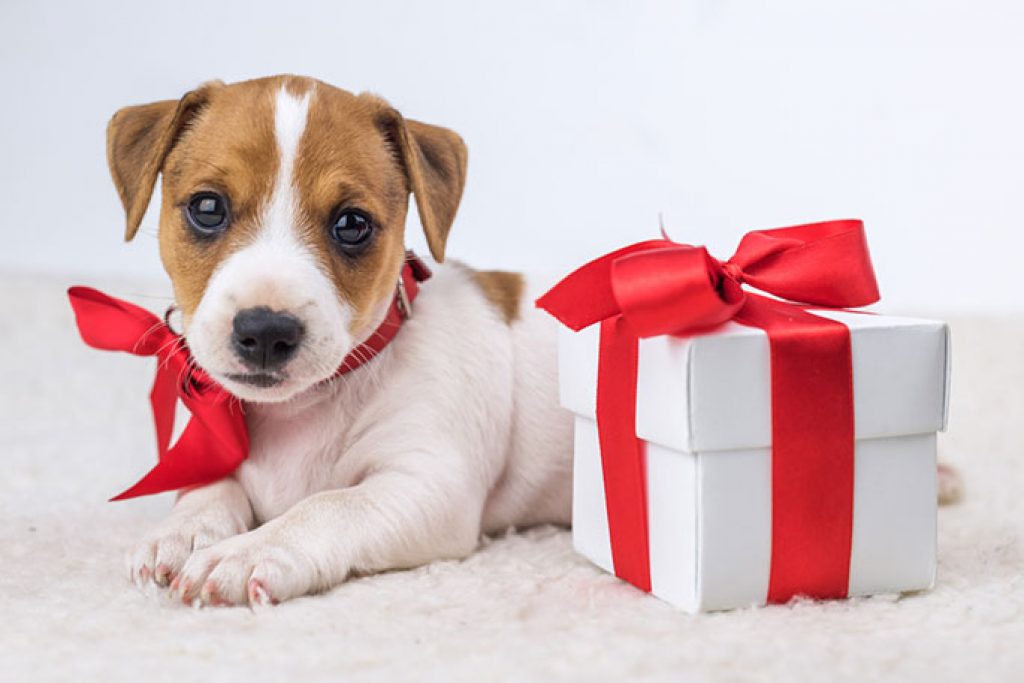 Read More:
(1) CLASSIC THUNDERSHIRT FOR ANXIOUS DOGS
Does your dog suffer from anxiety during festivities, thunderstorms or separation anxiety when you are away? This wonderful dog gift for Christmas will effectively calm your dog during "anxiety" episodes by applying gentle consistent pressure to his body, bringing great relief and comfort. Thunderbird's patented pressure wrap design was created by animal behavioral scientists and has a success rate of over 80%. It is highly recommended by vets!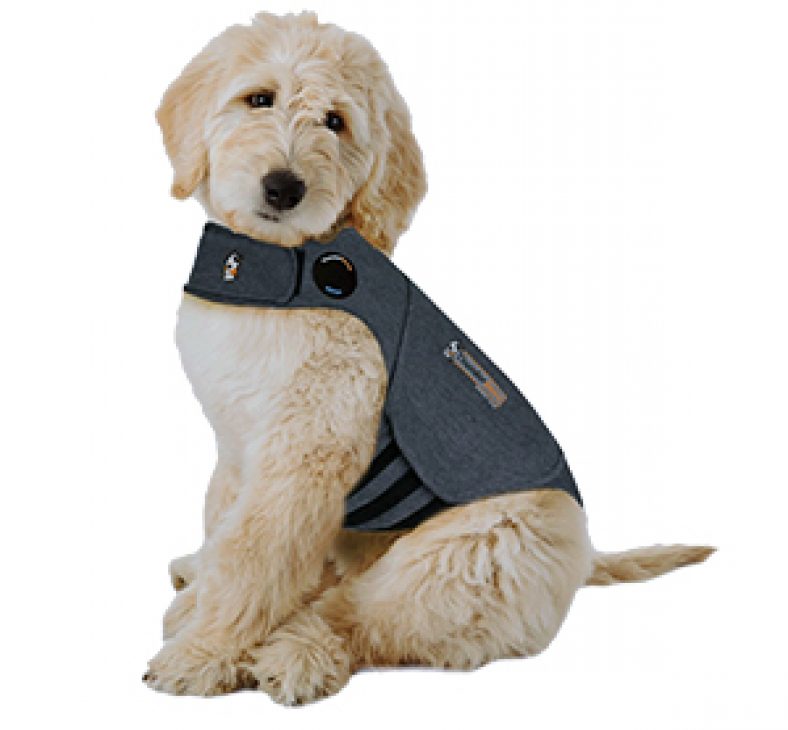 (2) INTERACTIVE DOG BOWL
Sometimes our precious dogs gulp down their food way too fast. This interactive dog bowl is one of those amazing dog gifts that introduces a play concept to eating time, as he has to use his nose or paws to open up small compartment doors or rotate the central wheel. This technique will aid your dog to eat more slowly, reduce eating time anxiety and digestion problems. Approved by dog trainers and vets.
Last update on 2023-12-11 / Affiliate links / Images from Amazon Product Advertising API
(3) TUFFY DINOSAUR DOG TOY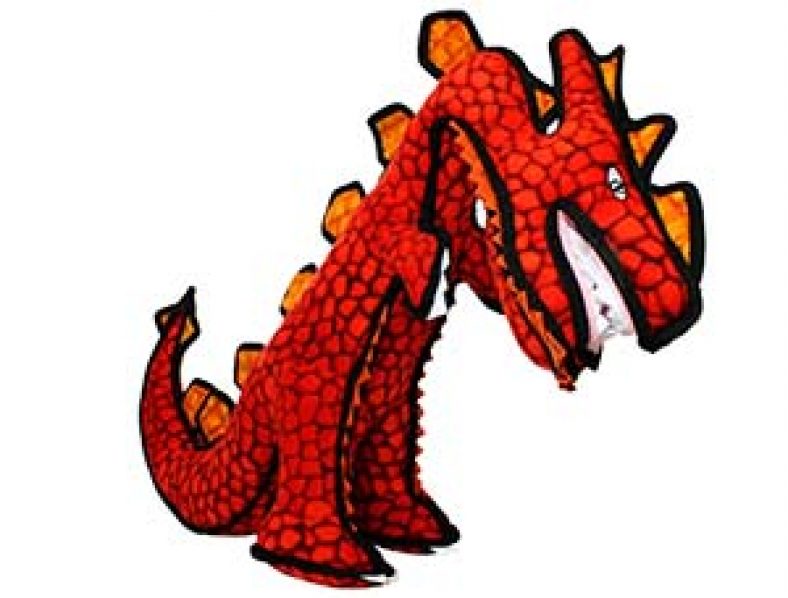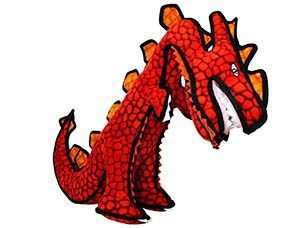 Have you ever had to replace your dog's soft toys due to wear and tear … again and again? Well, no more! Tuffy Dinosaur is made with four firmly stitched and bonded fabric layers, as well as a cross-stitched inner fleece to create a very durable product. Additional features are that it has a tough black trim protecting the seams and up to seven rows of stitching. It can also float in water, is machine washable and easily be air dried. Note: Tuffy is not a chew toy and should be played with under supervision.
(4) BUBBLETASTIC BACON BUBBLE BLOWER
Dogs everywhere yearn to happily chase and yap at soap bubbles. Especially if they taste just like bacon! This fun-filled 8-ounce Christmas dog gift will automatically and continuously blow an incredible amount of bacon-scented bubbles for quite a few hours before it is time to replace the batteries. The Bubbletastic Bacon Bubble Blower is a wonderful gift, which is sure to make any dog deliriously happy!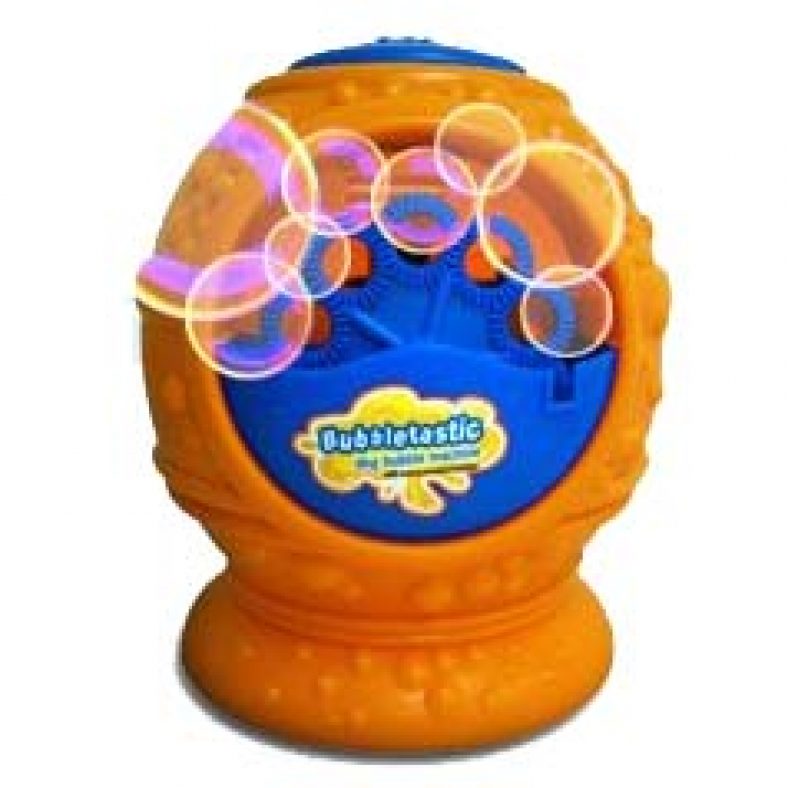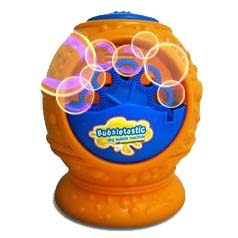 (5) PET PEEK – PET FENCE WINDOW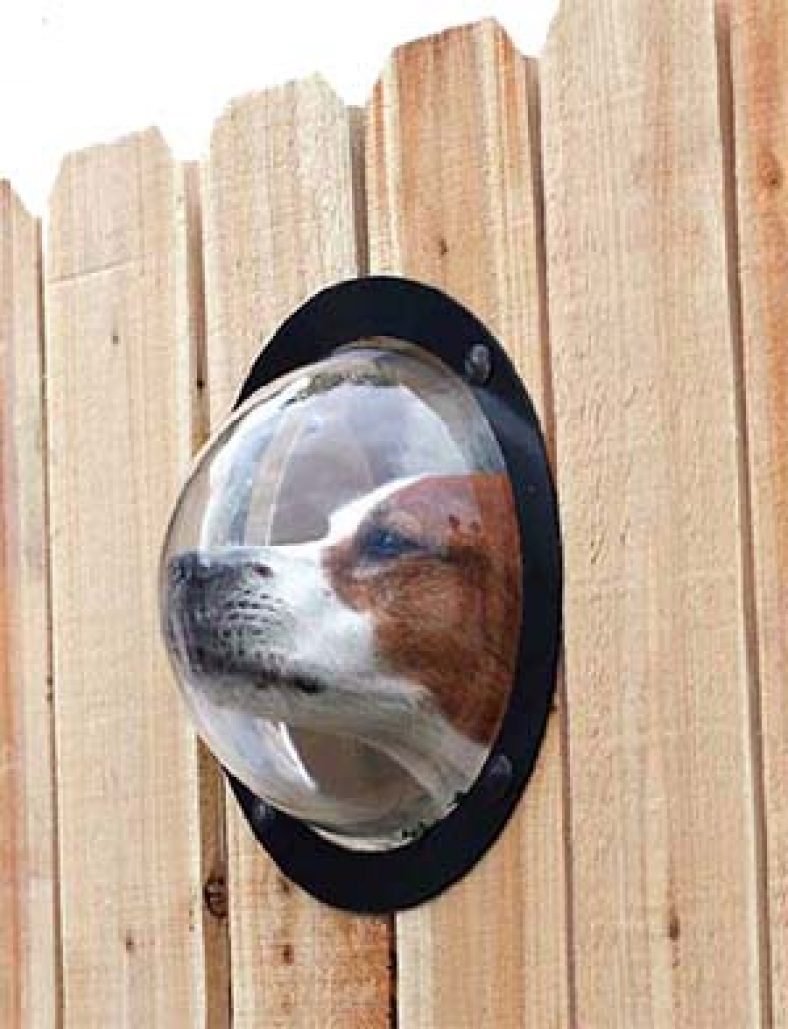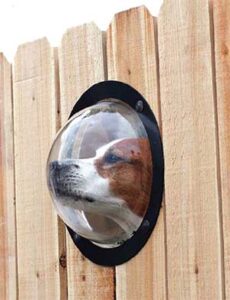 Great dog gifts come in all shapes and sizes and in this case, the Pet Peek Pet Fence Window comes in an easily installed round shape. This great dog gift is ideal for the dog that is cooped up behind a garden fence and has to see and bark at everything that walks or passes by.The 5-inch thick acrylic glass dome helps dogs to satisfy their curiosity whilst also protecting them at the same time, by preventing injury from jumping over the fence when attempting to escape. Now they can watch, bark or growl at the outside world to their heart's content without any fear!
(6) PAWZ WATERPROOF DOG BOOTS
These adorable little waterproof dog boots are made of natural rubber and will protect your dog's paws during extreme weather conditions such as cold, snow, ice or blistering heat. Each flexible dog boot will remain on and bend with the paw's movement. This item is a wonderful dog gift for the special dog in your life. Each pack contains 12 reusable and disposable boots.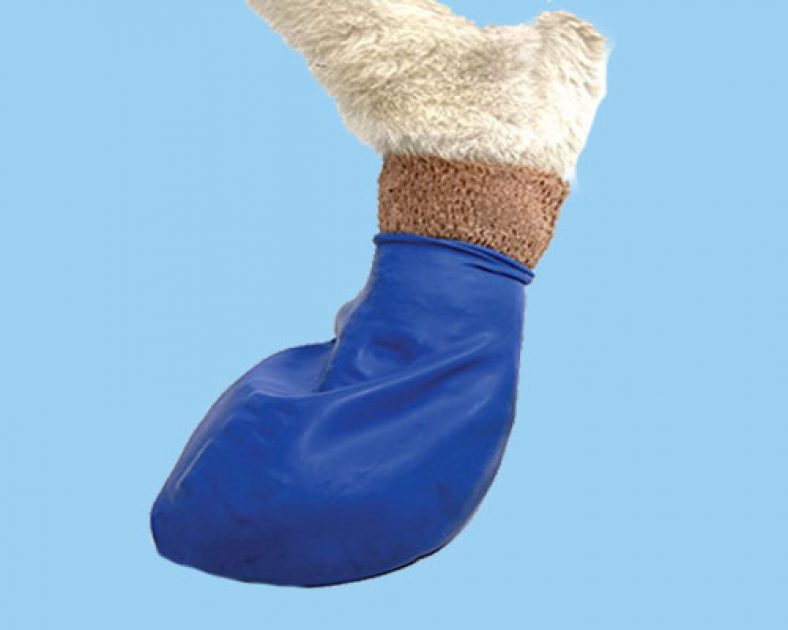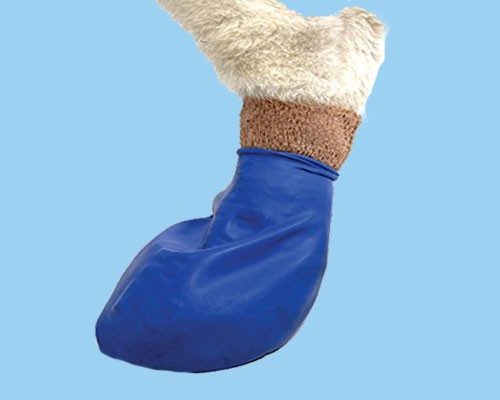 (7) I-FETCH INTERACTIVE BALL LAUNCHER FOR DOGS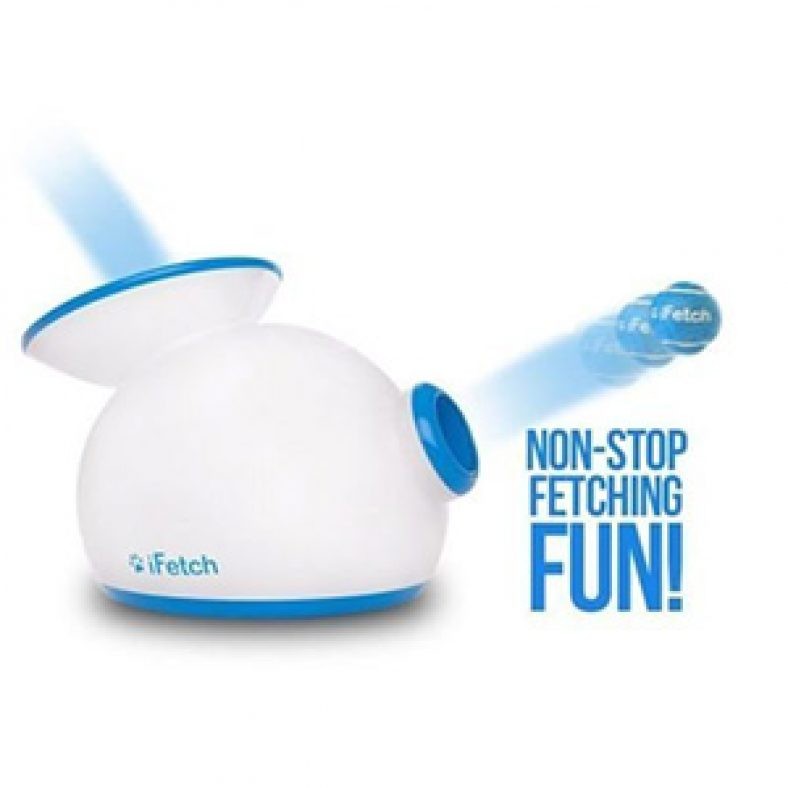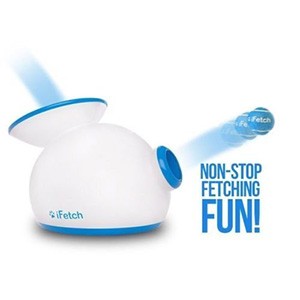 "Oh! What fun to fetch balls all day long! This is one of the best dog gifts ever!" That is exactly what your dog is thinking when he is playing with this dynamic toy. The I-Fetch Ball Launcher can be used inside or outside and launches its 1.5-inch balls from between 10 – 30 feet into the air. All you need to do is put in the ball, launch and watch it fly through the sky! This great item will provide hours of entertainment and fun for you, your family and your awesome dog.
(8) CHUCKIT KICK FETCH TOMBALL FOR DOGS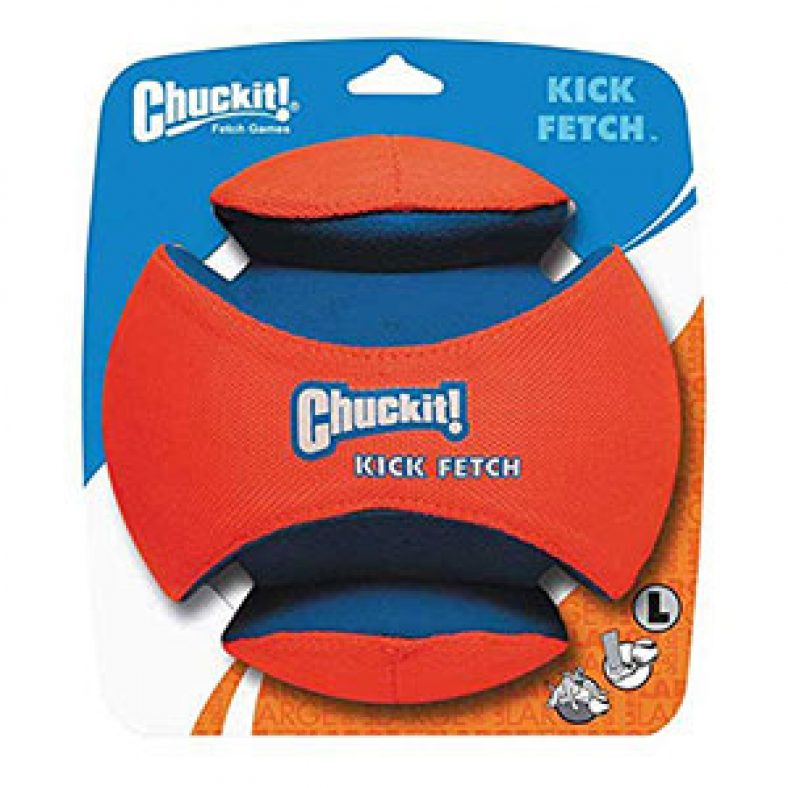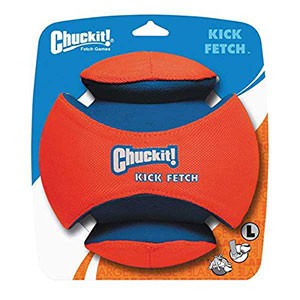 Fido will love you forever for this fun Christmas dog gift! This orange and blue large soccer-sized toy balls are made of durable canvas and are perfect for playing a variety of outdoor games on the lawn or in the backyard. Each 7.5-inch ball has a foam core that is resistant to being punctured and also has a high bounce. The deep grooves enable your dog to easily grip and run with it. All you have to do is kick or chuck the ball and he will fetch it! Note: This ball is not a chew toy.
(9) ROGZ-GRINZ BALL TREAT
"I can smile too!" Yes, you can Rover. This Christmas dog gift, with large animated teeth, is sure to keep your dog occupied for quite a while. The soft Rogz-Grinz Ball can also bounce and float on water. Fill the grinning treat ball with kibble treats and watch as he spends many enjoyable hours trying to get them out. Not only that but watching your dog walk or run around with a huge white smile is too valuable a chance to pass up!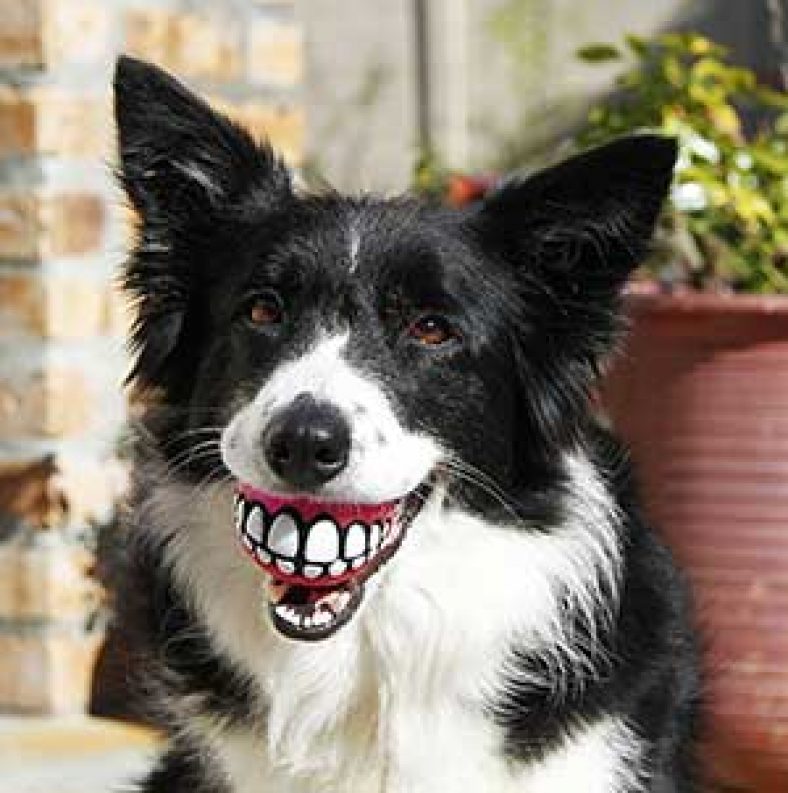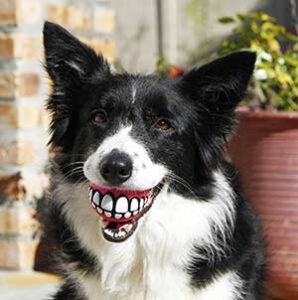 (10) TRANSPARENT WATERPROOF DOG UMBRELLA RAINCOAT WITH LEASH
How many times have you or your dog been caught by rainfall when going outside for his "doggy" business or when going for a walk? With this amazingly practical item, your dog will have his own umbrella and be able to keep dry at the same time. Each umbrella is made of clear PE film, has an easy-to-grip handle and comes with a leash that is attached to the dog's harness or collar.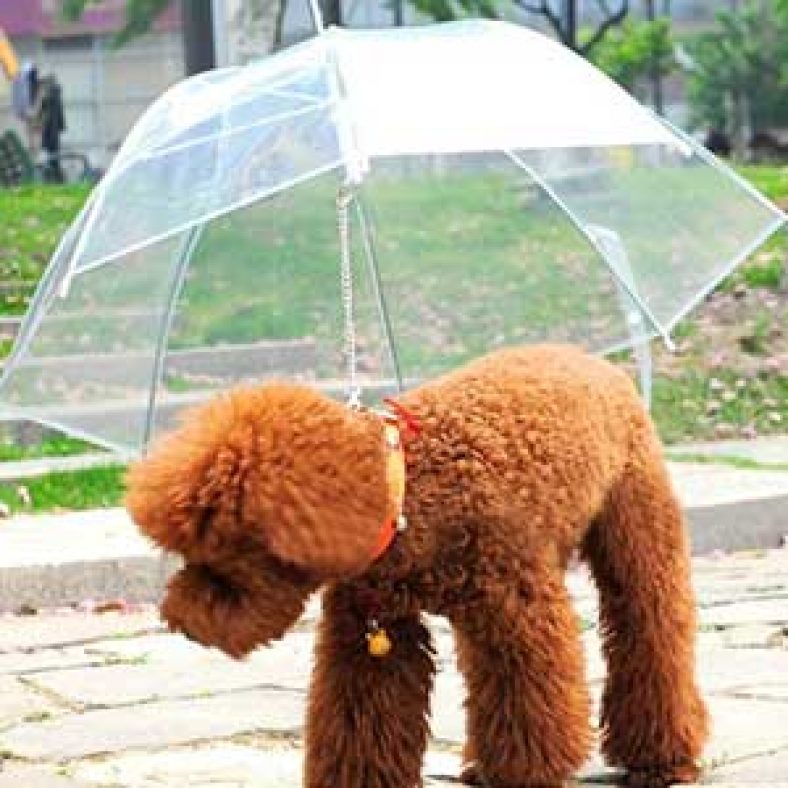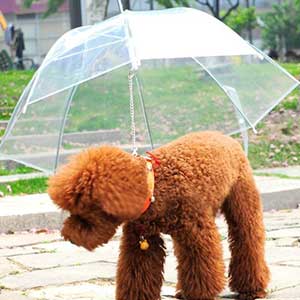 IN CONCLUSION
There is a wonderful variety of great Christmas gifts for dogs. Because you will be bonding with your best friend each time you have playtime, look for a gift that you know your dog will enjoy playing with and go ahead and have lots of fun together! Other items are practical gifts and will make yours and your dog's life much easier.
What more could you ask for?
Popular Posts: