Top 5 Best Wireless Dog Fences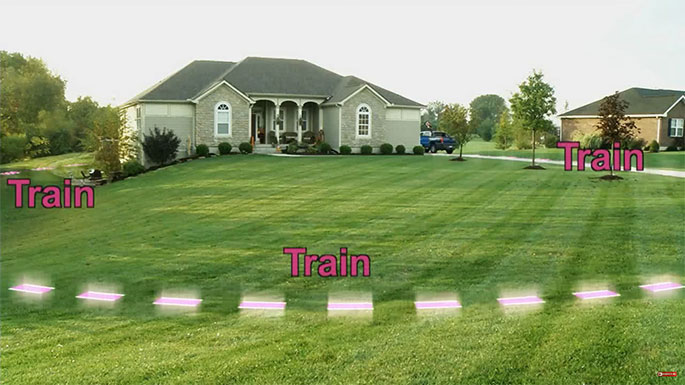 A wireless dog fence is not something that every dog owner wants to use. Nevertheless, sometimes there are dogs that you cannot contain with a traditional fence. You might have a homeowner's association that won't allow that, or you may live in a city that has some regulations on the fencing that you can put around your property. So wireless fences are a great option in these cases.
WHY DO YOU NEED THEM?
There are several reasons, why you may need it:
It gives freedom to your pet.
The system is easy to install. You don't have to bury anything
It is transportable.
It is a great learning tool for the dog.
HOW DOES IT WORK?
Instinctively, dogs can't stand to be in one place for a long time. They need to ramble, snuff everything, and play a lot. Wireless dog fence is an efficient way to set boundaries for your pet and keep the dog safe. The transmitter creates a wireless circular boundary. The radio signals from the transmitter are sent to the pet's collar so that when he is close to the boundary the collar vibrates. If the dog tries to cross the line, it gives an electric stimulation to attract the dog's attention. There are safer alternatives though, try reading this Halo collar review and see if it may be an option for you!
IS IT SAFE?
This question disturbs those who hesitate to buy or not the wireless dog fence. So, it more careful. Although many people concern about cruel, it is really efficient method of teaching the dog. Many trainers use this tool and recommend it to dog owners.
Modern collars are designed in such a way that they reduce the harm for the pet. They are created to be annoying for the dogs, not to harm them. Moreover, there are different levels of vibration – from three to fifteen depending on the type of system. You just need to choose the most appropriate fence for your dog and always start with the lowest correction level. Once the dog gets the reflex, you don't need to use other levels.
Let's take a look at the 5 best wireless dog fences.
1. PetSafe Stay&Play Wireless Fence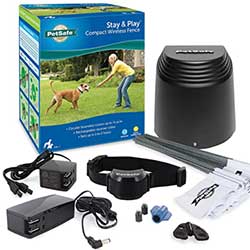 PetSafe Stay&Play Wireless Fence is a wireless receiver that goes in your home and it is not a lot bigger than a soda can, so it doesn't take up a lot of space.
There is the blue power light that comes on to show you that it is on. This electronic fence system comes with boundary flags and you have to put those in the ground so that your dog has a visual of the line where the correction is going to start.
These collars from PetSafe have two modes: one is beeping and one is an electronic shock. When your dog gets within a few meters out of a boundary line, the collar is going to make an audible beep first so that he knows he needs to turn around. PetSafe collars are really great and easy to use and to fit. The size of the collar can be from 6 to 28 inches. The collar has a rechargeable battery and it fits to small dogs of least five pounds of weight.
Pros
The dog fence wireless system has a boundary flags
There is a warning sound before the correction
Collars are easy to adjust
Cons
This model is one of the most expensive
The flags can be taken away by the dog
2. EliteField Dog Training Collar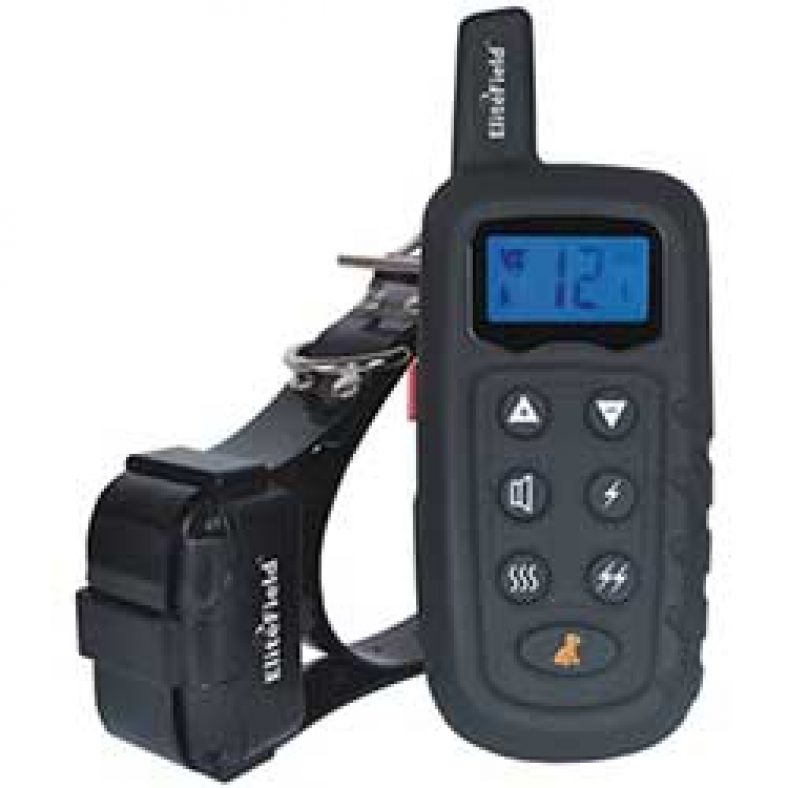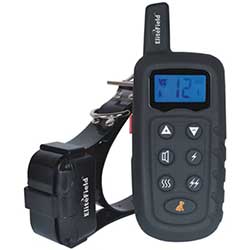 This is another type of electronic fence system. It comes with the plastic collar that buckles instead of the snap buckle like in the other collars from PetSafe. It is a little less convenient but not really a huge deal. And this one can fit in from 9 to 28 inches so it's a little bit bigger than PetSafe collars. There are two prongs that touch your dog's skin. The collar has an easy on and off button.
The biggest difference here is that you get this handheld device and this is rechargeable so you don't have to worry about batteries and when you turn it on you have the ability to make the beeping sound, a vibration and do the electronic shock of different levels There are 12 levels of stimulation. This electronic fence system can reach up to 660 yards.
Pros
Easy on and off button on the collar
The remote is rechargeable
This dog wireless fence is perfect for games in parks and big yards
Cons
One has to be watching and monitoring the dog all the time
The collar is made with plastic
The collar is created for big dogs only
3. PetSafe Wireless Pet Containment System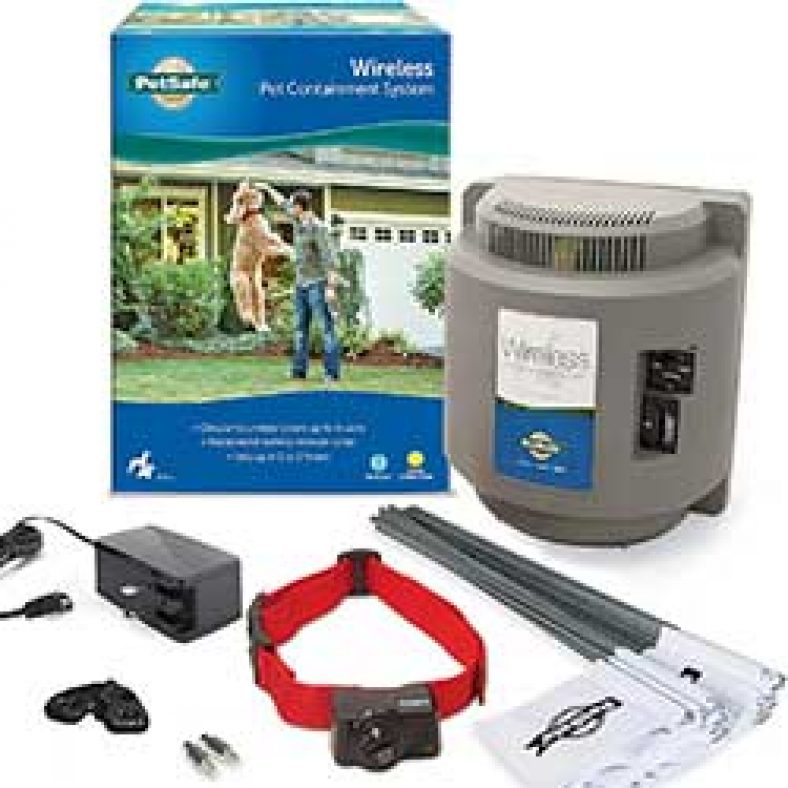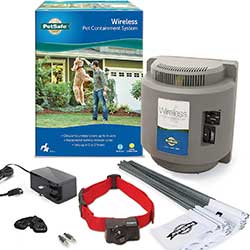 This wireless fence system has a radius from 5 to 90 feet in all directions and that's a complete circle. You can't customize it if you have something that you want to take out like a pool or a garden. The collar battery lasts for a month so you don't need to check it every day. The transmitters and receivers are waterproof, which is also great if you have a pond in the yard. There are 5 levels of electric stimulation.
Pros
Long-lasting battery
Waterproof transmitters and receivers
Cons
Just around area for play without the ability to reshape it.
4. Motorola Travel Fence Wireless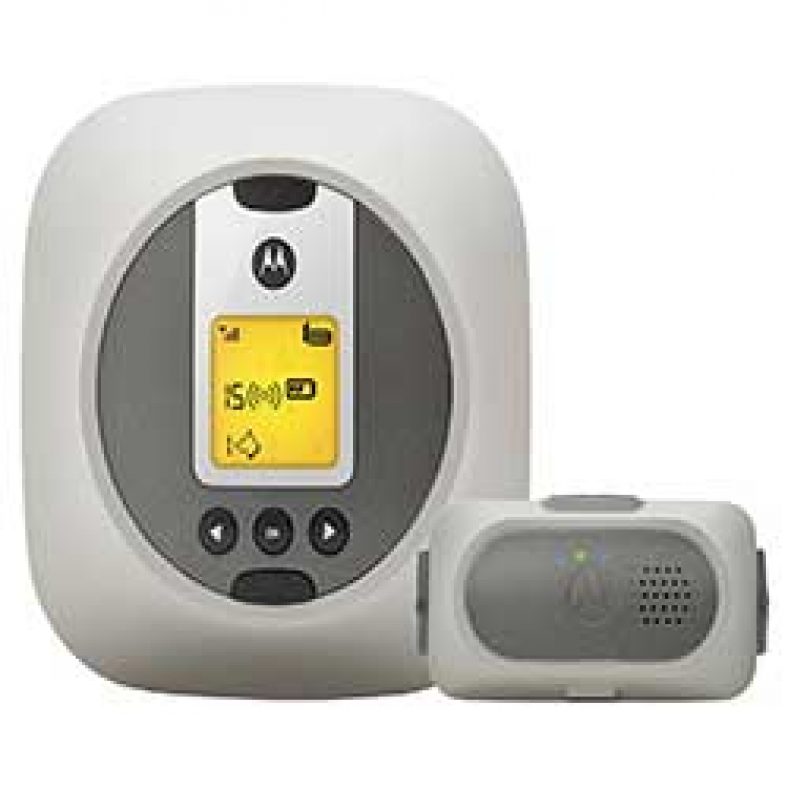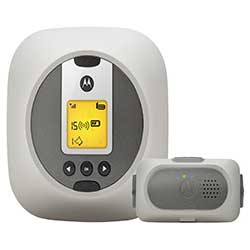 This one goes with a remote trainer. The great thing about this is that it is easy to travel with. It is completely wireless you got the remote in your hand to control your dog at all times. There are three training modes. You can actually communicate with your pet – push and record a message and play it through the collar. You can do a warning tone, a vibration and there are 15 levels of static correction. It has a rechargeable battery and it can work for 24 hours.
Pros
Perfect for trips
Completely wireless
Easy to control
Cons
Has too much correction levels
Bad option for long journeys as it needs to be charged every day
5. PetSafe Free to Roam Wireless Fence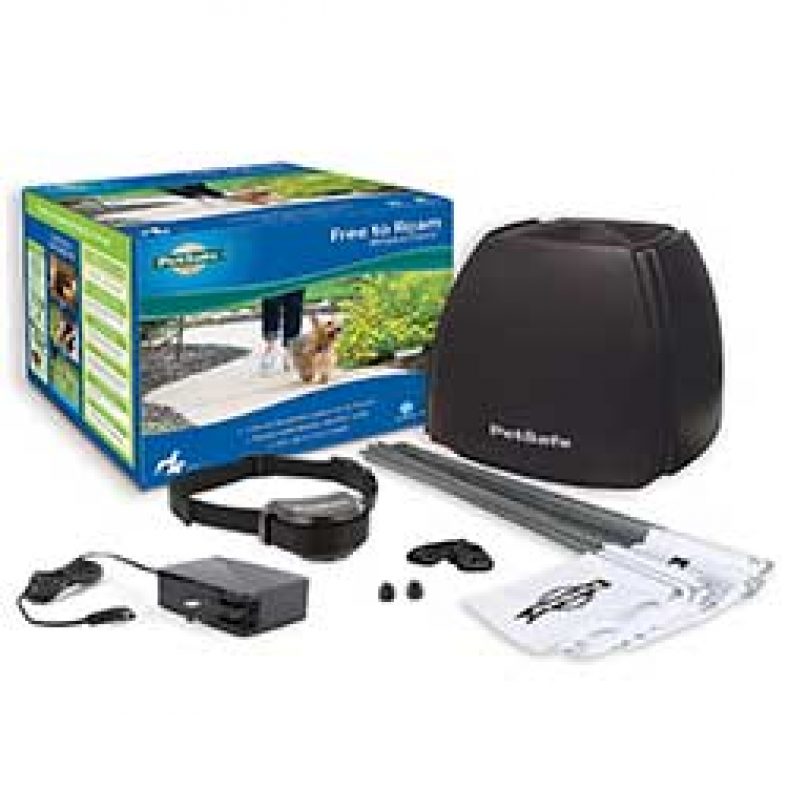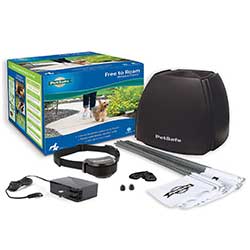 This model is created with rather training purposes. It helps to teach even the most disobedient dogs. The system has five deterring levels and a training mode that gives a warning sound to your dog when he is about to cross the boundary line. The collar is waterproof and can fit in even to the biggest dogs. But don't use it for small dogs as it can be harmful to their neck.
Pros
Ideal for training
Has a warning sound
Waterproof collar
Cons
Too heavy for little dogs
Conclusion
There is a great choice of wireless dog fences. Before buying one, you should decide, what kind of fence you need. Take into account such factors as dog's breed, age, and size. Besides, if you have a big yard you will need a system with a large radius and if you need it just for training purposes take a look at models with a remote trainer. But the most important advice is that your dog needs some time before getting used to the device so don't punish him to strict.