Things to Know Before Purchasing Dog Collars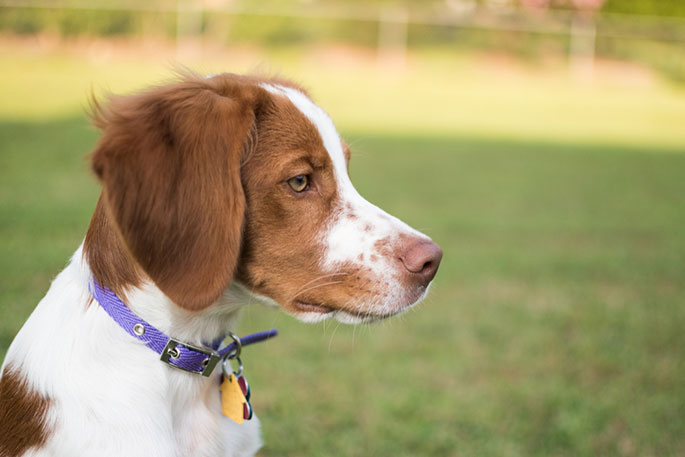 You will come across several kinds of dog collars when trying to get the ideal one for your dog. Perhaps your first consideration is that your dog will eventually grow out of its initial collar, hence needing a replacement. There are lots of things you should know before making your final choice, these may include the collar material, the size, width, and maintenance care for the collar.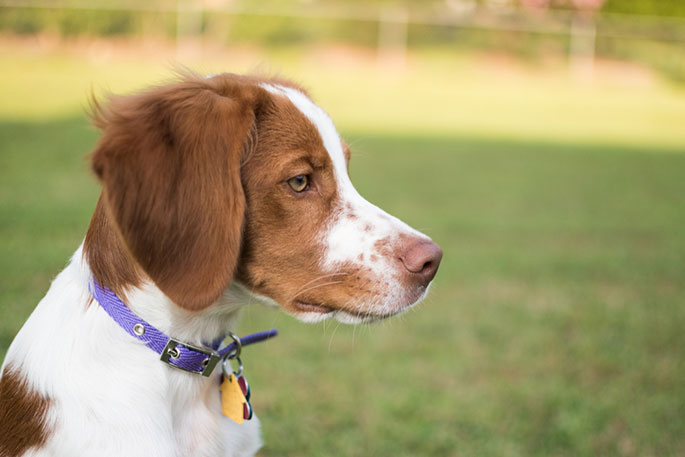 Read More:
Types of Dog Collar
Knowing about different types of dog collars is the most important thing. Experts recommend that you use a flat collar type for any type of dog because it helps the dog to adjust to a new collar easily. Flat collars come with adjustable lengths and can be easily fitted with the snap buckle which makes them the ideal collars for large dogs.
The breakaway dog collars are some other types of collars you may consider and these collars are designed to quickly undo when the dog is at risk of choking or some other hazards. Breakaway collars are most suitable for puppies who spend time outdoors or around the house with little or no supervision. A breakaway collar can become undone when not secured or when pulled excessively.
Special Collars Must be Used on Special Dog Breeds
Dogs that require specific collars must be kept under such collars. For instance, the Martingale collars and harnesses are designed for behavioral training and to provide support and control for dogs that cannot be controlled by regular collars hence it could be the ideal option for breeds like greyhounds, and slimmer heads. Similarly, the head collars should be given to headstrong puppies known to exhibit excess energy and strength. It is also recommended that you must avoid putting a muddy or wet collar on your dog to avoid skin irritation.
Dog Collar Materials
One other essential thing you need to know before getting a dog collar for your dog is that the collars come in different materials, making them different in several ways. Leather, nylon, and metallic chains are the commonest collar materials you can find around.
When it comes to maintenance, nylon dog collars are easier to clean; hence they are easier to maintain, but that does not make them the most durable or long-lasting collars around. You don't have to rely on a nylon collar for training your dog, but it is affordable and comfortable for small and larger dogs. Nylon collars are cheaper than other types of collars. Nylon collars can easily be wiped with mild soap and water and it dries quickly
When it comes to durability, leather collars win the battle hands down. It can be used to train the dog or take the walk on a stroll. It is quite comfortable for the dog, but cleaning can be a challenge because leather can absorb water and wouldn't dry quickly. If you plan on using a leather collar for the dog, you should have between 2 and 3 at least. The metallic chain collar is mostly for aesthetic appeal and it is often the most expensive of all types. Metallic collars can be metal encrusted on other materials, and it could be pure metal. The issue with metallic dog collars is that they can become rusty over some time, hence you need to replace them more frequently.
The Width Measurement Consideration
When choosing an appropriate collar for your dog, it is important to consider the collar width because it determines the surface pressure that your dog will feel, especially when you pull a leash. The larger the width of the collar, the larger the surface area. It is ideal to choose a collar with a larger surface area because the pressure applied during a pull will be evenly distributed, hence the collar will be more comfortable for the dog, during a walk.
If you are unsure of which collar width you should get for your dog, you should try and start with the standard 1.5" collar width or simply measure the circumference of the neck of the dog with a tape measure, when the dog is standing up. You want to ensure that the collar snugs to the neck but is not tight. Once you have the circumference measurement of the dog, you should be able to choose the appropriate collar.
Conclusion
You may want to keep in mind several other things when choosing the ideal collar for your dog. The fur type, for instance, is an important consideration. Dog hairs grow at different rates and the thicker the fur, the more extra space there should be between their hair and the bottom end of the neck. An adjustable collar will be the ideal option for dogs with thicker hair. Electronically-controlled collars may also be suitable if you don't want your dog to move away too far from home. The electronic collar sends signals such as a minor electrical shock that will force the dog to step back from the prohibited area.
Popular Post