5 Best VET Schools & Colleges In The World 2023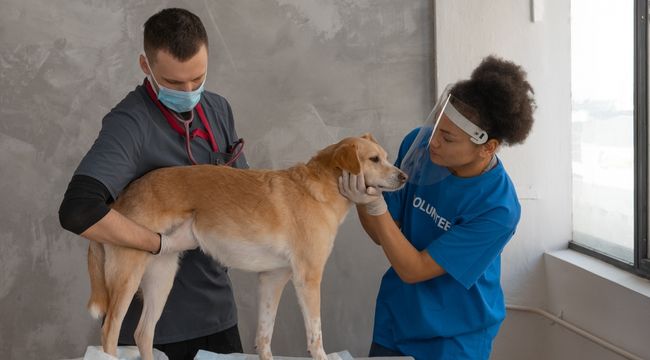 With more than 500,000 veterinarians in the world's major markets, it is not surprising that lots of students decide to enroll in VET schools and colleges. But it can be a tough decision and a tough choice to make. We have tried to make it easier for you by assessing the pros and cons of VET schools around the world.
The result of our assessment is a list of the best colleges you should consider when weighing up your options. Make sure you go through the list carefully, assess the pros and cons of each college, and make an informed decision.
Royal Veterinary College, University of London
The college offers undergraduate and postgraduate programs in veterinary science, biological sciences, and veterinary nursing. This includes Clinical Training Scholarships. The Royal Veterinary College is famous for its advanced research capabilities. It has made several important breakthroughs in researching and improving animal health and welfare. It continues to be a leader in the veterinary and biological sciences.
The college offers several events a year for interested applicants. They are given the opportunity to visit college campuses and assess their facilities.
Faculty of Veterinary Medicine, Utrecht University
The veterinary education program recently celebrated its 200th anniversary. The Faculty of Veterinary Medicine is one of the best and most respected post-academic courses in veterinary medicine. It focuses on education, research, and patient care. The faculty boasts the state-of-the-art Central Laboratory Animal Research Facility.
The University welcomes international students, organizing various events for them to assess the facilities and course, as well as use opportunities to talk to tutors and current students. Students also get to choose electives, clinical teaching courses, and research placements.
During your application process, you might need to translate some of your documents. In case you do, you should do all it takes to ensure the highest possible quality of translation.
Make sure you go through detailed, and fact-based Is Accurate reviews to identify a reliable and trustworthy translation company with a proven track record of impeccable translation. Click here if you require fast, accurate, and affordable translation services for more than 65 languages.
College of Veterinary Medicine, Cornell University
In 2022, the College of Veterinary Medicine of Cornell University launched a certificate program in Veterinary Business and Management. The program offers students a chance to get academic training in business and management.
The new program includes 8 elective courses in 6 areas. Once applicants are able to meet the course requirements, they can complete a capstone course, during which they can participate in real-world veterinary project activities.
Those who attend the course complete it with a report and a presentation. They are also expected to come up with an ePortfolio to demonstrate their strengths to prospective employers.
Sydney School of Veterinary Science, University of Sydney
The Sydney School of Veterinary Science of the University of Sydney is a leader in veterinary education, research, and animal science. Its courses are designed to improve the welfare and health of animals. The university offers courses led by world-class scientists who enjoy international recognition and popularity.
The university also boasts cutting-edge research facilities. Local researchers have made many scientific breakthroughs in advancing animal health, tackling infectious diseases, and bolstering biosecurity and wildlife preservation.
When you start your college studies, you should expect a large number of college assignments, term papers, essays, and many more. You might wonder, 'what is the best essay writing service I can use to meet my deadlines?' Reliable and objective assessments of the pros and cons of online writing services will help you find reliable companies that guarantee top-notch quality, timely delivery, and reasonable rates.
College of Veterinary Medicine, Ohio State University
The College of Veterinary Medicine strives to be a model of comprehensive education in veterinary medicine. It aims to advance innovation and collaboration in veterinary education, research, and animal care.
The college offers a leading program that ranks 6th in the 2020 Quacquarelli Symonds (QS) rankings. The learning environment is inclusive, and it welcomes and supports diversity at all levels. The curriculum is designed to give students hands-on experience. Its facilities include a huge lab, skills labs, communications rooms, and an amazing and state-of-the-art 3D printing facility.
Final Thoughts
Studying veterinary medicine is a worthwhile effort, especially if you love animals. Luckily, there are several outstanding educational institutions providing advanced programs. All you need to do is find one that matches your skills, interests, and aspirations best.
Take advantage of our list and choose one of the recommended colleges to enjoy a great learning experience.
Author Bio:
Andrew Mazur is a renowned writer, popular blogger, and student coach. He has been advising hundreds of students about the best schools and colleges in a wide range of subjects. College students love his reviews and post for their accessible substance, sharp observations, and easy-to-follow tips.
Read More: