Things to Consider When Choosing a Vet for Your Pet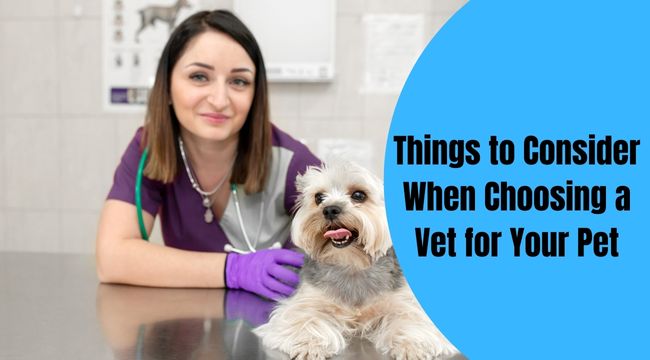 The global vet pharmaceuticals market was valued at $21.98 billion in 2021. By 2022, the market reached a value of $23.99 billion. It's evident that this market will continue to grow in the coming years. Another market that will see similar growth is the veterinary services market.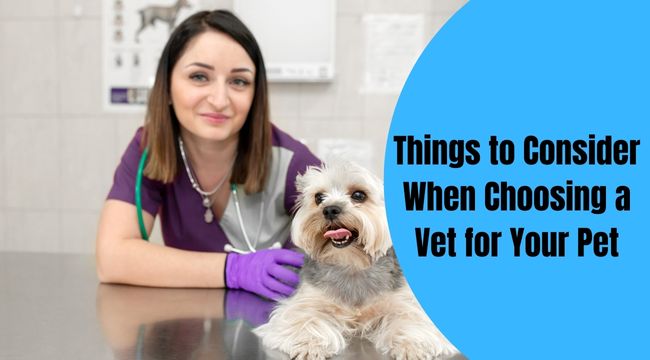 The veterinary services market was valued at $86 billion in 2021. By 2030, it's estimated to grow at a CAGR of 6.7%. Given how profitable this market is, many people are turning to this profession. That means this service industry is flooded with vets from all sorts of backgrounds at present. Of course, not all of them are equally qualified.
Thus, when looking for a good vet for your pet, there are several factors to consider. Let's take a look at some of the more crucial ones.
Look for Reviews from Other Pet Parents
When choosing a new vet, look for reviews from other pet parents. Reviews can give you an idea of what to expect from the clinic and its staff. Reviews are available on the veterinarian's website, social media pages, and other review sites.
You can also ask your friends and family for recommendations. They may have had positive experiences with local vets that they'll be happy to share with you.
A vet clinic's reputation is important when deciding where your pet will receive care. Vet clinics that have established themselves over time tend to be good at treating animals that come in for medical issues or routine care visits. These clinics and vets have learned from past patients' needs under different circumstances and have honed their veterinary practices.
Make Sure the Clinic Uses Up-to-Date Technology
As veterinary technology advances, there are many benefits to using it. Modern equipment, such as digital x-rays and ultrasound machines, can save time and money by speeding up the diagnosis of various conditions. Treatment options have also expanded thanks to new technologies like laser surgery and pain-free injectable anesthesia.
In addition to helping your pet receive faster treatment, these tools can also help you stay in better contact with your veterinarian during their care.
Look for clinics or pet care centers that use specific veterinarian software that ensures online appointment booking as one of its key features. Such software can also handle the medical records of your pet. This makes the overall process more efficient for the clinic and less troublesome for you and your pet.
Vet Techs and Assistants Can Make a Big Difference
As you decide which vet to choose for your pet, it's important to consider the role of the staff. Vet techs and assistants have extensive training in treating animals and handling them safely. They can also help keep your pet comfortable during routine exams, procedures, and check-ups by distracting them with toys or treats if necessary.
In addition to providing medical care, they often assist with paperwork and answering questions from clients. In some practices, the vet techs and assistants will be able to conduct physical exams on their own. In most cases, however, they only do so when directed by a veterinarian who is present at all times during patient visits.
Offers a Variety of Services
You should look for an animal hospital that offers a variety of services. A good vet clinic will be able to provide the services your pet needs, including physical examinations and lab work, diagnostic testing, surgery, and emergency care. Look for one with the equipment needed for all these services and a staff that can manage them.
Make Sure Your Vet Has the Right Credentials and Experience
You should make sure that your vet has the right credentials and experience. Your pet's veterinarian should be board certified in veterinary medicine or surgery. This means that the vet has gone through rigorous training to become an expert in their field, passing a written exam and taking continuing education courses every year for at least 12 years.
The ideal veterinarian would also have received an undergraduate degree from a four-year university with a major in biology, zoology, or other related science fields. They must also graduate from an accredited veterinary medicine school and have spent two years practicing under supervision (also known as an internship).
Experience is also important in this case. Experienced vets are more capable of dealing with complex health issues. They don't just rely on bookish knowledge but also use their experience to deal with such critical cases. Such vets are ideal when your pet is suffering from rare diseases or health problems.
The veterinary services market is set to reach a value of $160 billion by 2030. That means more people will take up this profession as their full-time job. Therefore, you will have to be cautious about this service and choose your vet carefully. That's because not all vets will have the required qualifications to deal with your pet's illness or injury.
Your pet's life is at the hands of vets once you take them to their clinics. Thus, you must ensure that your vet and their clinic have all these qualities and qualifications before taking your pet to them.