5 Excellent Pet-Related Business Ideas for Animal Lovers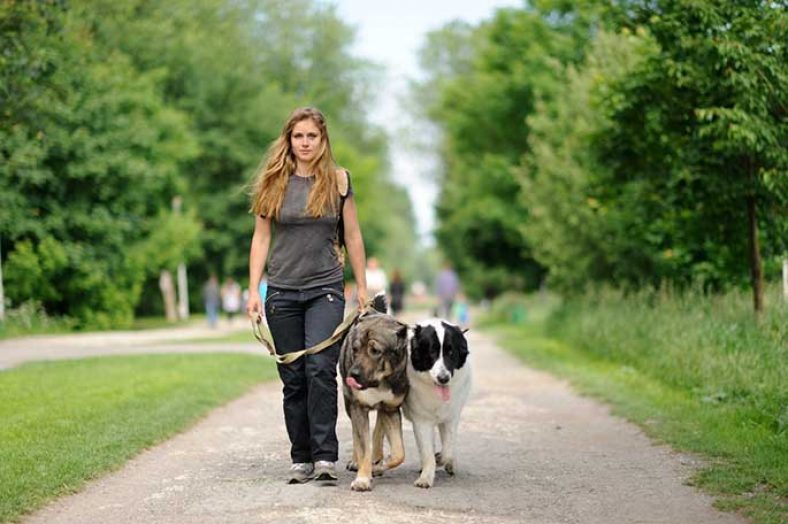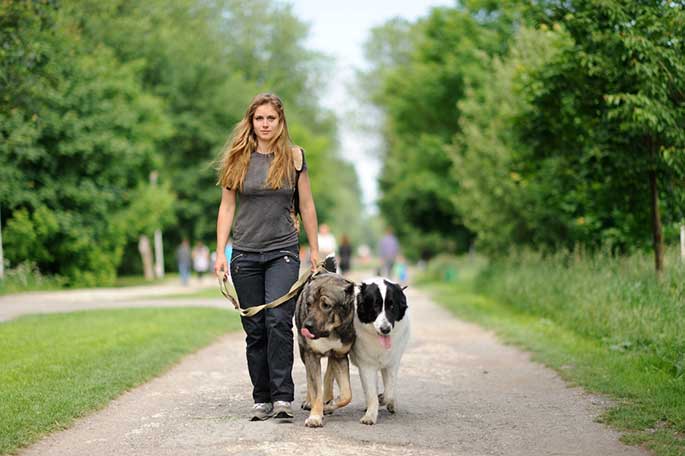 So, you want to start a business that has something to do with pets. Right now, more and more people are adopting or buying puppies, kittens, and other animals for pets. The millennial generation is especially attached to their four-legged animal companions, so much so that they will buy a house with a yard for their dogs. One can clearly see how lucrative the pet industry is. If you want to start a pet-related business, here are five business ideas to get you started.
Read More:
Dog Walking and Pet Sitting
This one doesn't require much capital to start. You'll need to have a network of pet owners to be your customers, but once you have that, dog walking and pet sitting businesses can be a hit, especially in urban areas where most people are busy at work.
However, walking a dog or pet sitting is not as easy as it sounds. Animals are still animals, so they can misbehave or act out. That's why it's important to be able to read their body language and understand their behaviors.
If you're planning to set up your own dog walking and pet sitting business, it may help to work for a company in this field so you can gain knowledge and experience. Later, you can launch a website for your business to make it easy for clients to reach you and know more about your services.
Pet Treats and Supplies
If you want to offer products instead of services, you can try opening your own pet treats and supplies shop. Opening a physical shop can be expensive, so it may be smart to launch an online pet store first if you lack the funds for a brick-and-mortar. You'll still need to shell out some cash to open your online shop, but it won't cost as much.
While you may not need to rent a place for your online store, you will need a storage facility to keep all your products. The size of the facility depends on the scale of your business. It's also important to look into pet product suppliers and manufacturers. Of course, you will also need a website to run your online business, but you can join a marketplace and sell your products there, too.
Want less hassle? Try a dropshipping pet business. Dropshipping means you won't need to keep products or even take care of delivering them to the customer. The manufacturer will do everything for you, from production to fulfillment. Your role is to promote your products, process orders and payments, and cater to customers.
Pet Photography
Got a skill for snapping stunning photos? Why not try your hand at your own pet photography business? More and more pet owners are seeing the joy of getting their pets professionally photographed, especially for special occasions.
This type of business won't need much in preparation if you already have your own photography equipment. You can make a photography page on social media as your shop. Your main challenge is to find clients. Prepare a portfolio of your work to show to clients and convince them you can take awesome photos of their pets.
Homemade Pet Food
They say pets are the new children, so it shouldn't come as a surprise that owners are willing to pay more to ensure the best for their fur babies, especially when it comes to food. If you've got a knack for cooking, you might as well try starting your own homemade pet food business. There are tons of healthy pet food recipes on the internet that you can use. Or you can create your own.
Homemade pet foods are increasingly becoming more popular because pet owners perceive them to be healthier and better for their animal companions. These foods are freshly made from real ingredients, which one can clearly see with their own eyes. It's easy to believe in the superiority of homemade pet food, especially if it's created by a trusted seller.
Pet Daycare
Nowadays, pet daycares are becoming more popular among busy pet owners, and especially those who constantly worry about leaving their animal companions alone at home. This type of business can be a hit, but it requires a bigger capital and more preparation. For one, you will need a spacious facility to accommodate the animals you're taking in.
If you're planning to start a dog daycare, you will need a huge grassy yard where the canines can freely run and play. Then, you will also need staff to look after the pets. Trouble can happen when dogs gather in groups, so they will need to be watched at all times.
The facilities will need to be outfitted with gates or cages to separate animals. You will need supplies, like food bowls, water bowls, pet treats and food, toys, and cleaning products. These are only some of the things you need to consider when opening a dog daycare.
Takeaways
Starting a pet-related business is an excellent way to combine your love for animals and make money. For one, you're doing something that you're passionate about, so it's easier to commit and work hard for your business. The pet industry is also incredibly profitable, with more and more people raising animal companions.
Like any business, there will be challenges and considerations when starting a pet-related store or service. That said, it's vital to keep these tips in mind to successfully launch your business:
Create a detailed plan that clearly states your goals, mission and vision, strategies, and everything else. A plan will give direction to your business and help mitigate the risks. You'll also want to outline the plans for how your business will operate and be managed through an LLC operating agreement.
Find your niche and market. You can increase the chances of success by determining your target niche and market beforehand. Doing this can also help you tailor your marketing campaigns to appeal to your targeted audience.
Don't quit your day job to run your business. It takes time for a business to be successful. In the meantime, your day job can help pay the bills and put food on the table.
Market your business and products. Promoting your business is vital to gain new customers. You should start doing this even before the launch of your online store. Use social media to reach your target audience.
Many businesses fail, but plenty of them succeed, too. It takes more than just hard work to establish your business. You also need a solid plan, intelligent strategy, and strong work ethic to be on top.