Understanding Your Pet's Body Language: An Essential Guide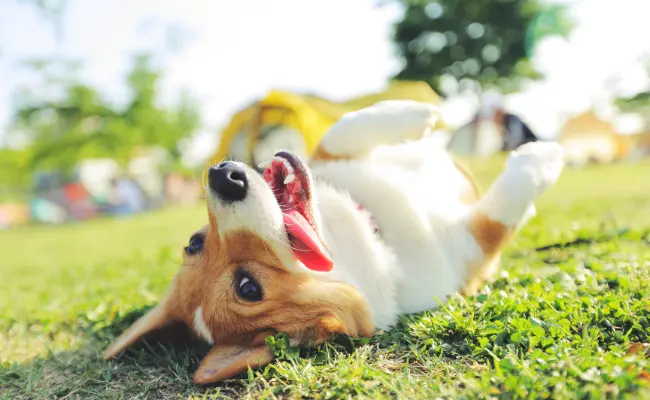 Pets are an important part of many people's lives, offering unconditional love and companionship. However, one of the challenges of having a pet is understanding their body language cues. By learning these cues, you can strengthen the bond with your furry friend, ensuring a happy and healthy relationship. In this guide, we'll explore various pet body language cues and learn how to communicate more effectively with your pet.
1. The Tail-Tale Signs
Tails are one of the most expressive parts of a pet's body. While every pet is unique in how they use their tail, there are some general similarities across different species. Here are some common tail movements and their meanings:
Wagging: Dogs are known for wagging their tails to show happiness, but it can also be a sign of nervousness or submission, depending on the speed and height of the wag. Cats, on the other hand, may wag their tail when they are annoyed, agitated, or in a playful mood.
Raised: A raised tail usually indicates alertness or excitement. Cats raising their tails high while arching their back can mean they are friendly and open to interaction. However, a straight-up tail on dogs could signal dominance or aggression.
Tucked: Pets usually tuck their tail between their legs when they're scared or submissive. In both dogs and cats, this is an indication of vulnerability.
2. Eye Contact and Expressions
Our pets do not have the same spectrum of facial expressions as humans, but they convey emotions through their eyes. Here are some common eye-related cues:
Direct eye contact: In dogs, sustained eye contact could be a sign of aggression or dominance, while for cats, it is a sign of trust and affection. Avoid staring down a dog you don't know well.
Looking away: Dogs may look away as a sign of submission, while cats often do this when they're disinterested or mildly annoyed.
Dilated pupils: Enlarged pupils can be a sign of excitement, fear, or aggression in both dogs and cats. Observing their overall body language will help determine which emotion they are experiencing.
3. Health Indicators
Occasionally, pets may exhibit unusual behaviors that could indicate an underlying health issue or stress. For example, if you notice your pet is experiencing dog chattering teeth, it could be a sign of dental issues, anxiety, or even a neurological problem. Differences in their sleeping or eating habits can also indicate health issues. It's crucial to monitor your pet's unique behaviors and consult your veterinarian if you notice any unusual patterns or changes in their habits.
4. Posture and Position
Pets use body posture to convey different emotions. Here's what to look for:
Relaxed: A relaxed pet will evenly distribute their weight and have a neutral tail and ear position. This is the ideal state for interactions and playtime.
Alert: An alert pet will usually have an erect posture, raised ears, and eyes focused on the source of interest. This may not always be a bad thing, but it's important to remain cautious around an alert animal, especially if you don't know them.
Defensive: Pets displaying a defensive posture will typically lower their head, lay their ears flat, tuck their tail, and show their teeth. This is usually a sign that they are scared, and they may lash out if they feel threatened.
5. Vocalizations
Understanding your pet's sounds is another vital part of their communication. Some common vocalizations include:
Barking/Meowing: Both dogs and cats use these vocalizations to get your attention, express hunger, or signal distress. However, excessive vocalization can indicate distress, boredom, or even illness.
Growling/Hissing: Both species use these sounds as a warning. If your pet is growling or hissing, it's important to give them space and figure out the cause of their distress.
Purring/Whining: Cats purr to express relaxation or sometimes discomfort, while dogs whine to express discomfort, fear, or attention-seeking. It's important to monitor the context to understand the underlying message.
6. Ears and Whisker Position
Ears and whiskers are also essential indicators of your pet's emotions. Notable cues include:
Ears forward: Both dogs and cats with ears forward are attentive and interested in their environment.
Ears flat: Flattened ears usually indicate fear, aggression, or submission in both species. In cats, whiskers pointing forward could indicate curiosity, while whiskers pulled back suggest anxiety or fear.
7. Other Physical Cues
Some additional miscellaneous cues to be aware of:
Exposing belly: This could be a sign of trust and submission in dogs, while for cats, it can be both a sign of trust and a defensive posture. Observe their overall body language to determine their intent.
Pacing: Pacing is a common sign of anxiety, boredom, or discomfort in both dogs and cats.
Conclusion
Understanding your pet's body language is vital for a healthy and happy relationship. By monitoring your furry friend's tail, eyes, posture, vocalizations, ears, and other physical cues, you can become an expert in their communication. Remember that every pet is unique, and it's crucial to observe their individual behaviors to decode their messages effectively. The more time you spend with your pet, the better you will understand their language, leading to a stronger bond and a happier life together.