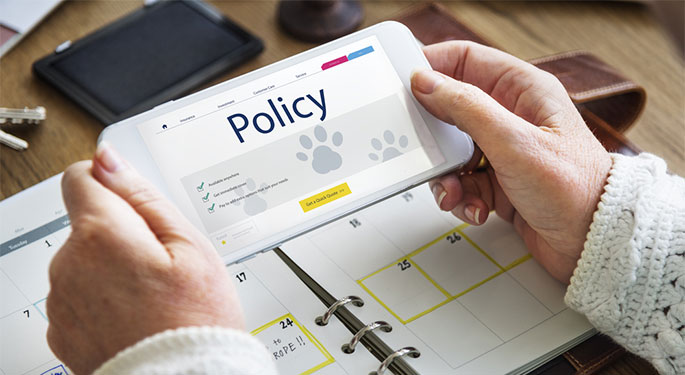 PetDogPlanet.com is an Amazon Associate, and we earn from qualifying purchases.
Have you thought about whether or not you should invest in a pet insurance policy for your furry companion? Well, you are definitely doing a good thing by weighing the pros and cons of insurance for pets. To help you make the decision that is best for you and your pets, we've compiled a short list of some of the top reasons to shop for insurance for dogs or even cat insurance.
Emergency Veterinary Bills Can Be Costly
Let's say that your pet is involved in an accident or ends up coming down with an illness suddenly. Those emergencies can cost you quite a bit of money, but with insurance in place, you can rest assured that you will have the cover that you need to avoid breaking the bank. Like health insurance for humans, pet insurance can be extremely valuable, as it can be there when you need it most to help you afford the care that your pet desperately needs right away.
It Can Help You Afford Regular Trips to the Vet
In addition to helping you afford emergency veterinary care whenever your pet needs it, an insurance policy can also help you afford preventive care as well. This can make taking your pet to the veterinarian for checkups easier on your wallet. And it can also give you peace of mind, knowing that you are taking active steps towards tracking your pet's health so that you can take action right away if a problem arises.
You Won't Have to Skimp on Quality Veterinary Care
A number of pet insurance providers give you the flexibility to choose the policy that is right for you and your pet. Therefore, you don't have to worry about skimping on the quality care that your pet needs to thrive.  Everypaw provides 24-hour access to veterinarian nurses over the phone or via online chat, so you can rest easy knowing that help is only a phone call away should you require it.
Last update on 2023-12-10 / Affiliate links / Images from Amazon Product Advertising API
Veterinary Costs Are Expected to Increase
The cost of veterinary care is expected to increase in the coming years, so taking care of your companion will only get pricier with time. By investing in a comprehensive insurance policy for your pet today, you can rest assured that you will have the help necessary to pay veterinary bills in the future. Whether your pet ends up needing expensive diagnostic tests, medications, or treatments, your insurance will be there to support you financially.
As you can see, there are so many great reasons to get insurance for your pet's health. When you are ready, take your time to research the many providers that are available, as well as the specific plans that offered and what they cover. Once you find the appropriate insurance policy for your pet, you will be able to rest easier.