6 Things Dog Owners Should Consider When Purchasing a New House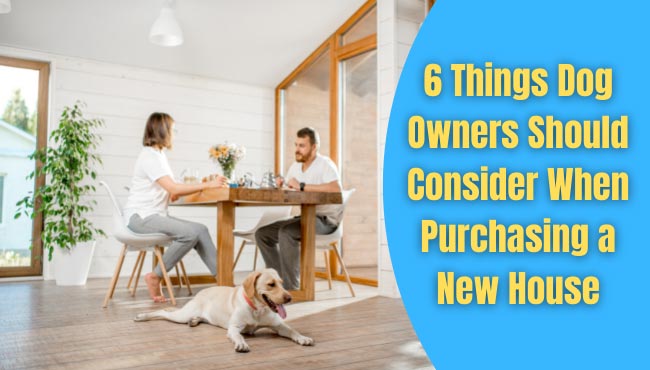 When looking to buy a new property, it goes without saying that you need to consider the needs of you and your loved ones, including your pets. In this read, we are going to delve into the most important things you should consider when looking to buy a new home with an online estate agent and are a dog owner.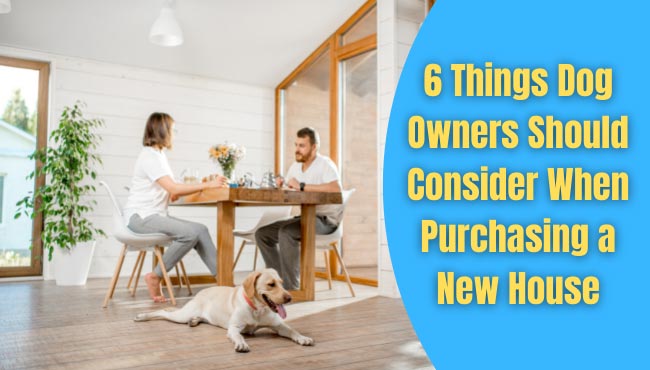 Read More:
1. Does the Property Make Sense For Your Pet?
If you own a German Shepherd, for example, you will require a property with vast space, but this is not the only factor to keep in mind. If the dog is older or has difficulty walking, a house with a lot of steps will only be challenging for them. Perhaps you own a rescue dog that doesn't like kids. In such a case, a property backing onto a school will be problematic.
2. Is the Garden Safe for the Dog?
Most people like the idea of a large garden, but if you are a dog owner, you will want to consider its degree of safety for your canine friend. For instance, is there a secure fence to prevent the pet from straying? This is especially important when you have just relocated, as the dog will not know the area.
If you're moving into a plat with a communal garden, this can be even more challenging to fix compared to a detached property.
3. Where's the Nearest Park?
Even with a big backyard, you will want a pet-friendly route when walking your dog. A park within walking distance is ideal as it will provide the necessary stimulation for your canine friend.
4. How Busy are the Roads?
If you reside near the main road with regular traffic, the environment can be noisy and smelly for your pet, particularly when you take them on a walk.
These are some of the most important factors to consider when looking for a house suitable for your dog as well.
5. Is it Safe for Pets to Roam Around the Neighborhood?
When it comes to dogs, selecting a nice place for walks is essential. This could imply living near a park, dog run, path, or other green areas. Even if your dog doesn't mind the travel, consider the sidewalk condition for daily restroom walks.
"You want to find an area where you're comfortable walking," Ference adds. "In winter climates, that also requires sidewalks, else you're forced walking in the street, which is really dangerous, or trudging through snow, which is exhausting."
Choose a position that is not directly on a busy road or highway, as car traffic is a hazard. Pet owners should consider the nearby wildlife as well. In certain locations, being adjacent to a green environment means being closer to coyotes and foxes, which can be pet predators.
6. Is there a Pet-Friendly Floor in the House?
Pet-friendly flooring is a significant concern. Debbie Gartner, a flooring specialist, favors solid hardwood because it can be repaired when scratched, and she recommends shopping for very light or very dark wood and triple-sealing it with high-grade polyurethane (use a water-based poly for light floors and oil-based for dark).
If you're going to put in new flooring, choose salvaged or distressed wood, where the scratches will merely add to the charm. Poured concrete, tile, luxury vinyl, and laminate are some other outstanding flooring options.
So, what isn't so great? Carpet on the floor. "Carpeting is not good for resale value," Ference argues. Cats will claw it, and dogs will track mud and dirt on it. The carpet also absorbs odors from spills and stains easily and gathers pet hair. If you want something softer underfoot for your dog or cat (or, hey, human family members), choose an area or throw rug that can be washed or replaced.
Conclusion
If you're in the market for a new home, be sure to keep your furry roommates in mind. Consider the above things to find a place that will be comfortable and accommodating for both you and your pets. And if you already own a home, it might be time to consider how pet-friendly it is. Your four-legged friends will thank you!