How To Keep Your Cat Happy When You're Out With Interactive Cat Toys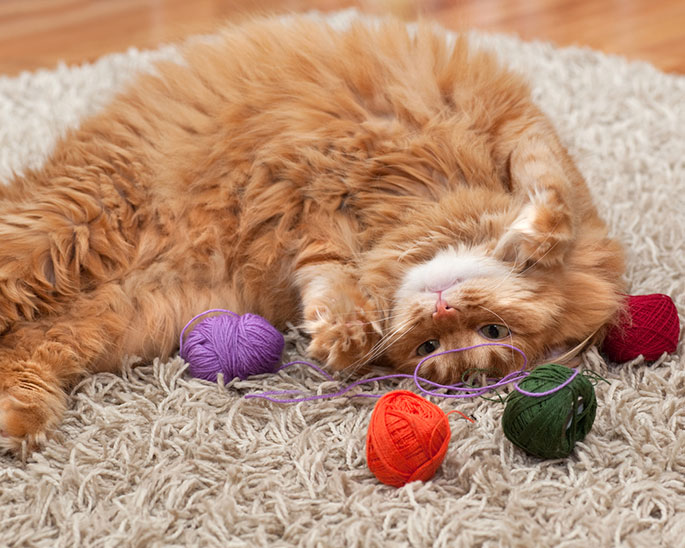 Many cat owners worry about their pets when they have to leave them alone for longer periods of time. This might be due to busy schedules or working long hours.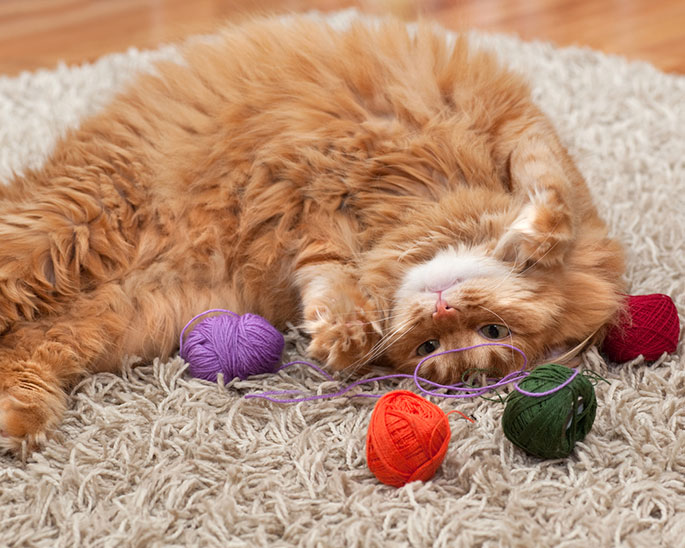 When cats are lonely or bored they can become destructive or even depressed.
By their nature, cats like to play and interact with the world around them. But the good news is that cat moms and dads don't need to worry anymore about their precious fur babies being bored when home alone.
That is because of interactive cat toys which are fun for cats and can provide them with hours of entertainment and brain stimulation.
Gone are the days of boring toys that are tossed aside after only a few minutes of playtime. New toys on the market that are interesting and interactive are designed to keep cats occupied and busy.
There are many interactive cats toys on the market to choose from, and some factors should be considered when choosing which toy is right for your pet. A cat's age, size, temperament, and personality should all be considered when selecting which toy to buy.
There is a lot of product for your cat to choose from and to know more information on how to take care of your cat with great Cat Products.
Here are our top picks:
1. Interactive Ball Track Tower Cat Toy
One popular option for cats of all ages is the Interactive Ball Track Tower Cat Toy. This fun product is sure to keep your feline happy and stimulated for hours, whether you are at home or away for the day.
This engaging toy comes with three brightly colored balls that securely spin across the tracks encouraging your cat to chase and play. This toy is perfect for smaller spaces like apartments because it does not take up much room and isn't electric, requiring no batteries or wall outlets.
Another benefit of this toy is that it is made of eco-friendly materials that are non-toxic to your pets.
You can rest assured that your cat or kitten is totally safe using this toy, not to mention, it is great for multi-cat households since more than one cat can play at a time.
The Tower comes in three color options: green, pink, and orange. This toy has numerous positive reviews with customers saying that their cats love the toy and it was simple for the cats to figure out how to use on their own.
2. Interactive Motion Activated Mouse Toy
Another great option for busy cat parents is the Interactive Motion Activated Mouse Toy. This toy provides long-lasting playtime for both cats and kittens, young and old. Since cats are fierce hunters by nature, it makes sense they are attracted to moving objects such as fuzzy little mice.
While traditional mouse toys need to be thrown, this one completely operates on its own, making it the perfect option for cats when their owners cannot be at home to play with them. The cat toy is motion activated so it will begin moving after your cat's softest touch.
This is a great way to motivate your cat to get enough daily exercise through fun and interactive play. This toy can be used as a motivator for older or overweight cats who might need that extra push to get going during playtime.
After the second touch, the mouse will stop, encouraging cats to keep playing in order to get it going again and again. This toy even features a sound chip which makes it sound like a real mouse, adding to the excitement of the hunt for your feline friend.
3. Electric Flutter Rotating Butterfly Cat Teaser Toy
For those on a budget, the Electric Flutter Rotating Butterfly Cat Teaser Toy offers a fun and interactive cat toy at an affordable price point.
This toy takes batteries and is great for small spaces as it does not require a lot of space. This adorable butterfly toy flutters and flies around unpredictably, driving your cat crazy and encouraging them to play and be active.
This toy triggers their hunting instinct and allows them to satisfy their nature all while having fun at the same time. The toy features a one-touch button to start the butterfly moving and keeps cats guessing time and time again.
Situated on a broad plastic base, it is stable and sturdy, so cats can be left to play alone with no worry about safety.
The product additionally comes with two butterfly replacements in case cats get a little too excited during their playtime.
Many reviewers say that their cats love the toy and will spend hours playing, but some say that one drawback is that it has no auto-shutoff feature which might be helpful.
Read More: Best Wet Cat Food For Older Cats
4. Catit Senses 2.0 Digger For Cats
Yet another option for interactive cat toys is the Catit Senses 2.0 Digger for Cats. This toy combines treats and meal time with play, by catering to cats' natural instincts in the wild.
This unique product features multiple small tubes that stimulate natural pawing behavior, providing mental exercise and fun.
The toy can be used with a cat's regular kibble or special treats. One great thing about this toy is that it activates many of your cat's senses including touch, sight, smell, and taste.
Catit is a good idea to fill the toy before leaving the house, ensuring your furry friend will be busy and stimulated all while getting a meal or tasty treat. The tubes have rounded ends for safety and are removable for easy cleaning.
The Digger is one of the best cat toys for felines who have a large appetite or eat their food too quickly. This toy will slow them down and make them work for their food. This can lead to a happier and healthier cat in the long run.
Once cats get used to the toy, the tubes can be changed to make it more difficult for them to access their food, providing them with a fun challenge. It is also important to note that this product is compatible with other Catit Senses toys and products.
The Conclusion
With so many different cat toys on the market, there is sure to be a good option out there for all cat owners.
Some toys require no batteries, perfect for those who want to keep things simple, while others are more complicated. Some owners may want to try both types of toys and see which their cat prefers.
Whether your cat is a young kitten or a lazy senior citizen, there is bound to be an interactive toy that excites them and motivates them to play even when you are away from home.
As a pet owner, it is reassuring to know that your cat is having fun and getting in some exercise while you are away.
Author Bio:
Emily is an animal lover and a content writer at PetCaveCo.com. She has a passion for writing about pet care & health. Through her writing, she is spreading awareness on how people can live better happier lives with their pets. Till now she has adopted 3 stray cats & always encourages people to adopt animals from shelter homes.