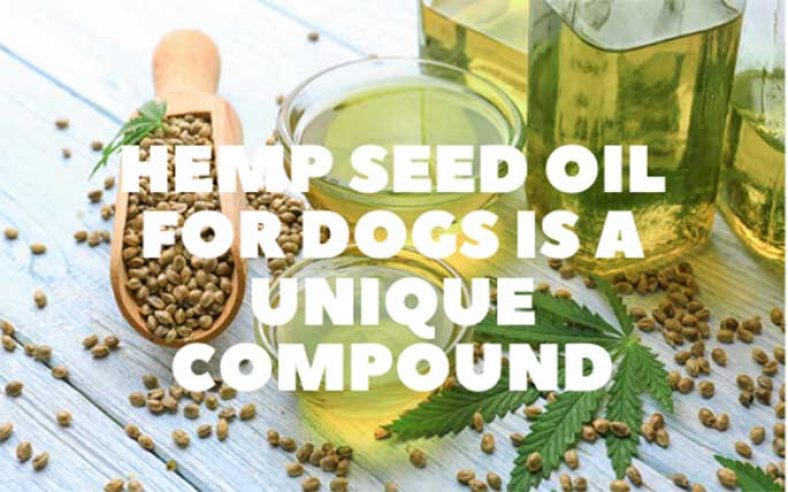 PetDogPlanet.com is an Amazon Associate, and we earn from qualifying purchases.
CBD oil is becoming a widely known compound with increasing popularity for people and even more so with their pets. Lesser known but potentially as beneficial is hemp seed oil derived from the seeds of the hemp plant. It's a natural way of improving a dog's wellness through a multitude of nutrients, antioxidants, fiber, and proteins that support overall health.
With more research on the benefits of cannabis, cannabis-based products are getting noticed more in studies. Their products are ever-expanding in the commercial market not only for human consumption but for animals, particularly dogs. When pet parents find what they believe to be a safe, natural alternative to their own health symptoms, they want to incorporate the same benefit to their furbabies.
Both CBD and hemp seed oil boast the potential to provide advantages for puppies concerning their well-being. Cannabidiol is consistent with medicinal and therapeutic properties, and hemp seed oil is more closely related to providing the essential nutrients and nutritional health. It's vital to understand what is best for your pup and how each can assist your pup on his path to achieving the best quality of life. Learn about hemp oil and how it works for puppy at https://dogtime.com/dog-health/79001-cbd-hemp-oil-for-dogs .
Choosing Hemp Seed Oil As Part Of Your Dog's Regimen
Hemp seed oil and CBD oil both boast as being beneficial to dogs' health, each with their own unique properties. In deciding which is better for your pup, it's critical to allow a vet to determine where the dog's needs are and if any underlying conditions need addressing. Then a more educated decision can be made. As far as benefits for hemp seed oil, there are many such as:
Last update on 2023-12-10 / Affiliate links / Images from Amazon Product Advertising API
Instances Of Pain:  If you notice your dog is prancing throughout the house restlessly or seems agitated, there could be an injury or some type of pain happening in the joints or other areas of the body. A responsible pet parent ensures that there is always a method for pain reduction on hand that has been agreed upon with the animal's vet.  Hemp boasts as decreasing inflammation and reducing pain that's nerve-related. Hemp seeds tout as being able to significantly minimize arthritis symptoms, which is one of their primary benefits.
Allergies: Many dogs deal with skin allergies, for which there are few lasting solutions. Most of the prescriptions or over-the-counters come with long-term effects. This compound notes to decrease inflammation in instances of atopic dermatitis, pruritic skin disease, and granulomas.  Anecdotal studies on assistance with skin allergies in dogs show an overwhelming success rate with hemp seed oil. Read here to see how hemp differs from other substances.
Obesity: It's discouraging for pet parents to see their dogs challenged with weight issues and trying to find various methods to manage their weight. The claims suggest that hemp seed comprises GLA to rev up the pup's fat-burning capabilities.
In turn, their energy is increased, allowing for more play. GLA also notes as releasing serotonin, making puppy feel full. This means he won't eat as much, eliminating chances for gaining weight.
These are only a few of what are a number of advantages that puppy will see when hemp seed oil is added to his regimen. You'll need to work with your vet to find the top brands for these substances and the specific products for your pet's needs. For example, when looking online, you should search the company and the product, i.e., Pet Hemp Company hemp oil for dogs. This will bring up the place you're interested in and the specific products you're hoping to find for your pup.
Final Word
Studies continue every day, revealing more about the potential uses for these compounds. They offer a safe, natural alternative for pet parents to keep puppies safe and at the peak of health. These encourage a happy, energetic, playful life to keep canines young for as long as possible, keeping illnesses away and extending the duration of their lives.
Sadly, too many pet parents unknowingly take their animals to the vet where harsh meds are incorporated to prolong a life that is of poor quality. Genuinely, this isn't in the best interest of our dogs. When we initiate the right products at the correct times in a dog's life, we ensure the standard of that life is such that each day is a pleasure until the last. If they don't love life, have happiness, comfort, peace, this is not of the greatest good.