Dogs As Therapists: The Plentiful Benefits That Dogs Bring To Our Lives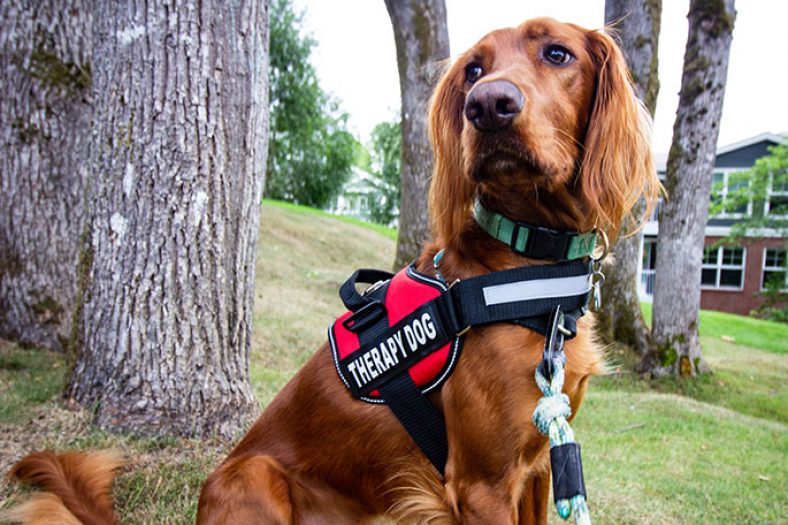 Almost 40% of American households have a dog, says the American Veterinary Medical Association, with many considering their pooch to be another well-loved member of the family. Dogs are always around when you need them, and they seem to have an intuitive manner of knowing when you're down. They are also a great reason to get out into the wild world, enjoying the magnificence that nature has to offer. If you are already a 'dog person' and you wonder how canines are helping people across the globe, read on to discover the major contribution they are making.
Dog Therapy For Children With Special Needs
Around 2.8 million children in the U.S. have special needs, and many are improving their symptoms and quality of life thanks to dog therapy. ASD-therapy dogs, for instance, are specifically trained to assist individuals who have autism. They can benefit a child by improving communication skills, overseeing their safety, and serving as a reason for others to approach and interact with a child. Dogs can also help children with cerebral palsy (CP) in many ways, as noted by specialized network,  CPFN. For instance, dogs can be added to physical therapy sessions to motivate children with CP to meet their goals, and they can provide physical support while children perform their exercise. Dogs lower stress during therapy and make therapy something to look forward to for children who love animals.
Dogs A Powerful Aid In Mental Health
It is no wonder that Sigmund Freud's dog, Jo-Fi, was present at most of his therapy sessions. Dogs are a powerful aid against stress-related conditions such as depression and anxiety. In 2019, researchers at Washington State University published the results of a study showing that interacting with a dog or cat for just 10 minutes produces a significant reduction in the stress hormone, cortisol. Another (University of Florida) study showed that pet dogs provide vital social support for children when they are stressed. The researchers noted that in their study, "Children who had their pet dog with them reported feeling less stressed compared to having a parent for social support or having no social support."
Dogs Enable Human Beings To Reach For Higher Ground
Dogs naturally 'push' their humans to be their very best selves in many ways. For instance, people with dogs tend to be more active, since dogs require at least a couple of good, long walks a day. Dogs can also help us perform better at various tasks – including reading. A 2019 study undertaken at the University of British Columbia found that children who read with a dog present spend significantly more time reading and show more persistence than those who do not have a dog nearby.
Dogs have helped human beings in endless ways since time immemorial. Today, they help guide the blind, alert people who have seizures, and do vital work alongside law enforcement. However, they also make our lives happier by reducing our stress levels and aiding in vital therapy. Dogs are, indeed, the best friend a human could ever have – arguably because their love is truly unconditional.