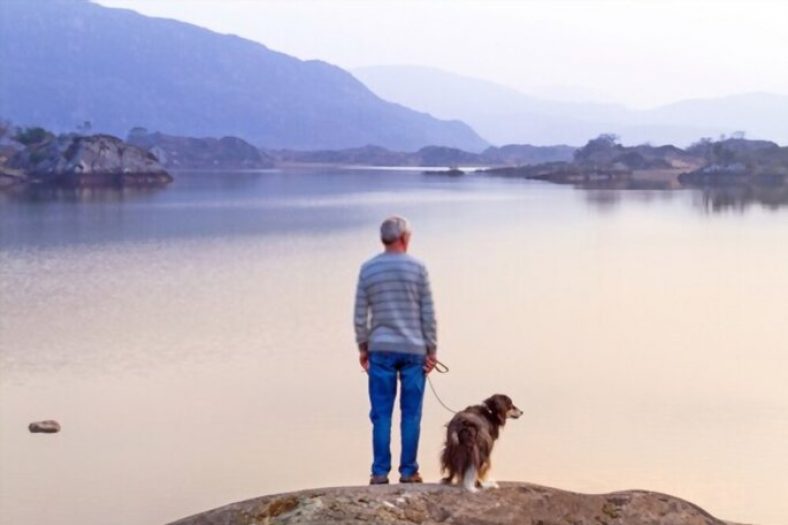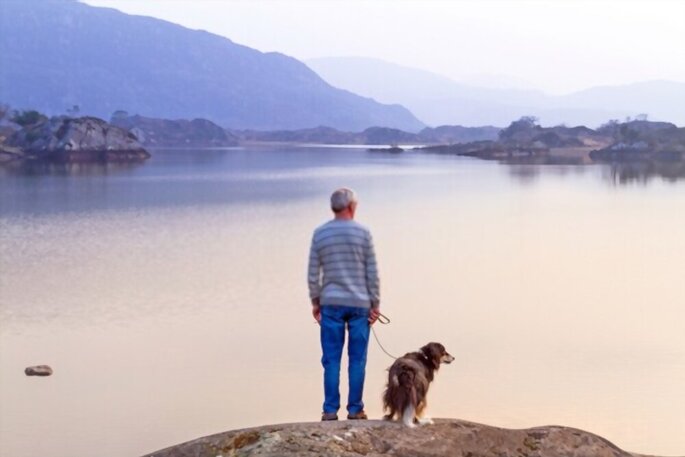 PetDogPlanet.com is an Amazon Associate, and we earn from qualifying purchases.
Owning a dog has been shown to have multiple health benefits for people of all ages, while petting and loving a dog brings extra emotional and mental wellbeing, too. However, as we get older, there is no doubt that it becomes more challenging to properly care for a dog.
Fortunately, there are ways in which we can continue to own and enjoy the benefits of having a dog, while still offering them the proper care and love that they need. Below are eight tips about pet care assistance for senior citizens.
1. Food Subscriptions
There's no need to head out to the pet shop every few days for food. Most pet stores have an online presence, and most will happily take orders over the phone. They will also deliver to most homes, especially if they know that you struggle to get out.
Whether it is an informal arrangement, or something more binding, you can set up a subscription type service. Food is delivered every week, or every month, ensuring that you always have enough and that you have the right food for your dog.
Last update on 2023-12-08 / Affiliate links / Images from Amazon Product Advertising API
2. Walking and Sitting Services
Exercise is important to dogs. It not only keeps them in good physical shape, but it maintains their emotional wellbeing, too. It will even cut down on bad habits and bad behavior in some pups. Dogs need at least one walk a day; some may require more than this. Look for a reputable, local walker that can come to your house and walk your dog when required.
3. Mobile Grooming Services
It isn't just walking services that will come to your home and collect your dog, either. Mobile grooming services will either work in your home, or in their van outside your home, which has the added benefit that there's no mess to clean up.
Mobile groomers can cut hair, trim nails, and bathe your dog. They can even brush their teeth and check their ears and eyes. They can brush them to remove dead hair, minimizing shedding, and making it easier to clean up at home as well.
4. Set Alarms
Dogs love routine and structure. They also require regular feeding. To ensure that your dog gets fed at the same time every day, set an alarm either on a mobile phone or your alarm clock. Set it to go off daily and only feed when the alarm sounds. This can help prevent missing meals or feeding too often over the day.
5. Use Automatic Feeders
Alternatively, you can also use automatic feeders. These usually sit above the dog's bowl. They are filled every few days or every week. At a set time or times each day, the feeder dispenses food into the dog's bowl. Not only does this ensure that they are fed at the same time every day, but it is a good way of effectively measuring the food and ensuring that they get the right amount.
6. Plan for the Worst
Unfortunately, there may come a time when you are unable to care for your dog, whether it is short- or long-term. Try to make arrangements with a family member, friend, or neighbour, so that if this does happen, they will be contacted, and your dog will be looked after.
You can even include your dog in your will and provide something with a stipend to look after the dog. Alternatively, there may be local services that can help out in the event of an emergency. Leave details in your home, on your phone, and with a neighbor.
7. Use Pet Stairs and Dog Ramps
As we age, we're more prone to accidents and injuries, and even the smallest Pomeranian can still scratch and cause cuts and bruises if they jump up on our knees.
You can find a selection of stairs, steps, and ramps, that allow easy access up to higher areas. These allow your dog to be in the place they're happiest, on your lap, without causing injury to you or themselves.
8. Take Care of Yourself
This tip might be the most important pet care assistance tip for senior citizens. You are your dog's carer and no amount of planning for the worst event is as important as ensuring that you're able to care for your dog for as long as possible.
Make sure you stay healthy so that you can care for them. Arrange a sitter while you attend healthcare appointments, if needed, and have medication and your food delivered on a similar schedule to that of your dog's.
Caring for Your Dog
Dogs make great companions. They also encourage us to get out and exercise, while having something to care for not only keeps us active but alert too.
However, as beneficial as they are, caring for a dog can be a challenge at the best of times. They need daily care, as well as regular veterinarian visits and occasional care requirements like nail clipping and hair trimming.
With the help of these tips about pet care assistance for senior citizens above, it is possible to ensure that your dog stays healthy and well maintained, while you enjoy the benefits of their companionship.