5 Digital Dog Communities to Join in 2020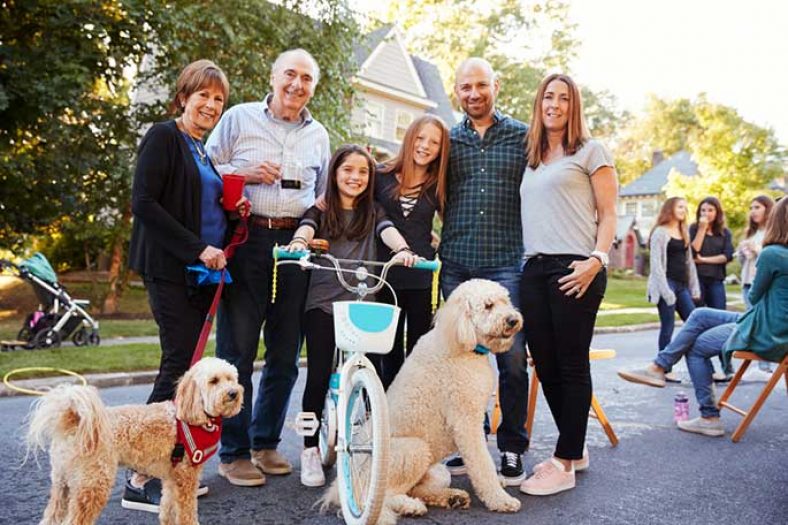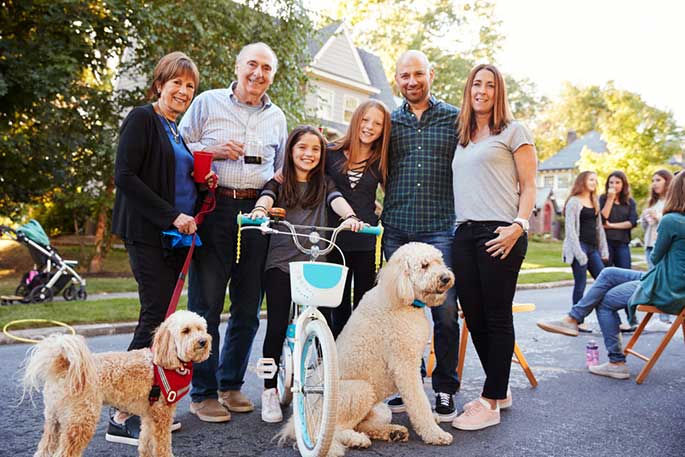 Before the start of the digital age, pet owners were forced to learn about training techniques, dog breed tendencies, and solutions to behavioral problems through the only mechanisms available to them: through word of mouth or in the pages of a book.
The lengthy process of sifting through scattered information could lead them to wrong answers or only no answers whatsoever. Furthermore, pet owners were limited to accessing in-person community gatherings located only within their geographical regions. While dog-walking groups amongst neighbors were the default option back in these days, dog owners in 2020 can now benefit from a vast array of digital dog communities.
Why Join an Online Dog Community?
No matter where we live, what we look like, or what we believe, people worldwide can unite over their shared love for precious Fido. Online social networking platforms can allow us to connect with people worldwide with similar interests and passions. These communities can bring us together to find both support and information. Here, we may read posts that ask the same question we were hoping to get answered— or we may read posts that ask questions we were too embarrassed to ask ourselves. With the quick click of a keyboard or phone app, we can ask, comment, compliment, and share.
Dog ownership is both rewarding and extremely hard work, and dog communities can be there for both sides of the coin. Together, we can celebrate our successes and bond over our misfortunes. In the digital age of 2020, this sense of community in the "pet world" is more comfortable to access than ever.
There are more online options out there for pet owners than ever before. To help make it easier for you to find support, we've listed five different digital communities you can join in 2020!
Our Pooches
First and foremost, check out Our Pooches to read informative and entertaining blog posts about dog ownership. You will learn the answers to your biggest questions, but you can also read inspiring stories of dogs who have overcome the odds or who have spread love to others with the silliest personalities. Finally, you can even check out an entire page dedicated to dog fashion!
Dogster
Dogster is one of the more popular communities for pet owners on the internet. Its website includes information about dog health, food, lifestyle, training, and videos. There's even a section entirely dedicated to puppy information! The best part of the community is its Facebook, Twitter, and Instagram groups, where people can interact with each other and share their stories.
Barkley and Pawsh
If you're looking to learn more about sustainable dog care options specifically, you should check out Barkley and Pawsh. They sell all-natural products for Fido while also sharing ethical tips and techniques across a wide range of pet-care topics. They sell dog washes, balms, and bug blockers that are free from harmful toxic chemicals.
Pawtocol
Pawtocol is an exciting platform that works differently than the others included on this list. How is it different, you might wonder? Well, Pawtocol compensates its users for interacting as part of the community. In an attempt to gather as much information about pet ownership as possible, the Pawtocol website offers points and other incentives to users who participate and share their knowledge.
DogPawFile
Lastly, you can round up your pet-ownership experience with a little bit of well-intended humor at DogPawFile. The website is full of funny pictures and stories that will make you chuckle. As you read through the hilarious picture captions, you'll most likely find they describe your pup. While dog ownership is a gratifying experience, it can also be messy, cringeworthy, and laugh-at-loud hilarious. DogPawFile is filled with pictures that perfectly showcase Fido's wildest antics. If you need a good laugh and a light-hearted community filled with comedic posts, DogPawFile would be the perfect option.
Whether you are a new pet owner or a long-time expert, you should check out these communities to determine which one is the best fit for you. Some focus more on education and information than on actual direct conversation between members. Meanwhile, others focus entirely on the interaction between all the members who have joined. No matter what type of atmosphere you are seeking, you will surely be able to find the right community.
Engaging online will help you share your experience, learn from others, and ultimately become a better owner for Fido.