The Best Cat Food for Sensitive Stomachs‌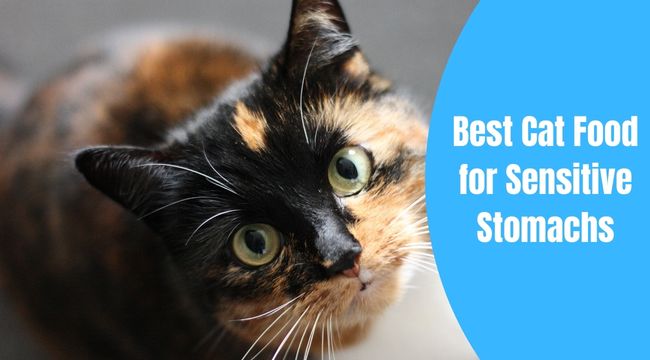 It's okay to have a sensitive stomach if you're trying to find the best cat food! Here are some tips on how to find a better diet, as well as a list of easy-to-digest foods to help you get started.
Check with your vet first to make sure loose stools or vomiting aren't caused by an underlying health issue. Next, check your cat's current food's ingredients.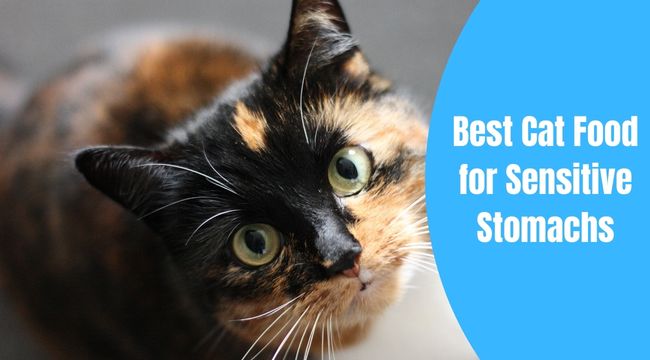 There may be a problem if your food seems to have a little bit of everything in it (like "chicken" or "fish" instead of "meat"). Is there anything you should look for?
Here are some tips on feeding your cat a healthy diet from Cornell Feline Health Center.
Cornell says cats should eat mostly high-quality animal protein and animal fats since they're obligate carnivores (they need animal protein). Taurine is another nutrient they need (along with vitamins, minerals, fatty acids, and amino acids).
Signs Your Cat May Have a Sensitive Stomach
Hairballs are normal for cats because they swallow hair accidentally when grooming. However, if your cat is vomiting after eating or has diarrhea often, it might mean their stomachs and food don't match.
The following are some signs of a sensitive stomach in cats:
Vomiting
Diarrhea, constipation, or changes in stools
Increased thirst
Unexplained weight loss
Poor coat condition
Itching or other skin problems
If your cat has any of these symptoms, figure out if it's acute or chronic. Chronic digestive issues aren't as sudden as acute ones but develop over time. An acute digestive upset can be caused by a change in diet, an infection, intestinal disease, or even stress. If your kitten has chronic digestive problems, which are likely caused by food allergies or sensitive stomachs, you should look for the best kitten food specifically formulated to relieve those problems.
Sensitive stomach cat food: what to look for
If your cat starts having digestive problems, you should first talk to your vet. In addition to ruling out underlying health problems, your vet can offer treatment advice. The next step is to switch your cat's food to cat food that's gentler on his stomach if it turns out your cat's problems are food-related.
Here's what you should look for in sensitive stomach cat food:
Ingredients that are healthy and natural
Protein from high-quality animals (ideally one source)
Healthy fats (including omega fatty acids)
Carbs that are easy to digest
Balanced and complete nutrition
Beneficial supplements (like probiotics and prebiotics)
No artificial stuff, fillers, or by-products
Most sensitive stomach cat foods only have one source of protein. Many of them use a novel protein, less common meat (like rabbit or venison) that's not likely to cause stomach problems. If you feed your cat single-protein food for a while, you'll figure out what proteins he likes and doesn't.
Foods that are best for cats with sensitive stomachs
For sensitive stomachs, digestion is more important than balanced nutrition. Make sure your recipes include prebiotic fibers and probiotics to ensure healthy and regular digestion.
Here are our top picks for the best sensitive stomach cat food.
Blue Buffalo Natural Veterinary Diet Alligator Cat Food
You can give this recipe to your cat if they have severe food allergies or need a prescription diet. This recipe uses a novel protein source – alligator – that minimizes negative reactions. Wet cat food is also available in this variety.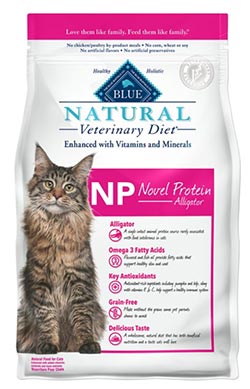 Blue Buffalo Sensitive Stomach Chicken Recipe
It contains highly digestible ingredients, including fresh chicken, whole grain carbohydrates, and probiotics that are specifically formulated for cats with sensitive stomachs.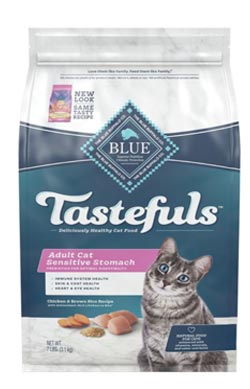 Ziwi Peak Mackerel and Lamb Recipe (Canned)
This protein-rich recipe contains New Zealand grass-fed, free-range lamb and mackerel if your cat prefers wet food. Omega fatty acids, essential vitamins, and minerals make it great for your cat's skin and coat.
Merrick Limited Ingredient Diet Grain-Free Real Chicken Recipe
For balanced nutrition, this formula contains real chicken and grain-free carbohydrates (chickpeas, peas, and alfalfa meal) to reduce the risk of an upset stomach.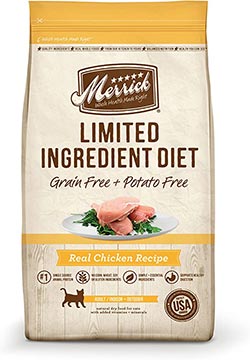 Instinct Limited Ingredient Grain-Free Cat Food
It has just one animal protein source (one your cat probably hasn't had before), one vegetable, and a few other things. This rabbit recipe is highly digestible and full of healthy nutrients.
There's a lot to consider when choosing the right food for your cat and getting him to eat it. Our list also includes high-quality cat foods that aren't too pricey.