Dog Person: The Best Dog Breeds Perfect for First-Time Owners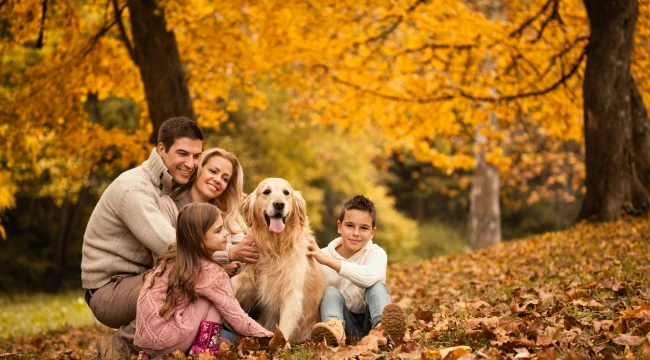 Once dogs are returned to an animal shelter after getting adopted, they have a 50% chance of becoming euthanized.
Adding a puppy to your family may seem like a great idea, but if you don't understand the significance, you should hold off. With preparation, you can find the right dog and ensure that you never have to part. Owning a dog comes with many responsibilities and one of the first is making a selection on the breed.
Keep reading to discover the best dog breeds for first-time owners. This list can help you give Fido a happy, forever home!
Golden Retriever
One of the best dog breeds for first-time owners is the Golden Retriever.
Golden Retrievers are a common dog for families and first-time owners. This is due to their relaxed temperament, loyalty, and playfulness. If you're looking for a dog that has it all, you should consider a Golden Retriever or a dog that is a blend of a Retriever and something else.
Not only are these dogs smart and loyal, but they are also happy and curious. If you don't stimulate them enough, don't be surprised when they start getting zoomies in the house. Exercise and playtime can help keep their energy under control.
Aside from children, Golden Retrievers also do well with other animals. Whether you have another dog, cat, or other pet, they typically respond well.
Maltese
If you're looking for a little dog to provide you companionship, a Maltese is a perfect fit!
Owning a dog is easy when you get Maltese dogs. You'll never have to worry about breed or weight restrictions while traveling with them either. Maltese are small dogs that have shaggy light hair, you'll have to get them groomed every couple of months.
When you brush their hair frequently, you can avoid shedding, which can be an issue for people with allergies. Maltese are happy dogs that naturally show affection and stay loyal to their owners. These dogs are great for people that live in smaller homes or don't have the time or energy to take them on daily runs.
Bernese Mountain Dog
As long as you have the space, you should consider getting a Bernese Mountain Dog.
Bernese Mountain Dogs are large, but they are just as lovable as they are playful. Training is easier with this breed since they are intelligent and loyal. You don't have to worry about your children's safety when a Bernese Mountain Dog is protecting them.
The best part about adding this large and lovable dog to your family is that you'll gain a cuddle partner. Bernese Mountain Dogs are known for choosing cuddles over aggression and they'll snuggle with you all night long. The only downside of this breed is the hair, they shed a lot and each strand is long.
Pomeranian
If your children are old enough to be gentle with your dog, you should consider adopting a Pomeranian.
Pomeranians are a beautiful breed with a small body, long fur, and a cute face. This little lap dog can go everywhere with your family and they won't stray when they get loose. Poms enjoy companionship and understand the value of their family so they are typically easy to train.
Although these dogs are petite, they still require moderate exercise. Take them with your family on your evening walks or trips to the park to let them explore.
Boxer
Another medium to large-sized dog that's perfect for new pet owners is the Boxer.
Boxers are full of power and energy, and sometimes they get so excited they don't realize their strength. If you've got older children (or none at all), a Boxer could be the perfect addition. There aren't many dog expenses with Boxers since they are easy to care for when you let them release energy.
Exercise must be a priority in a Boxer's home, otherwise, your favorite furniture and shoes could get eaten. Once Boxers go through training and build trust with their dog parents, they are well-behaved. This breed is naturally protective of its family, but it typically won't show signs of aggression unless provoked.
Take a look at the Best pet insurance companies to help protect your Boxer. Since Boxers get a bad reputation, you want to have a plan in case of emergencies.
Yorkshire Terrier
Another popular lap dog that families adopt is the Yorkshire Terrier.
Yorkies can be a little high-maintenance, but they come with many benefits. They have a good attitude and tend to respond well to training and boundaries. The part that many new families underestimate is their grooming.
If you're able to keep up with regular grooming appointments and baths, this dog won't be an issue in the house. Yorkies are small, energetic, and friendly. You can cuddle with these dogs and as they grow up, they will still look and act like a sweet puppy.
Mixed Breed
Dogs should never get judged by their breed since it's the owner's responsibility to show and teach love.
Whether you know all the breeds of your new pet or have some questions, a mixed dog breed could be perfect for your family. Mixed breeds can bring the best of both worlds together, blending a playful and kind dog with one that's protective and smart. Depending on the dog, their needs may vary, but they are typically well-behaved pets.
Can You Find the Best Dog Breeds for First-Time Owners?
Although you may not get the chance to pick the breed if you have a connection, it's still good to know your options.
Learning about the best dog breeds for first-time owners can make your life easier and help you adjust to new responsibilities. Whether you select a small or large dog, it can fit into your family and lifestyle. Don't forget to talk to your kids and partner to ensure everyone can handle the new member.
Be sure to check out our blog for more info about owning a dog and keeping them happy and healthy!