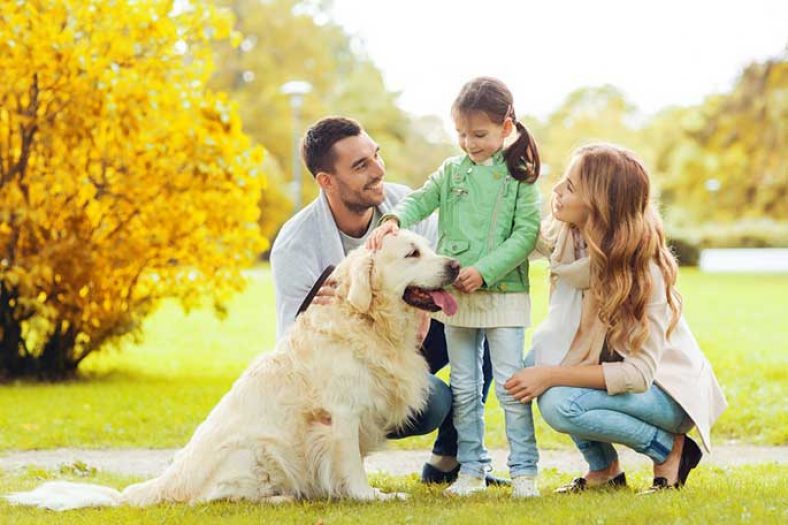 PetDogPlanet.com is an Amazon Associate, and we earn from qualifying purchases.
When adding a new dog to your family, it can be hard to choose the breed that's the best fit. There are many factors to consider, like whether the breed should live in a suburban or rural area. It is also important to choose a dog that can be both playful and protective. Keep reading for the five best dog breeds for the whole family.
1. German Shepherd Chow Mix
The German Shepherd Chow mix is both lovable and unique thanks to its long muzzle and eyebrow colouring. This breed is not only fun-loving and silly but very loyal to its family. When compared to regular German Shepherds, this mix has much more hair thanks to the Chow ancestry.
If you're interested in adding this particular dog to your family, find out more about their temperament, exercise requirements, and more.
2. Labrador Retriever
As the most popular breed of dog in the United States, Labrador retrievers are the favourite for a reason. They have all the qualities parents and children would want: friendly, patient, and willing to learn. As a bonus, this breed is extremely versatile. These dogs can do all sorts of activities, from hunting to dock diving, so get ready for some outdoor fun.
Last update on 2023-12-11 / Affiliate links / Images from Amazon Product Advertising API
3. Bulldog
Bulldogs are friendly lapdogs that are also perfect for children. With their distinct, wrinkly appearance, they have a demeanour that every family can love. Bulldogs can easily adapt as well, so they are already well suited for life in the country, suburbs, or city.
If you want a unique breed, adopt a bulldog. They can come in a variety of patterns and colours and even weigh up to 50lbs. However, they still love to jump onto your lap while you're laying on the couch! Be sure to give this dog plenty of exercises still — they love brisk walks and play in the yard!
4. Golden Retriever
Golden retrievers became popular due to their roots in both waterfowl and upland game. In modern times, the breed has become popular thanks to their versatility, and an eager personality. Also, the intelligence of the breed has given them the ability to perform many skills. This all-round family dog has become one of the most successful and recognizable breeds in every area of competition.
If you need a dog to be protective of their humans, adopt a golden retriever. These dogs will impress you with both their mild temperament and easy-going view of life.
5. Poodle
Even though you may only notice poodles because of their distinctive haircuts, they are lovable family dogs. Their temperament is soft and gentle, which can make them suitable for kids of all ages. As a caring and loyal pet, you never have to worry about a bad attitude with a poodle.
Since poodles are bred in regular and miniature sizes, you can choose the one suited best for your home. If you have small children, a miniature poodle could be the best option for you. Also, they are great for kids with allergies since they shed very little.
Adopt the Perfect Companion
When you add a new furry friend to your home, you want to pick the breed with the right temperament and energy level. A breed like a Labrador retriever is perfect for adventurous families that are always on-the-go. Other breeds like the bulldog are better for children and parents that love to cuddle up on the couch. No matter what, always get to know your dog before adoption to be sure their behaviour is suitable for your family!