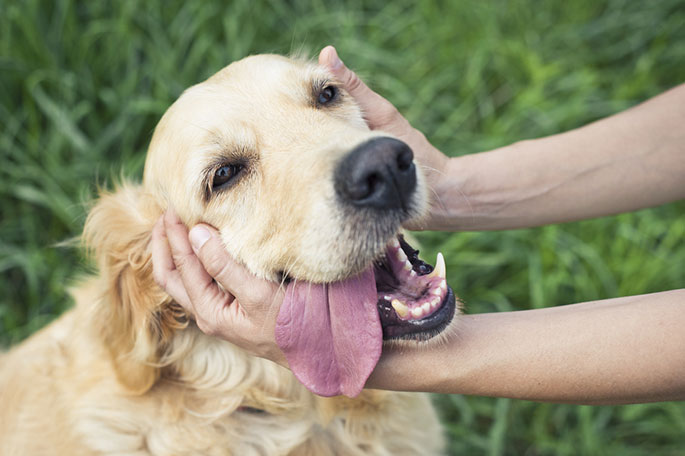 PetDogPlanet.com is an Amazon Associate, and we earn from qualifying purchases.
Many people say that having a dog is like having another child. They take a lot of work and a lot of energy, but the love you get in return is hard to match. There are several things to consider and lots of things you need to do to keep them well cared for. Here are 5 steps to a healthy and happy dog.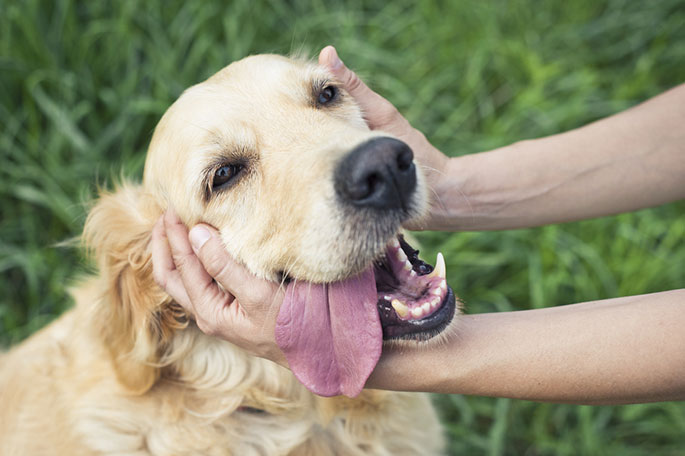 Read More:
Regular exercise
All dogs need exercise, some more than others. The recommended walking times depend on the breed, weight, and age of your dog. They love few things more than running around a park or going for walks, so it's good to get into a routine. It's a great way for you to get regular exercise too!
Local parks are usually packed with dogs every morning so, if you go regularly, you will most likely start seeing the same faces over and over. It's a great way to chat with like-minded people and for your dog to make friends too. If your dog is fairly small and can't cope with longer walks, but you enjoy getting fresh air, you can buy dog harnesses that are similar to those you would carry a baby around in. The dogs usually love it, and it means you won't be restricted as to how long you can be out and about for.
Last update on 2023-12-01 / Affiliate links / Images from Amazon Product Advertising API
Feeding
Feeding routine is a major part of having a happy and healthy pooch. Dog foods come in many different varieties, flavors, and textures. Depending on your dog's preference and their recommended diet, there are both wet and dry foods to choose from. There's a wide range of healthy dog food available these days, assuring you that your dog is getting the vitamins and nutrients that it needs to thrive.
It can be very easy to overfeed a dog, so it's a good idea to weigh out its food where possible. Many dogs only need to be fed once a day so, whilst it might be tempting to do it more often, stick within the recommended guidelines. It can cause long term health problems if you don't feed them correctly, so it's something to be aware of.
There is a variety of delicious dog treats available these days too, many of which are organic, so try a few out and see what he or she prefers.
Loneliness
Many breeds do not like being left alone for long periods, and some don't like being left alone at all. Whilst it would be impossible to be with your dog all the time, it is unwise to leave them alone all day every day. That is why many people who would otherwise love a dog choose not to get one. If you do need to go to work every day, consider getting a dog walker. There are lots of companies who will come to your home and take your dog out for walks once or twice a day, depending on what you prefer. This will ensure that it's not being left on its own all day and can go to the toilet regularly.
Many dog walkers have lots of clients, so your dog will likely meet lots of new doggy friends too.
Grooming
Keeping your dog's coat healthy is a must. They need to be groomed regularly, particularly if they are breeds that have curly hair. It can be dangerous to a dog if their hair becomes matted, so try to get into a routine of brushing its coat morning and night to get rid of any knots or tangles. Some breeds require little grooming but, for some, it can be essential.
It's also a good idea to brush your dog's teeth regularly to avoid any oral health issues as their teeth grow. Doggy toothpaste comes in many different flavours, and you might find your dog loves having them brushed!
Bedding
Just like humans, dogs need to be comfortable at bedtime. Dog beds come in a variety of shapes and sizes and with different weights of padding depending on how heavy your dog is. Add a blanket to your dogs' bed alongside its favourite toy, and it should have a great night's sleep. It's important to make sure your dog stays hydrated, so have a bowl of water handy so it can drink during the night if needed. The comfier your dog is at night, the more likely you are to get a good night's sleep too, so it's worthwhile making the effort.