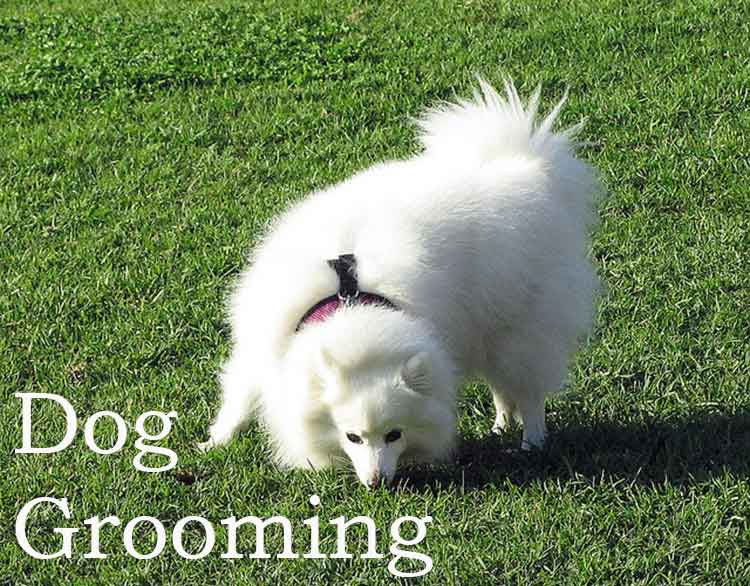 PetDogPlanet.com is an Amazon Associate, and we earn from qualifying purchases.
Although dogs are our best friends; funny, loving, kind, and always protective, most of us do not have a clue on how best to care for our four-legged friends.
Read More:
Most dog owners opt to take their dog to a professional groomer, which is too expensive for a task that you can do on your own. At the same time, it involves the risk of leaving your dog in the hands of a stranger.
Is it even comfortable for these loyal and ever faithful friends? Dog grooming is an involving task that requires setting a part-time from your busy schedule and investing in the best shears for dog grooming among other dog care tools. Regular dog grooming makes your dog look lovely and excited and also creates an ideal bonding opportunity.
Last update on 2023-12-01 / Affiliate links / Images from Amazon Product Advertising API
Related Post: The 10 Best Dog Hair Dryers
Where Do You Start?
The first dog grooming step is to introduce the grooming sessions to your dog. This should start when it is a puppy to get it used. It is always successful when you make the grooming sessions more fun than just a routine. Allow the small friend to smell and familiarize with the grooming shears and brush before you start using them on her. Gently comb the hairs in their direction of growth accompanied by gentle taps and strokes and talking. You can add more fun with special hugs and compliments during and after the grooming.
Another important aspect of grooming is having the right skills to do it correctly. Take time to learn about your type of dog and how best to keep it smart and impressive. Different breeds of dogs genetically have different types of hairs and you need to learn the best tools to brush and trim it only when necessary. Even with the right grooming shears or scissors, you need to learn how to use them to avoid hurting your friend during grooming. You can learn dog grooming skills from dog care websites or attend a short course to become a professional dog groomer. It is worth the money and time. Once you feel confident about handling your dog with ultimate care, it is time to think of the right tools of work.
Selecting dog grooming shears is an important decision for every groomer, and it affects the grooming speed and quality as well as your hand safety and budget.
Read more: Dog Grooming How To Choose The Best Grooming Tools For Your Pet
Choosing the Best Dog Grooming Shears
There are many types and fashions of dog shears varying in different aspects including size, shape, technology, and brands. With a variety of options to choose from, it makes it hard for you to select the right tool that best suits your dog grooming, but there are several factors that you need to put to account when selecting dog grooming shears. The grooming shears should fit and move freely on your hands yet not be too loose nor too tight. The size of the shears depends on the size of the dog or the type of scissoring you want on your dog. However, long shears work well with both small and big dogs as they provide more coverage making grooming a stress-free experience.
Generally, there are four main types of shears:
Straight Shears – Their length vary from 10 to 25 cm but 20 cm straight shears are more popular with most groomers. Straight shears are used for scissoring curly hair on cylindrical legs and also the skirts. They are suitable for Poodles, Lhasas, West Highland, Maltese and Cocker Spaniel. 10 cm straight sheers are useful for scissoring the eye region. The straight shears also varies in blade width with the narrow blade long shears ideal for find coated breeds and the wide blade also known as the Filipino Style and are used for loutish coated breeds.
Curved Shears – Curved shears also come in different lengths and they are ideal for overall body work. They make it easy to scissor in curved or circular shapes. They are mainly used for scissoring topknot and tails on Poodle and setting Bichon's angulation.
Blending Shears – They are used to cover the scissoring or clipping mistakes.
Thinning Shears – Comes with a blade and teeth which allows hair to sleep between to allow a perfect trimming. The higher the number of the teeth the more hair will slip through.
To prolong the shears lifespan it is always advisable to avoid scissoring dirty or wet hair and use it only for the purpose of cutting dog's hair. Shears should also be cleaned after every cutting and stored in their safety chasing.