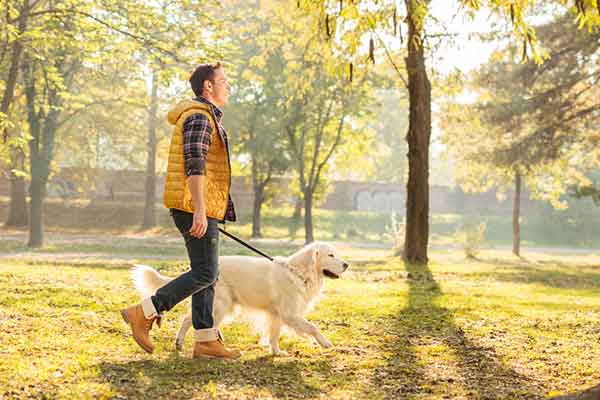 PetDogPlanet.com is an Amazon Associate, and we earn from qualifying purchases.
Dogs always need exercise. Unfortunately, there are some periods of our lives when it's simply not possible. This might be because you're working extra-long hours, your daily schedule has become erratic, you're finally going away on holidays, or you're physically unable due to medical reasons.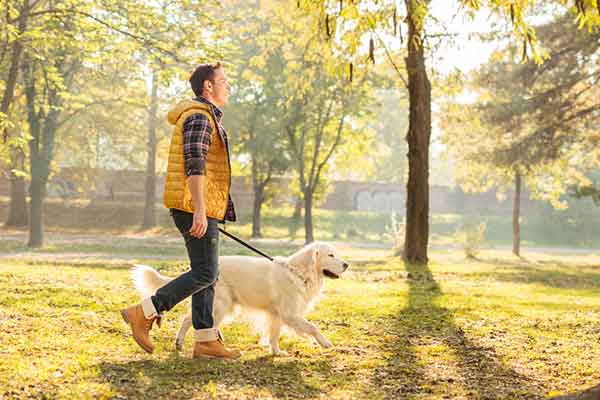 Whatever the reason may be, if you don't have the time or the energy to commit to your pup's exercise routine, you may want to hire a professional dog walker. Finding a dog walker who is the right fit for you and your pup is extremely important. With that in mind, here are some things you should consider during your search for a pet care professional to walk your dog.
Finding a dog walker
You want to hire a dog walker who is professional, reliable, trustworthy, and someone who is an excellent match for your pooch. That's why one of the best places to start your search is by asking for recommendations from your family, friends, co-workers, neighbors, or veterinarian.
It's always great if you can find someone that other dog owners have already used before and they trust enough to recommend. Otherwise, you can always search online websites and social media groups to find a professional dog walker in your local area.
Last update on 2023-12-01 / Affiliate links / Images from Amazon Product Advertising API
Examine each potential dog walker
Whether you have some potential dog walkers through recommendations from friends or you found them yourself, you should always take the time to research them yourself.
Not only are you going to be trusting them with your dog, but you're also allowing them around your family and into your home. Start by contacting each potential dog walker by phone or email to gather some information by asking them some basic questions.
Ask for references and certifications
Just like you want your dog groomer to have completed a pet grooming course, it's also a good idea to ask if your dog walker has any qualifications. Plus, while it's also a good idea to read any online reviews you find, you should definitely ask them for some verbal references as well.
That way you can reach out to them directly and ask them any questions you like. Just be aware that the people you call may just be friends of theirs, so just go with your gut. If it seems fake, walk away.
Arrange some interviews
Once you've narrowed your search down to one or two favorites, it's time to schedule a meet-and-greet with them in person. This should be at your home so the dog walker and your dog can meet each other.
This is an extremely important step in your search for a good dog walker as you'll be able to watch them both and observe how they interact together when they first meet.
Trust your instincts
We've learned that we humans can often tell a lot about a person from how they are treated by a dog. Once you feel they've got a good sense of each other, trust your dog's signals.
If your dog doesn't seem to be bonding very well with the dog walker, or vice versa, simply thank them and keep looking till you find someone else. If things are going well between them, keep them on the list.
The right one
Just like finding the right person to babysit your children, choosing the right dog walker can sometimes take a little trial and error. And honestly? That's really okay.
Just remember that you want your pup to be happy and safe with this person, so the dog walker needs to be the absolute perfect match for your pup. Because they'll ultimately be the next best thing for your dog whenever you can't be there.
Your new dog walker
Once you've found a match with a professional dog walker, be grateful and treat them well. Show them your appreciation by tipping them or providing bonuses anytime they go above and beyond for you.
Something else you can also do is referring other people to your dog walker as well as writing positive reviews for them wherever you can online. You can also offer to provide them verbal references or write them a testimonial, as it helps them and helps people like you. Just searching for the perfect person to walk their dog for them.
As pet parents, we want to be there for our dogs. But sometimes we have no choice but to outsource things we simply cannot do for them ourselves. The good news is that when you find the perfect dog walker, they will also become part of your family because they'll love your dog almost as much as you do.