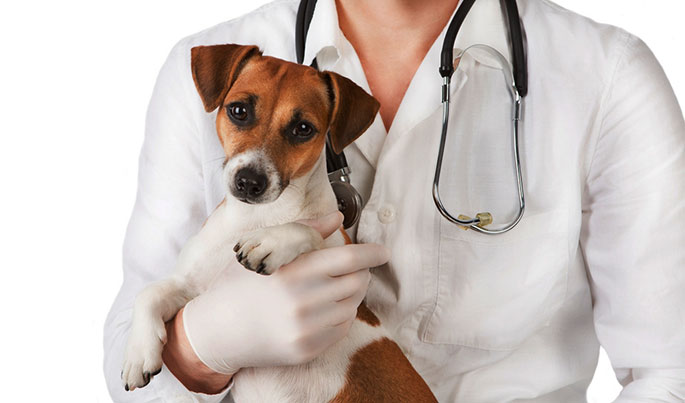 PetDogPlanet.com is an Amazon Associate, and we earn from qualifying purchases.
The United States is home to over 89 million dog owners. As most longtime dog owners know, taking care of a pet is a lot like caring for a child. During the COVID-19 crisis, you need to work hard to avoid problems with your pet. While preparing for the unexpected can come in handy, there will be times when you simply can't avoid a pet-related emergency.
Knowing how to handle these emergencies when they arise can help you keep your pet healthy and your stress levels down. Below are some tips to use when handling a dog health emergency during the COVID-19 crisis.
Recognize the Warning Signs
As a dog owner, you will need to pay close attention to your pet when trying to spot the signs of an impending emergency. If you start to notice your dog is acting lethargic or has lost their appetite, you may want to reach out to your veterinarian. These can be warning signs of serious health problems. The faster you are able to find out what is bothering your furry family member, the easier it will be to reduce the negative effects these problems have on their health.
Some warning signs, like limping or whimpering can result from your dog having something stuck in their paw. Removing foreign objects from this area will require the assistance of an experienced veterinarian. Once you have addressed this health emergency, your main goal should be preventing it from happening again. Investing in shoes/boots for your dog can help you keep their paws safe. If you are looking for a great deal on these dog shoes or boots, be sure to check out the Pet Life store.
Last update on 2023-12-11 / Affiliate links / Images from Amazon Product Advertising API
Avoid Self-Diagnosing Your Pet's Health Issue
One of the biggest mistakes most pet owners make is trying to diagnose the problems their dog has with the help of the Internet. While you can use the Internet for a number of tasks, figuring out what is wrong with your dog is not one of them. Rather than waiting when signs of a serious health problem surfaces, you need to book an appointment with your veterinarian.
With their help, you can figure out what is wrong with your dog and what should be done to address their ailments. As you sit in the waiting room at your vet's office, you can use the internet to shop for new clothing and accessories for your beloved dog. The team at Pet Life has a vast selection of dog clothing at affordable prices. Shopping can help you take your mind off of the stress of the situation at hand.
Invest in a Pet First Aid Kit
As the owner of a dog, it is your responsibility to make sure all important supplies are purchased to either prevent or mitigate the risk caused by a sudden emergency. When trying to get prepared for unexpected emergencies, you need to think about investing in a pet first aid kit. These kits are designed to help a pet owner to help care for their ailing dog until they can get to the vet's office. 
Before choosing a pet first aid kit, you need to consider what is in it. Ideally, you want your kit to contain items like:
Towels and blanket

Eyewash made of sterile saline

Rolls of gauzes

A fresh bottle of hydrogen peroxide

Bandage tape

A thermometer

Antibacterial ointment
With a well-designed first aid kit, you can treat small medical issues and reduce your dog's amount of discomfort.
Try to Remain Calm
Dealing with the stress of self-quarantining during the COVID-19 crisis and a pet-related medical emergency can be extremely overwhelming. The main thing you need to focus on when dealing with this stress is keeping a cool head. Getting wrapped up in the emotion of having a sick pet can lead to you making horrible decisions.
The first thing you need to do as soon as signs of health problems are detected is to call your vet's office. If your vet has shortened their hours due to the global pandemic, then you will need to figure out when they can get you in for an appointment. Remaining calm in this stressful situation is the only way to get your dog the care they need.
Knowing the Warning Signs
Now that you know how to handle a pet emergency, we will discuss warning signs you need to keep an eye out for. If you notice the warning signs mentioned here, it means your pet is sick and needs to receive medical attention from a reputable veterinarian. Restlessness is one of the main signs you will notice when your pet is not feeling well. If it seems like your dog is pacing around and in a bit of a panic, this means you need to contact your vet. 
Difficulty breathing is also a common problem you may notice when you are in the midst of a pet health crisis. If your dog begins to gasp for air, you need to act in a hurry. This problem can be caused by a number of different variables, which is why allowing a vet to diagnose your pet is crucial. A vet will have the tools and experience needed to uncover the underlying cause of your pet's health problems. 
Preparation is Key
If you want to get through a pet health emergency with ease, you need to work on preparing for these events. Having your vet's number on speed dial and learning pet CPR is a great way to prepare. The time you invest in preparing for a pet health emergency will be worth it in the long run. 
Taking your pet in for routine visits to the vet is also a good idea. By doing this, you can uncover health issues early on. The earlier your dog's ailments can be discovered, the easier it will be to get them the treatments they need to stay healthy. Choosing an experienced vet is crucial when trying to get your dog the best possible care.