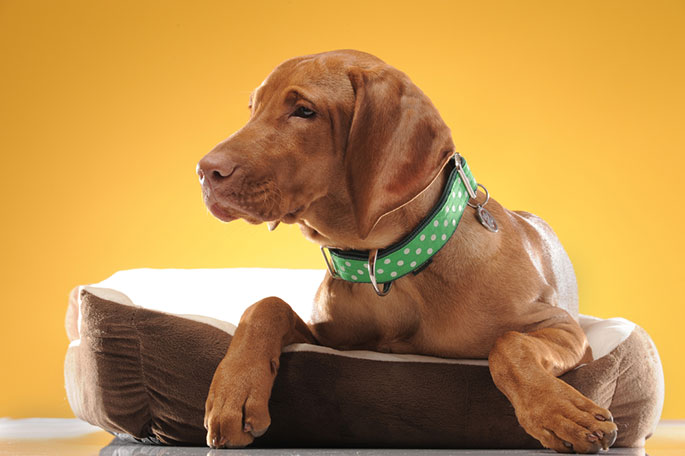 PetDogPlanet.com is an Amazon Associate, and we earn from qualifying purchases.
If you are getting yourself a cute dog or you are interested in purchasing a brand new collar for him, you cannot just end up purchasing anything. Just like you are selective with all the dresses that you purchase for yourself, you need to be careful when you are getting a collar for your dog. Numerous people love concentrating only on the brand of dog collar or they pick a color that they love. However, a significant consideration that most people do not take care of is selecting the appropriate size of dog collar for your furry friend. Your dog needs the collar so that he can be identified easily, and moreover, they are going to be helpful when you are taking your dog for a walk in the morning. According to hellonuzzle, almost 80 million dogs are there in the United States, and four million get lost each year.
Given below are the crucial steps that you can follow for selecting the ideal size of a dog collar so that your best friend remains comfortable and happy.
Considering the Breed
The most significant step of finding an ideal size for your dog is considering the breed. When you are shopping, you will get to know that few of the collars are known to have labels, which recommend them only for a particular breed. This is because that particular variation is only available for the dogs belonging to that breed. You need to understand that selecting your collar only on basis of the breed of your puppy is not considered to be enough because each and every dog is completely different from each other.
Measuring the Neck
If you are unable to find the perfect dog collar only on basis of the information of your dog's breed, you have to find the ideal collar that fits your pooch perfectly. For understanding the size, you have to measure the neck of your dog. You can use the measuring tapes for understanding the circumference of the neck.
Last update on 2023-12-08 / Affiliate links / Images from Amazon Product Advertising API
In order to get the perfect measurement, you have to add one inch for the dogs belonging to the small breeds, two inches for the medium-sized dogs, and three inches for the large breeds. These extra inches will ensure that the dog collar is not extremely tight, thereby protecting your furry friend from injury or pain. You can get the perfect dog collar from winstonmanner.com.
Keeping fur in Mind
You cannot just measure the neck of your dog for getting the appropriate fit. You also have to consider the length of the fur of your dog. If you take your dog for a regular haircut, you need to measure your dog after he has been groomed. Next, you need to compare the measurement that you are taking after grooming with the measurement before grooming him. When you are purchasing a dog collar, ensure that you are finding the one that is not only adjustable but is also capable of fitting both the measurements. This will ensure that your dog remains comfortable irrespective of his fur's length.
Conclusion
Ensure that you are taking care of all the tips that have been mentioned above. If you get an imperfect dog collar, it is only going to cause discomfort and pain to your dog. For this reason, customized dog tags have become an increasingly popular accessory for pet owners. They not only add a personal touch to a dog's collar but also serve an important purpose in identifying and locating a lost pet. With the advancement of technology, dog tags can now be customized with a variety of materials, designs, and information to fit the unique needs of each pet and their owner. Whether it's for practical or aesthetic purposes, customized dog tags are a great investment for any pet owner who wants to ensure the safety and well-being of their furry companion.