CBD Promises to Treat Dogs Suffering from Seizures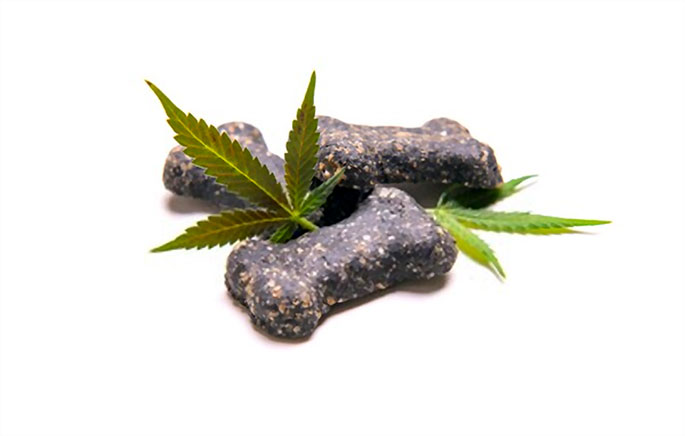 CBD is a beneficial alternative in the field of medication these days. For some reason, CBD is a drug sufficient to cure certain diseases. Regardless of CBD's effectivity, there will always be a massive misconception about the use of it. Using CBD with moderation is a must to prevent addiction or overdose. Many people are jumping into conclusions and miss the chance of making CBD a great alternative to ineffective drugs that can't cure a frustrating illness. It is incredible how CBD surprises people, wherein it can also be a form of medication to cure diseases of animals like dogs.
Just like human beings, dogs are facing diseases too. It is heartbreaking for the owner to see them suffer. Scientists these days are not giving up on finding effective drugs for incurable diseases. Some studies have proven that CBD is an effective cure for canine seizures. Scientists of this modern world are lucky enough to enjoy technology in this generation. It is easier for them to find a cure for every disease just like canine seizures.
It was the year 2016 until 2017 when McGrath, a neurologist from James L. Voss Veterinary Teaching Hospital at Colorado State University, led a small study about dog seizure. Sixteen dogs have undergone with CBD's short-term effect on a frequent seizure. During the clinical trial, 89 percent of dogs experienced a reduction of repeated seizures. Studies show that CBD treated nine dogs suffering from epilepsy.
How CBD works to cure a dog's epilepsy?
The most common cause of a dog's seizure is canine epilepsy. For some dogs, the use of medication for epilepsy is giving them a severe side effect. There is no assurance during the medicines of dog seizures. Approximately 30 percent of dogs suffering from epilepsy still experience undesirable seizures even medication is ongoing.
CBD or Cannabidiol came from the cannabis plant's extract. CBD is not causing high sensations. The main ingredient of the majority of cannabis pet products is pain relief. Pieces of evidence are suggesting that CBD could be an alternative drug for several illnesses like a canine seizure. But it is said that in-depth studies verifying the claim are yet to unfold. CBD's ability to relieve the pain is one main benefit dogs with seizures will enjoy. There are different CBD oils for dogs that can be used.
Does CBD improve seizure control?
Studies show that CBD is a great alternative to control seizures. External modulation is a process CBD could give. This process reduces seizure and could sometimes prevent it from happening. It is still unidentified in what way CBD could exactly contribute to a reduction of seizures. The good news is that CBD is always beneficial in its way.
One assumption is that CBD affects the receptors to calm neurons during seizure attacks. But a lot of instances CBD oil has proven itself. It has an essential effect during a dog's seizure attack. Even there is no exact explanation regarding CBD's beneficial effect, it still helps dogs to overcome seizures. Nowadays, CBD dog treats are also available in the market that you can offer your dog for his good health.
How much CBD oil should owners give to their dogs?
The dosage of the CBD will depend on the size of the dog. The lower dosage is required for smaller dogs while bigger dogs need more to see CBD's effect. The dog's weight could be a reasonable basis too. It is also advisable to follow the directions provided on the product. No one would want to see their dogs suffer from another frustrating experience. It is essential to know the right dosage too.
CBD for dogs could be a chewable tablet that is considered the best. Some dog owners would prefer oils and tinctures. It is essential to find the right choice for dogs. It is a must to shop carefully. Make sure that selecting the best option for your dogs is also a priority.
Dogs are not just animals in the eyes of humans. Some people would prefer to add a smart and bubbly pet at home. They play a remarkable role in every home and family. But no one could foresee an incoming disease to pets. It is difficult for the owners to see their pets suffer. How good it is to find a helpful cure for canine seizures. CBD oil paved the way to provide convenience to dog owners. One of the reasons marijuana is so popular is that many products extracted from marijuana like CBD oil has proved its health benefits, as listed in this article.